Guide for moving from Arizona to Boise
Arizona is a wonderful state. And it's no secret that most Arizonians absolutely love living in one of the sunniest US states. But unfortunately, some Arizonians' paths sometimes lead them elsewhere, Boise included. And when that happens, it's very important to execute the move well. Mainly because a smooth relocation can make adapting much easier. Luckily, Idaho moving companies are here to help with that! But aside from having a pleasant move, which is movers' job, proper preparation is also a must. That includes preparing yourself mentally and educating yourself about your new state, Idaho. And even though leaving your state behind can be quite sad and heartbreaking, that doesn't mean you won't love Idaho just as much, if not even more. Keep an open mind and an open heart, educate yourself, and dedicate yourself to moving, and moving from Arizona to Boise will be a walk in the park!
Why should you educate yourself before moving from Arizona to Boise?
We've already touched a little upon it, but spending time educating yourself might help you process and accept the move. You may never be fully rid of the sad feelings, but you'll definitely feel much readier for the move. And that's most anyone can really ask for when moving. After all, you're leaving your home for good and that's always hard. And even though great interstate movers Idaho has to offer will make moving much easier, you should still work on educating yourself. If you do a lot of research, you'll not only be ready for moving emotionally, but you'll also get to know your new state quite well. And we think both are equally important.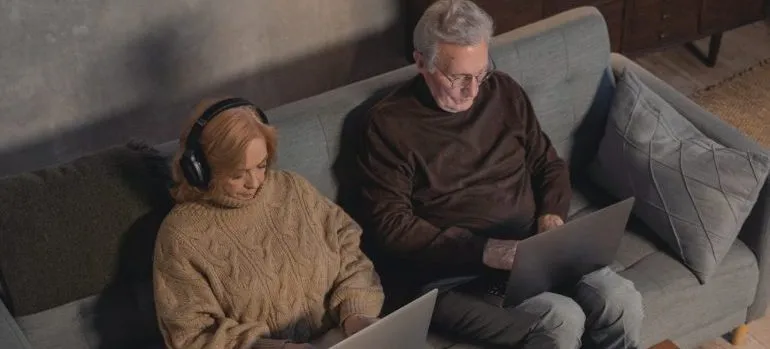 What we think you should know before moving to Boise from Arizona
Even though both are great, Idaho and Arizona are quite different. What you'll like better will mostly depend on your personal preferences. Since both of these states are quite well-balanced and moderate when it comes to most things, there aren't really any extreme conditions you'll have to get used to like if you were to move to Alaska, for example. So it doesn't really matter if you're moving from Arizona to Boise or moving from Chicago to Boise, it's all a matter of personal preferences. Still, there are some notable differences between the two you should be aware of before moving.
You'll have to get used to the weather not being as hot all year round
Arizona is pretty much known for relatively high temperatures all year round. Even the winters usually linger around 59°F while summers go as high as 105°F. You definitely won't get those kinds of temperatures in Idaho. In Boise, temperatures rarely ever hit 93°F even in the hottest months. This might be quite refreshing for those who are not the biggest fans of heat. That said, what you might have to get used to, after moving to Boise from Arizona, are significantly lower winter temperatures. In winter, Boise gets as low as 24°F. If you're a true Arizonian that might take some getting used to.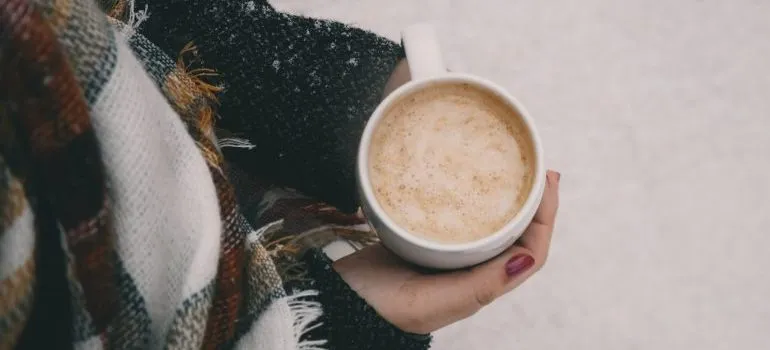 Other than that, yearly snow and frequent rain are also something that will be quite new to you. Especially if you've spent your whole life in Arizona. So even though both states have pretty moderate climates, you'll still have some adjusting to do after the move. But what is great is that you'll have an excuse to go shopping for winter clothes! Awesome!
There aren't as many people in Boise as there are in larger Arizona cities
Arizona has significantly more people than Idaho. More than seven times as much! So it's fair to assume that there are significantly fewer people even in the Idaho capital than there are in many Arizona cities. For example, Boise's population counts a mere 226.000 people, while Phoenix, for example, has 1.4 million inhabitants. That's a pretty significant difference. So if you come from any larger city in Arizona, you might have to get used to seeing fewer people around in Boise.
You don't have to worry about the finances
Another great thing, when relocating to Boise from Arizona, is that you won't have to worry about the costs of living. That's because Idaho and Arizona are pretty much on par when it comes to prices. In some domains of living Arizona is more affordable, while in the others Idaho is. But overall, there's not much difference. Healthcare, utilities, transportation, and groceries are slightly more expensive in Arizona, while housing is more expensive in Boise. At the end, when all is accounted for, you won't feel a significant change in the amount of money you're spending. The only thing you should worry about is moving. Hiring movers, packers, and renting storage pods Boise that locals recommend can get quite pricy. That's why you should do some research and make sure you're not paying more than necessary.
Oh, all the nature you'll be able to enjoy after relocating from Arizona to Boise
Nature is perhaps Idaho's biggest selling point. You should know that the state of Idaho has some of the most beautiful landscapes in the country! In Boise and Idaho in general, you'll see a sort of nature you've never seen before! Idaho greenery is absolutely breathtaking. That makes it so that wildlife is also very diverse and booming. So if you're a nature lover you'll absolutely love moving to Boise from Arizona.
Moving from Arizona to Boise might be just what you need!
Even though Arizona and Idaho are very different, both are amazing states with a lot to offer. Some people absolutely love the summers of Arizona, while others prefer the nature of Idaho. But worry not, even if you prefer living in Arizona, there's no doubt you'll find something to love about Idaho! That means that moving from Arizona to Boise doesn't have to be a horrible experience at all. With a positive outlook, your whole experience will be positive too!

Everyone from the packers to the movers were awesome! They were all very professional and showed up when they were supposed to. would definitely use them again.
Let our team put together a comprehensive moving plan for you. Complete our simple free quote form or contact us at 1-208-375-0961.