Guide to auctioning off your old home in Idaho
You've finally found your dream home in another town and can't wait to buy it. Maybe you landed that high paying job across the state. Or you have a child on the way, and your house is simply not suitable to raise it in. Whatever the case may be, it can demand a big lifestyle change. You'll have to take care of a multitude of tasks and make some big decisions. More often than not, you'll have to sell your old property after booking some of the best moving companies Boise offers to help you move. When it comes down to this, auctioning off your old home in Idaho may be the perfect solution.
Pros and cons of auctioning off your old home in Idaho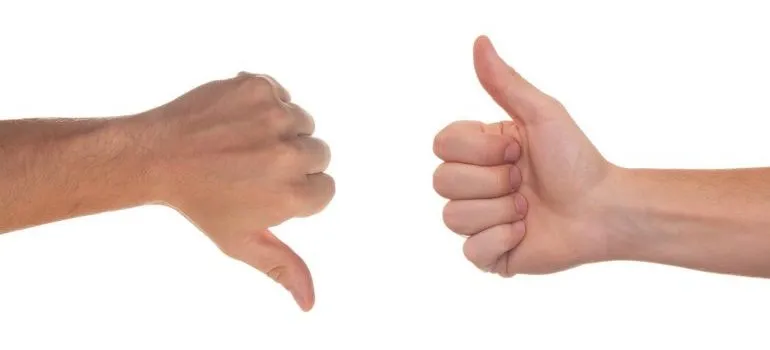 Selling your house is a serious undertaking. You shouldn't approach it lightly or rush into it. But, when you're on a tight schedule or dealing with a moving day emergency, you may have to resort to faster solutions. And an auction may be the best of them. It allows you to sell your property quickly and conveniently. Still, this method has positive and negative sides.
PROS:
Buyers are ready to close as soon as the hammer falls.
The sale goes through fast. Typically 30 to 45 days from closure.
No buyers are snooping through your home for weeks or even months on end.
Auctions are competitive, meaning that you can get more for your home than you asked for.
No dragged-out negotiations. Actually, there are no negotiations with buyers at all.
The winner is obligated to buy the property.
CONS:
Auction fees are generally higher than real estate commissions.
Only those who can close immediately are allowed to bid. This means there will be fewer buyers.
If the house doesn't sell, it can harm the value of your property in the next auction.
Auction houses do not forfeit auction fees, even if properties don't sell. You're still required to pay them.
You can't back out of the deal, even if you get less than you anticipated.
You can boost the value of your home before the auction
At auctions, buyers bid at their own risk. Your property will be sold "as-is", and if they win the bid, they can't back out. However, that doesn't mean that you should allow your old home to be a cluttered mess before the sale. Auctioneers still have to present your property and advertise it properly. And we all know that a neat and tidy house is alluring to potential buyers. The best thing is: you won't even have to do much. Since you're already moving, this allows you to kill two birds with one stone.
Declutter before the move
Getting rid of unnecessary belongings is the standard procedure before moving. And it will work to your advantage when you're auctioning off your old home in Idaho. So take the time to declutter and make your home look more spacious.
This can have more benefits than just making your house look nice.
Your cargo will weigh less. Therefore, the costs of moving will be lower.
It's a great way to make some extra cash. Sell your unused things at the online markets or organize a yard sale, if your schedule allows it.
Getting packing supplies in Boise will be easier and cheaper since you'll already know what you're moving.
Pack and store your belongings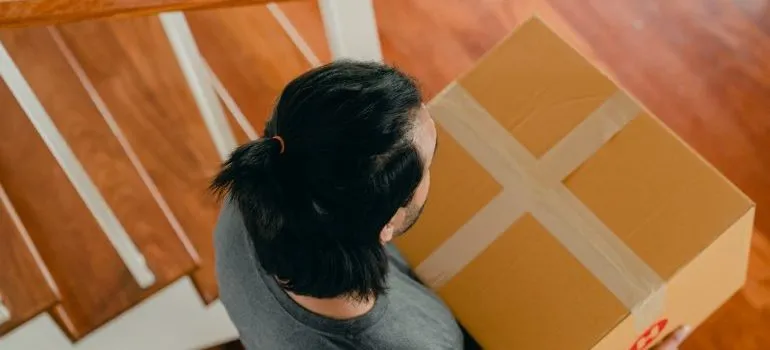 After you declutter and pack, you can't let boxes sit all over the house. Again, you want the property to look presentable. Therefore, you should get the boxes out of the house. The best way to do it is to rent a standard storage unit or portable storage Boise moving companies offer. That way, your belongings will be safe, and your house will make potential buyers drool when they see it.
DIY auction – yes or no?
This question will pop up when you're considering auctioning off your old home in Idaho. Still, it's not quite that simple. Is it doable? Yes. Is it easy to do? No.
DIY auctions take a lot of time and effort to prepare. You will have to take care of all the paperwork and deal with all the problems and costs as you go.
First, you will need to deal with marketing. You'll have to put up signs, and advertise on listing sites, and/or newspaper. This can cause extra expenses and will require you to waste quite a lot of time.
Second, you need to choose how you'll approach the auction. You have three options:
The live auction takes place on your property and gives buyers the opportunity to check it out.
Online auctions are handled via authorized websites. In this case, the only way for buyers to familiarize themselves with the property is through photos or videos you upload.
The last option is the combination of the two. It can be good if you have the time and the nerves to juggle between online listings and preparations for a real-life auction.
Finally, you will have to hire an auction agent. This is common for both DIY and regular auctions. You will need them to see the auction through, once you gather the buyer base and finish preparations.
Hiring an auctioneer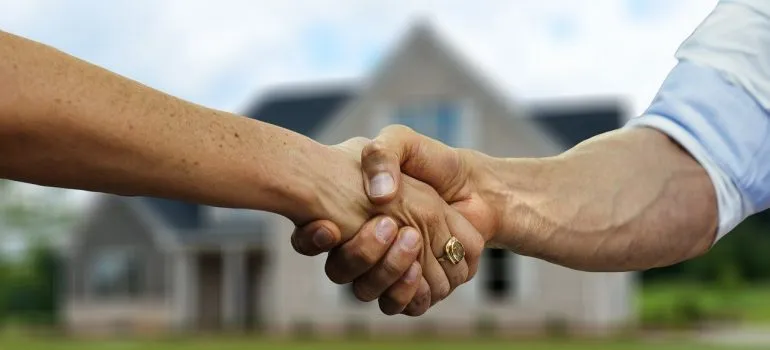 This is the first step if you decide to go the regular route. The auctioneer will do all the work for you, thus freeing up a lot of your time. They will advertise your property, prepare the necessary documentation, and organize the auction. And they will do so swiftly and efficiently. Therefore, you should aim to get the best one you can afford.
Here's what to look for in an auctioneer:
Experience – you want someone that has been in the business for a while and has a good sales record.
Reputability – ask for credentials, licenses, and references from previous clients.
Expediency – aggressive advertising, quick processing of bids, understanding of the market. If your auctioneer can handle all these, you have nothing to worry about.
The best way to find a good agent is through the National Auctioneers Association. They have a database of licensed and registered auctioneers, and you can find the right match for your needs.
Choosing the type of auction
After your agent does an inspection of the house and finds it satisfactory, it's time to start working on the auction. They will offer you three ways to handle it:
Absolute Auction – The highest bidder gets the property, regardless of the value. This type of auction attracts the most bidders by far. And that means that it can get bloody in there. In other words: you can end up selling for more than you ask for. However, this is a double-edged sword. Because it can also mean that you might be obligated to sell for less than the asking price.
Reserve auction – Here, you can have sort of a "safety net". You will set the minimum price for the transaction to go through. If your house doesn't achieve that price, you can back out of the deal. A big downside to this is that you still have to pay the auction fee, even if your property is a "no-sale". Another downside is that buyers are reluctant to take part in this type of auction. Therefore, set your reserve price to about 75% – 80% of the market value. It will ensure that it sells quickly, and you can still get a better deal.
Minimum bid auction – This is probably the most secure option. It is also the slowest, and one to attract the fewest bidders. The upside is that your property will sell for at least your lowest price. Because buyers have to submit a predetermined minimum bid to take part in the auction.
Measure twice and cut once
As you can see, auctioning off your old home in Idaho is quite a complex topic. Weigh your options carefully and work with your agent to find the best solution. It will ensure that you're satisfied after the hammer falls.

Everyone from the packers to the movers were awesome! They were all very professional and showed up when they were supposed to. would definitely use them again.
Let our team put together a comprehensive moving plan for you. Complete our simple free quote form or contact us at 1-208-375-0961.