Family fun in Meridian ID – where to go?
If you relocated to Meridian ID, then you probably know that this is one of the fastest-growing cities in Idaho. Naturally, that creates a lot of options for family fun in Meridian ID. No matter if you and your family like to spend time outside or you like to be indoors – there will be something for you. If you hired professional Meridian movers, they probably also gave you a tip or two on what to do after you settle in your new home.
The Village is one of the best places for family fun in Meridian ID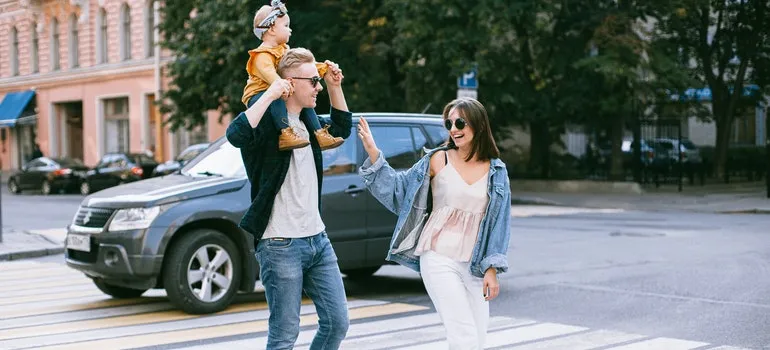 Located in Southeast Meridian, The Village offers great restaurants and stores for shopping. Also, you can finish the day in a movie theatre or leave your kids at the playground while you do your shopping. When you started thinking about relocating to Idaho, you probably saw at least one article about The Village and how fun is it. It even has a dancing water fountain. But in case you visit it during the winter, there will be a great ice rink that your whole family will love.
Next stop – Wahooz Family Fun Zone
This place is truly interesting for the whole family. There are a lot of different things that you and your family can enjoy. Your first stop can be an 18-hole Miniature Golf Course or maybe a Go-Kart track. There is also an arcade with a lot of different games. And you can even go bowling. So it is truly a fun place for the whole family. Of course, there is a restaurant that offers food and drinks, so you can take a break. And the best part about Wahooz Family Fun Zone is that the admission is free and it is open during the whole year. So no matter if you moved to Meridian ID in January or June – you will be able to enjoy this lovely place for family activities in Meridian ID.
The ideal place for summer family fun in Meridian ID is Roaring Springs Water Park
One of the best places that you can visit during the summer is Roaring Springs Water Park. You can visit it during the summer, and you will love it there. You will find different waterslides, a wave pool, and a lagoon. Of course, there is a children's area, so you won't have to worry about the little ones.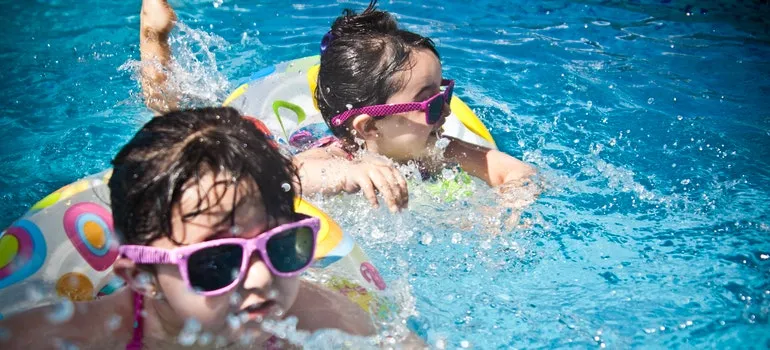 The best part about this water park is the fact that they always add something new to their offer. So if you are still thinking about moving to Meridian, and you want to learn more about it, look at this lovely and interesting after park when you feel tired from searching for Idaho moving and storage companies. You will feel better instantly, and you will start to look forward to your relocation to Meridian. Also, it is important to note that Roaring Springs Water Park is open from May to September, so make sure to check their schedule before visiting it.
For interesting outdoor activities check Eagle Island State Park
This lovely place is located about 7 miles from Meridian. You and your family can go hiking or horseback riding. Also, if you like slower activities – you can go fishing. Of course, there is always a place for a picnic in Eagle Island State Park. So if you went traditionally to picnic, you can keep your habit even when you move here. It is worth mentioning that you can also go kayaking, rent a paddleboard, or go canoeing. Also, you can find a lot of fun winter family activities in Meridian ID as well.
You can visit Idaho hot springs
One of the new activities that you can try with your family is visiting hot springs. There are a lot of hot springs in Idaho, and the best part- is they are free! You can organize a fun family trip to hot springs and have fun exploring them and learning more about them. There are a lot of different hot springs, so make sure to find the one that you like the most.
Ideal family fun in Meridian ID is visiting the zoo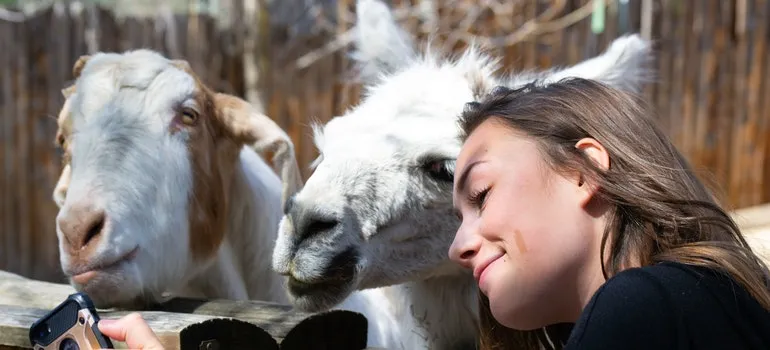 The nearest zoo is located 11 miles from the Meridian in Downtown Boise. This lovely place has more than 300 animals, from 100 different species. It is really a lovely place for the whole family and it has a lot of fun activities. One of the most attractive is Giraffe encounters where you can feed the giraffes. Or maybe a Sloth bar where you can feed them.
The best part is the Zoo Farm where you can play, feed, and pet llamas, sheep, and goats. Naturally – this is the most crowded place. And as a bonus, you can ride on the Conservation Cruise around the lagoon and see a lot of different animals. The best part? The boat is powered with solar energy. It truly is a great opportunity for family fun in Meridian ID.
The Meridian Speedway is a fun place
It is a racetrack that usually hosts a lot of different races. Here you will find different races – sprint cars to thunder dogs. Also,  there is always some promotion and special event so it can really be a fun family activity in Meridian ID. Plan to spend the whole day here and enjoy it.
You can always explore Meridian ID
Also, one of the ways to learn more about your new home is to explore it. Take a simple walk or ride around and find interesting places. There are a lot of really good restaurants, coffee shops, and stores. You will easily find something that you love, and you will learn more about Meridian as well. If after reading this, you want to move to Meridian, you can always contact us and we will assist you. Meridian ID is a great place for families, and we are sure you will love it here.

Everyone from the packers to the movers were awesome! They were all very professional and showed up when they were supposed to. would definitely use them again.
Let our team put together a comprehensive moving plan for you. Complete our simple free quote form or contact us at 1-208-375-0961.