Exploring Caldwell ID – how and where?
Moving to a new city can be both exciting and stressful at the same time. On the one hand, you never know what to expect from a new location or how stressful the relocation there can be. On the other hand, you are starting a new phase in your life and with the support of professional movers Boise area, it can be a memorable experience. Whether you are planning on moving to Caldwell ID or have already done so, you need to learn more about this city. And the best way to do so if for you to do thorough research. In this article, Peasley Moving & Storage is going to show you the importance of exploring Caldwell ID before moving and how to do it properly.
Let's start with some basic insight into Caldwell ID
Caldwell is a suburb of Boise, located in Canyon County, Idaho with a population of 53.205. It is a small and quiet town that offers a sparse suburban feel and it is considered as one of the best places to live in Canyon County. It is a home for many families that are a part of a large and conservative community. The median home value is well under the national average with only $136,200. And that can be said for rents as well.
With such low property prices, it is no wonder why most residents own their homes here. If you are looking to buy your first property, maybe Caldwell ID is the place you are looking for.  Many people have realized this. That is why movers Caldwell ID has seen an increase in customers over the past few years. So if you are considering this place as your next destination, you better hurry.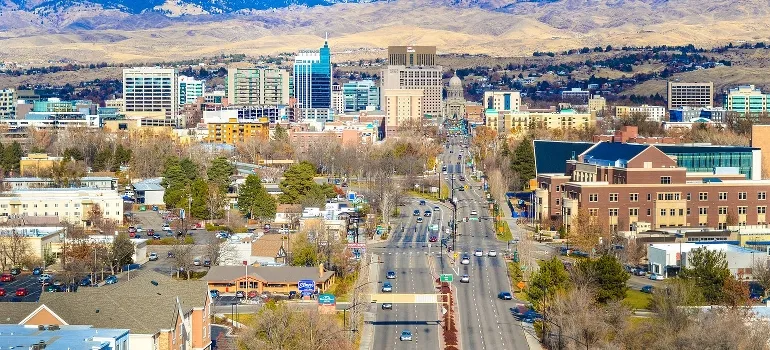 Start exploring Caldwell ID online
Moving to another city is difficult and complicated. You do not want to go through the trouble of searching for and hiring piano movers Boise to move your piano all the way to Caldwell, only to realize after a few weeks that you have made a mistake. So, before you decide to move somewhere you need to make sure that you will feel good at that place. This means that you should explore Caldwell ID. But how and where?
Of course, the best and easiest way is, to begin with, the internet. The internet is the primary source of information these days. And you can learn a lot about a place before you even visit it. You can read articles, read facts and statistics, look at images watch videos, and much more. You can get a complete feeling and sense of the place before you even step your foot there. That is why we recommend you start by exploring Caldwell online. If you like what you see online it would be good to book a flight to Idaho and see the place in person. You do not want to engage in a property purchase before you see the place with your own eyes.
Research the properties and neighborhoods
Before you go to see Caldwell in person, it would be good to do some research. Find out what are the best neighborhoods in Caldwell. And are there any available properties in those areas? So you know what areas to pay attention to when you arrive. Of course, before you go exploring Caldwell ID make a list of things that are important to you so you know what to pay attention to once you arrive. Those could be schools, walkability, parks and open spaces, traffic, parking, or anything else that you find important.  That way you are covering all possibilities and making sure that you are not making a mistake by moving here.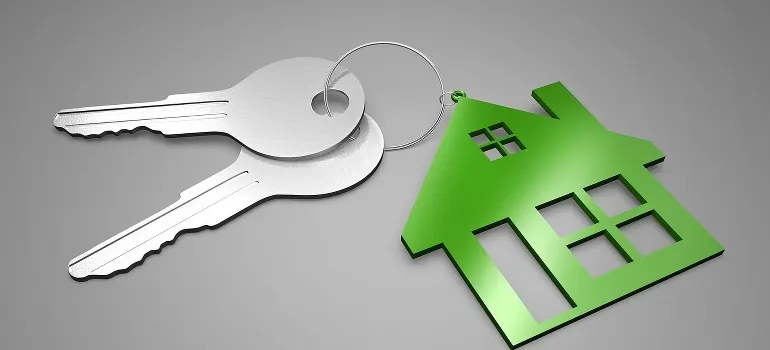 Prepare proper clothes before you go exploring
If you are planning to visit Caldwell ID, make sure that you pack proper clothing. If you are visiting in the fall or winter, pack warm clothes and waterproof shoes. The weather in Caldwell is warm in the summer, but in the fall and winter, you can expect to see a lot of precipitation. You do not want to miss out on some great things just because you didn't pack your bag well.
Feel Caldwell ID
If you have prepared well and booked your flight it is time to go and explore Caldwell ID. This trip will decide whether hiring professionals and moving to Caldwell is a good idea or not. Of course, the first things you will see are the streets. Pay attention to traffic and are there any free parking spots. Look at people. Are they happy and relaxed or are they looking serious and under stress. Can you see people who are relaxing in a park? Are there any kids roaming the streets? Is it crowded? How does it all feel to you? Visit the neighborhoods that you consider and talk to the neighbors. Try to get as much information as you can. This will all help you to decide whether to move here or not.
Start planning your move
Once you return home it is time to think about the things that you saw while visiting Caldwell ID and decide whether moving here is the right choice. If you decided to move, you should start with your relocation planning. Moving is a complicated process and something will surely go wrong if you do not have a proper plan. Therefore, sit down and write a good moving plan.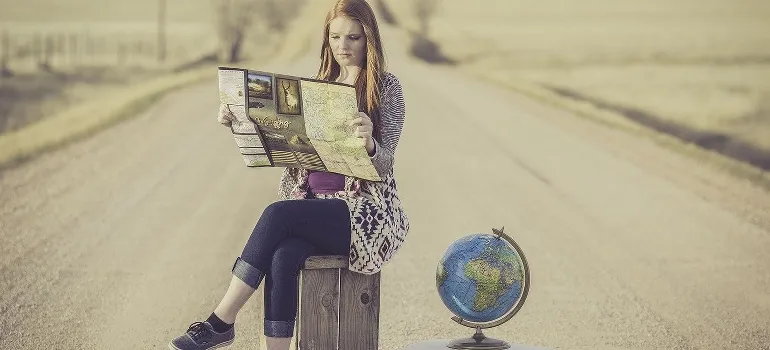 Find a reliable moving company to help you move to Caldwell ID
Once you made your moving plan it is time to find a moving company that will help you to move to Caldwell ID. Of course, do not forget that relocation is a complicated process and that you are putting all your belongings into their hands. So, you need to make sure that this is a moving company that you can trust. Also, make sure that they offer a full moving service that will handle your complete move. This way you do not have to worry about boxes and packing, you can just concentrate on Caldwell and things you will do after you arrive.
Visit Caldwell ID before you decide to move
As you can see, one can initially explore Caldwell ID in advance of a move in the comfort of their current home – all one needs is a good internet connection. However, there are many factors to consider that better lend themselves to an in-person visit before making the decision to move. For example, most businesses, organizations, and current residents will paint the nature of their home town in a positive light. For this reason, it's always recommended that the best way for one to experience the feel and culture of an unknown city or town is to visit in-person to determine if it fits with their wants and needs.

Everyone from the packers to the movers were awesome! They were all very professional and showed up when they were supposed to. would definitely use them again.
Let our team put together a comprehensive moving plan for you. Complete our simple free quote form or contact us at 1-208-375-0961.