Essential long-term storage tips and FAQs
Storage units are required and used by people for a number of purposes. Businesses and eateries frequently store seasonal supplies and décor until they are required. In order to safely store their belongings until they are ready to settle into their new place, families making a home relocation will use the benefits that storage units can offer you. Others find that renting a storage unit is a better long-term option because it allows them to maintain their items and have access to them any time they need to. Therefore, as our Boise moving and storage specialists advise, keeping everything in a tidy, safe place such as seasonal apparel, tools, and various other critical stuff will be easy with the right essential long-term storage tips.
Long-term storage tips you need to know
Going through everything you possess and separating out what's necessary or helpful from what isn't is the first step to a good long-term storage strategy. For instance, you might not want to save your old magazines for the following 10 years, but you might want to keep any crucial documents, including birth certificates or health paperwork. Therefore, it's crucial to go over items before getting rid of anything that can come in handy later. Start by going through everything you possess and separating it into three piles. Things to retain, things to give, and things to toss away or recycle. This is one of the greatest long-term storage tips you can use. You can also carry out the following actions
Choose the best storage
Check accessibility
See location and security
Be aware of the cost
Use climate control storage
Pack your items correctly
Have insurance and autopay
It's important to be sincere with oneself. Are you actually in need of all of that goods, or are you just having problems getting rid of them? If the second is the case, long-term storage is the best option for getting things out of the way while still keeping your options open. The quality packing supplies Boise residents buy will come in handy. So, you can pack and store your items without any hassle. This will guarantee the longevity of your belongings.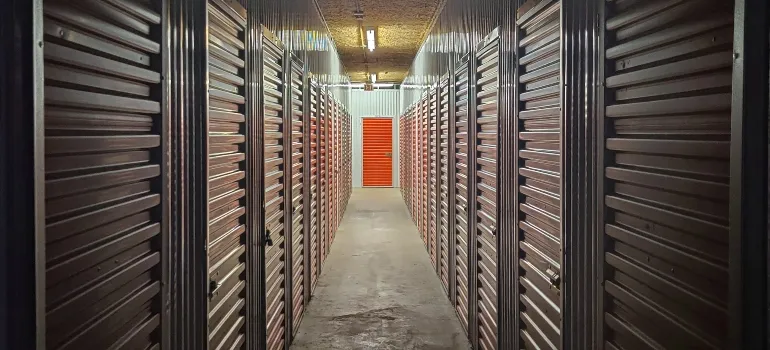 How do I choose the best storage for my belongings?
Finding a storage service comes after determining what you want to keep in your life. It starts wit researching storage choices, such as heated storage Boise locals use versus standard storage facilities. Not to mention, indoor versus outdoor storage is a smart idea. Then make a list of the goods you want to preserve, the best place for them to go, and their rough measurements. By putting down this information, you may organize yourself before hunting for storage. You'll find it simple to look for the best storage when you know all the information you need in advance.
Should I verify the accessibility of storage units?
Accessibility to storage units is provided in differing degrees by various facilities. Verify that the location provides an extensive selection of unit sizes. You need to know if there are entrances at street level and on each floor if you require frequent and routine access to your stored belongings. Larger ones may be accessible by drive-up at some storage sites, although hand-bringing wheeled trolleys inside may be necessary at others. The self-storage Boise can offer you easy accessibility and a close location. Consider looking for a place with drive-up access and affordable rental rates if you're storing stuff that you need to be able to retrieve quickly and conveniently. You will see what places are the best for you when the checklist of items you want to store is done.
How to check if the location and security are at the satisfying level
Think about the efforts you'll go to in order to obtain or access your stored things. Some storage areas have a central location and additional sites spread out over the city. Check the websites of each institution to see which is nearest to your house or place of business if you do not want to drive or walk very far. Especially when you are planning on a move. It's crucial to pick a storage facility with the proper security precautions if you want your possessions to be secure while they're being stored. While some facilities utilize PIN access or electronic safety systems to monitor activities while you're away, others use on-site supervisors or video security systems.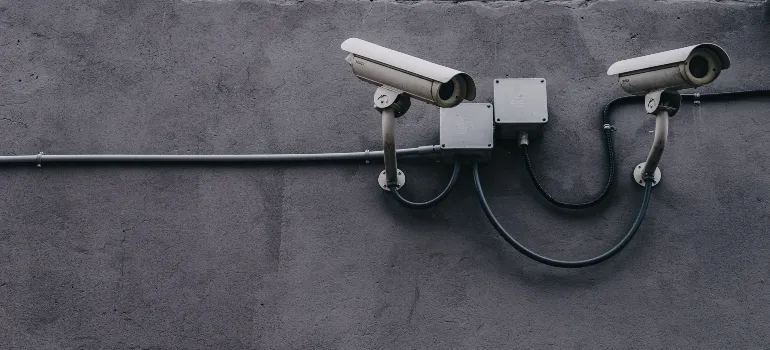 How to budget for the storage unit rent?
Long-term storage costs aren't usually an indication of high quality. While some storage areas are extremely affordable, others have excessive fees. Before selecting a facility, think about what you're getting for your money as well as how much it costs. Accounting for the price of insurance is among the most useful long-term storage tips. Insert all of this data into a template that enables filtering by precise criteria, sorting by storage unit size or rental prices, etc. Make a list of everything you intend to keep and where it needs to be put. Just choose the best storage solution for your belongings based on cost and security, and don't forget to talk about insurance possibilities, and you'll be good to go.
Do I really need climate control when using long-term storage?
Whether you want to store some clothes, glass, or other items. It must be done so in a temperature or climate-controlled space. Investing in a quality storage unit is crucial because when the items are kept outside or without temperature control the weather conditions may quickly damage them. Despite the fact that some goods do not require climate control storage, it's nevertheless crucial to keep in mind that prolonged exposure to severe temperatures and humidity could harm some items. For example, keeping your winter coat for a few months in a location exposed to the intense summer heat and moisture in the air might may result in damage or shrinkage to the pricey clothes.
How to pack for successful long-term storage?
It takes more care and thought to pack things for long-term storage. Especially when it comes to fragile objects. The movers in Star ID will advise you to pack your items with a few things in mind. Your belongings will be in good shape when you come to get them by doing the following:
Use new, sturdy boxes
Clean and dry your items
Vacuum-seal the clothes and fabric
Prepare your storage unit
Use new and durable boxes
To guarantee they don't degrade with time, keep in mind that those boxes will be kept in the storage area for a considerable amount of time. Invest in fresh, reliable boxes that can contain your items properly rather than using worn-out ones. Additionally, sturdy plastic containers are stackable and help maintain your items. We advise using them for long-term storage. Make sure the boxes you purchase are the same size and shape so that you can stack them evenly.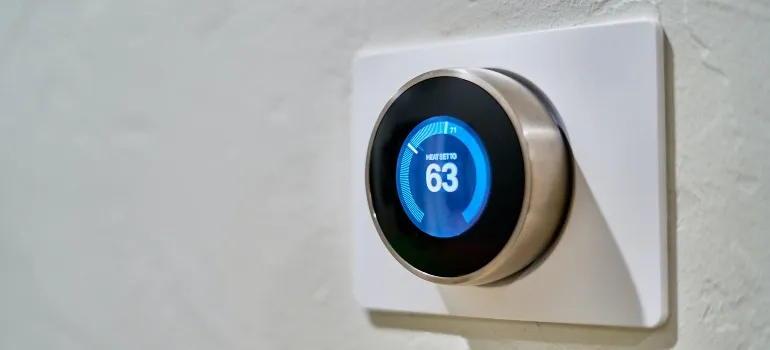 Clean your belongings before storing them
Make sure your property is clean and dust-free before moving it to the storage unit. This will guarantee it stays in excellent condition during its stay there. To keep your belongings from fading, dust every piece of hardwood furniture and polish it. Sofas and couches should be vacuumed, and leather furniture should be cleaned with a leather-safe cleaning agent or with wipes recommended for leather. One of the best long-term storage tips is to use soft, light-colored blankets to loosely cover furniture as an additional layer of defense.
Seal the clothes and fabric you want to store
Vacuum-sealed bags are a terrific space-saving storage trick that also protects clothing and fabrics. The bags provide increased security when storing delicate items like cushions and clothing and are quite easy to use. When storing clothing and materials for an extended period of time, vacuum-sealed bags maintain them clean and fresh.
Prepare your storage unit for your items
Make sure your storage space is tidy before you begin to store boxes there. Remove all signs of dirt and particles by vacuuming or using a sweeper on the floor. We advise storing boxes on a raised platform as opposed to the floor when storing them for an extended period of time. To give the boxes a raised base, use pallets or concrete blocks.
Having insurance and autopay will help
When using a long-term storage container, don't worry about the small details. Create an automatic payment plan to ensure payment consistency. If you are using it as business storage then it will be easier to manage the payments.  You will have one less thing to worry about, and you will stay incredibly organized. What advantages does storage insurance offer? It adds another level of defense. In addition to the numerous security measures already in place, such as cameras, computerized gate access, and motion sensor lights, storage insurance goes even further.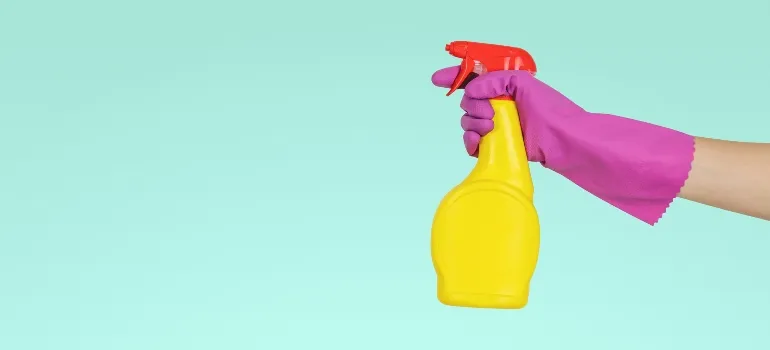 Although there is no security mechanism that can ensure security against all threats, storage insurance adds an extra degree of protection against floods, fires, and other unpleasant occurrences. If you value an item highly enough to keep it in long-term storage you might want to go over and beyond by setting up storage insurance.
Additional long-term storage tips
Maintain order in your storage.  It doesn't matter how carefully you packed your storage unit. If you're not attentive, it can quickly become highly disorganized. For instance, you might go there on a Sunday to seek a particular thing you require. You rush through the process of returning boxes and containers to their original locations. This kind of approach simply needs a few times before your entire unit is in chaos. Don't forget to take a few extra minutes to tidy up and reorganize after each visit. Another thing we advise for our long-term visitors is to make an inventory of all the stuff they are storing. This will be more time-consuming in the beginning but well worth it in the end. You will know which item you are storing and in which box it is.
What separates long-term storage from short-term storage?
The timeframe of storage is where there are the most differences. When using a storage facility for less than three months, this is known as short-term storage. On the other hand, long-term storage is better suited for extended durations, such as putting away items for the winter or storing garments for the season. Each side has advantages and disadvantages, as well as general guidelines you should take into account when storing.
What are the various sizes of storage units?
Traditional storage facilities are available in a variety of sizes to accommodate both large and small storage needs. The cheapest and largest storage spaces at most locations start at 5′ x 5′. Larger than 10′ x 30′ units are among the most expensive but largest. Other typical storage unit sizes between any of these two include 5′ x 10′, 10′ x 10′, 10′ x 15′, and 10′ x 20′. Although there are parking spots designated for RVs as well as other large vehicles that are bigger than that. Both covered and uncovered parking areas are normally the size of a regular parking place. However, always ask your chosen storage space provider about the unit size they offer and avoid misunderstandings.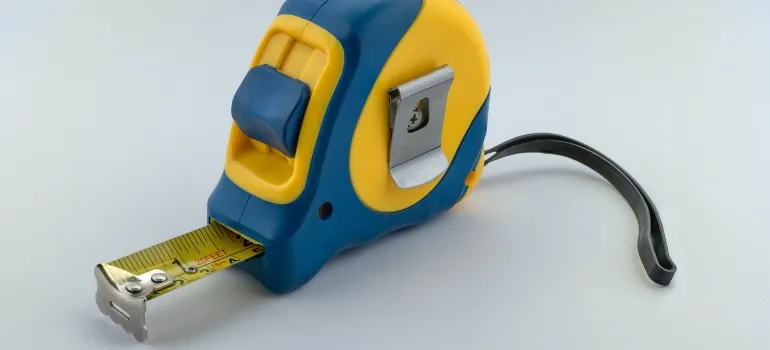 Can you select an individual who can help while you're away?
Customers who need long-term storage should choose a friend or relative to take care of issues while they are away. You'll want them to have access to the facility's contact number, your keys, and the pin number if there is an electronic gate. This stands even if they might not need to routinely check on your belongings. Identify them to the facility's representative before you depart, and let them know they have your permission to act on your behalf in an incident. Show them around and explain where those objects are if you think they might need to access your belongings. Note that important papers and valuable objects, such as birth certificates and contracts, or jewelry, should not be stored in a rented unit regardless of who has access to it.
One of the best long-term storage tips is to look at reviews
Review the ratings and comments. These days, finding customer evaluations is simple, so selecting a reputable long-term storage facility doesn't have to be a burden. Despite the fact that many are affiliated with well-known major chains, not every establishment is necessarily great for the job. Local administration plays a significant role, however occasionally independently owned and controlled facilities perform just as well. Checking with neighbors, relatives, and coworkers to see if they have any personal recommendations is always a good idea. You can get some additional long-term storage tips from them as well.

Everyone from the packers to the movers were awesome! They were all very professional and showed up when they were supposed to. would definitely use them again.
Let our team put together a comprehensive moving plan for you. Complete our simple free quote form or contact us at 1-208-375-0961.