Eco-friendly packing and moving tips
If you care about the environment and have a move coming up, this just might prove to be the perfect guide for you. If not done right, moving can be quite harmful to the environment. Not only do the exhaust gases that are released during the transportation process do their part, but all the unwanted things are also rarely recycled properly. And let us not forget about all the hazardous materials found in each home that have a tendency of being disposed of in a rather eco-unfriendly way. Packing supplies can be a subject on their own, as they get thrown into the garbage after the move without a single care in the world. We will address all of this and more in the following text, so make sure to read on in order to learn about eco-friendly packing and moving tips.
Eco-friendly packing and moving tips that will ensure you reduce your environmental footprint
Luckily for all those who care about mother nature, there are plenty of ways to go about having a green move. From finding eco-friendy moving services Boise ID, to doing the biggest part yourself. It really can be done.
You will, however, need to go through some research. Some of the general advice to follow here would be:
Declutter your place in an eco-friendly way
Dispose of the hazardous materials properly
Use eco-friendly packing materials for your move, as well as the supplies you already have
Hire an eco-friendly company
And make sure to keep the idea going by staying green in your new home
How to declutter your place in an eco-friendly way?
What is great about eco-friendly packing and moving is that you will have plenty of options before you from the very start. When you start organizing your green move, your first task should be to declutter your home. The goal here is to take with you only the things that you like, as well as the things that you will truly need and use in the foreseeable post-relocation future.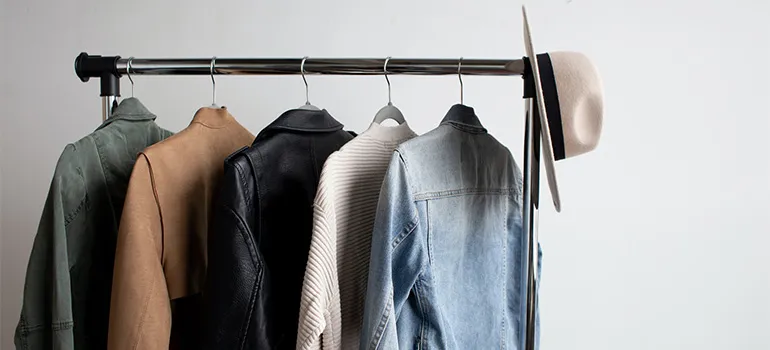 It is simple math, really. The less stuff you pack and move, the smaller space you need on the moving vehicle. This means a smaller shipment and a smaller truck with possibly fewer tips. Furthermore, this results in less fuel and less carbon emission during your move. Let us not forget that following this advice will save you money as well. The fewer items you have to pack and move, the lower your packing and moving costs will be.
How to dispose of the hazardous materials properly?
Certified professional Idaho moving companies have a list of hazardous materials they do not move. It is for the risk of fire, corrosion, explosion, or other types of serious damage during transport. As you can imagine, these items should not be moved even by portable storage Boise as a DIY solution.
What you need to do is dispose of these goods in a proper way. Now, these include acids, ammonia, gasoline, kerosene, fertilizers, weed killers, paint, paint thinners, motor oil, antifreeze, engine oil, dyes, pesticides, cleaning supplies, and even aerosol cans. Your best bet is to follow the disposal instructions on the dangerous items you own. This will ensure you get rid of them without harming the environment in any way.
The way to use eco-friendly packing materials for your move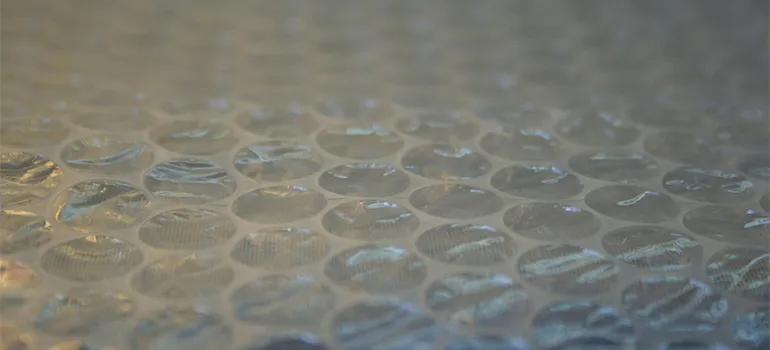 One of the best things you can do to organize an eco-friendly packing and relocation is to use eco-friendly packing materials. Here are some of the options:
Cardboard boxes that are reused. Do not simply rush to the store to purchase brand new ones. Rather remember that standard cardboard containers can last between 4 and 7 uses. Not to mention that after their life cycle ends, they are excellent for recycling. So, collect the boxes from your friends and neighbors, and check out your local grocery and clothing shops.
Plastic bins are probably the best eco-friendly alternatives to standard cardboard boxes. Just make sure to purchase plastic storage bins that are made from recycled plastic. These are a great investment because they can be reused hundreds of times, and they provide superb protection for your belongings.
The green alternatives to bubble wrap and packing peanuts. See that you find these materials in a biodegradable type, made from vegetable oils and cornstarch.
Getting the best out of the supplies you already own
A great way to double down on your eco-friendly move is to not get any of the packing supplies, but use what you already own. Trust us, you already have plenty of packing materials at your home. You just haven't paid any attention to them. So, get creative, and use the things you plan to move anyway to protect the other items that you will be taking with you too. Here are some ideas to get you started:
Buckets, baskets, and laundry hampers are great for holding clothes, bed sheets, pillows, bathroom items, and toiletries.
When clean, trash cans can hold a wide variety of household items.
Suitcases are, as you are familiar, great for transporting clothes. However, apart from that, you can consider packing books in them. As long as properly protected, they will stay safe even if you move them with shipping container overseas.
Let's not forget about bags. These can be rather versatile when it comes to holding household items when moving. Trash bags are especially great for packing hanging clothes straight from the closet.
As you can see, conducting eco-friendly packing and moving is not as complicated a venture as it may seem. Just make sure to keep these options in mind and do your research.

Everyone from the packers to the movers were awesome! They were all very professional and showed up when they were supposed to. would definitely use them again.
Let our team put together a comprehensive moving plan for you. Complete our simple free quote form or contact us at 1-208-375-0961.