Common moving scams and how to avoid them
Finding a quality moving company nowadays can be quite a challenge. There are a lot of movers out there and not all of them tend to "play fair". Many people succumb to one moving scam or another, either paying through their nose for the relocation or ending up without some or all of their items. To make sure that you don't fall victim to common moving scams, your best option is to lean toward reputable Idaho movers for your relocation needs. Knowing about the scams themselves and the ways to avoid them is your second-best option. And this article will provide you with all the information you need to make this decision.
How to spot and avoid common moving scams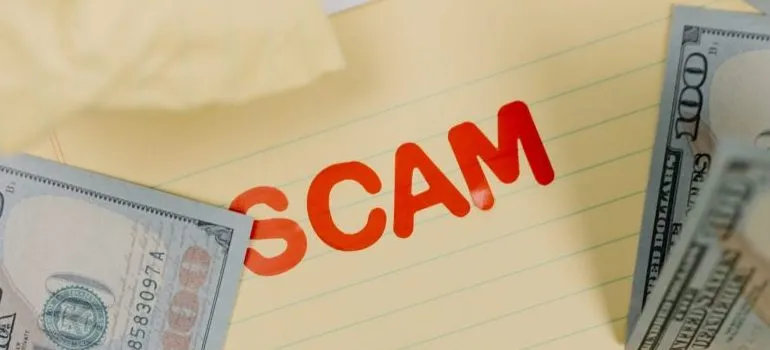 There are numerous moving scams that fraudulent movers use to extort more money from their customers. However, all of these scams are easily identifiable if you know what to look for. Here are some of the most common ways of how you can spot a moving scam that is heading your way:
Generic greetings
Companies that frequently undergo rebranding
"Lowball" estimates
No valuation coverage options
Blank contracts
Full estimates without inspection
It goes without saying that you should always take your time to properly verify the company's credentials. All top-rated freight companies Idaho will readily disclose any such information. Most of them display it in a prominent location on their website, as well. Make sure that you know who you're dealing with before you get any further. But for now, let's take a look into how exactly you can avoid movers that potentially want to scam you.
Generic greetings
The first thing that you should hear over the phone is the name of the company you are contacting. For example, if you hear "Hello, you've reached a moving company.", that is a huge red flag. You see, fake companies usually operate under several business names, all at once, and don't know which one you are calling for. That is why they present their business as a generic name, one that can fit all of the companies. You simply don't want to do any business, rent storage solutions, or anything else with such companies. Doing so is very dangerous and it might put your belongings at risk. Not to mention that you will usually need to pay "through the nose" for the relocation. Instead, you want to do a background check on the company and Google their brand name before opting for their services. That way, you can confirm that the Idaho storage solutions that a company offers are legitimate.
Name-changing companies
Tying to the first one, one of the most common moving scams comes from the companies that frequently change their name. They are an "improvement" to the previous model, as they will answer with the name of the company in question. How then, to figure out whether they are legitimate or not? To do so, you will need to pay a visit to the Better Business Bureau and do a couple of quick Google checks. That will provide you with all the information you might need to verify if they are "on the up and up".
"Lowball" estimates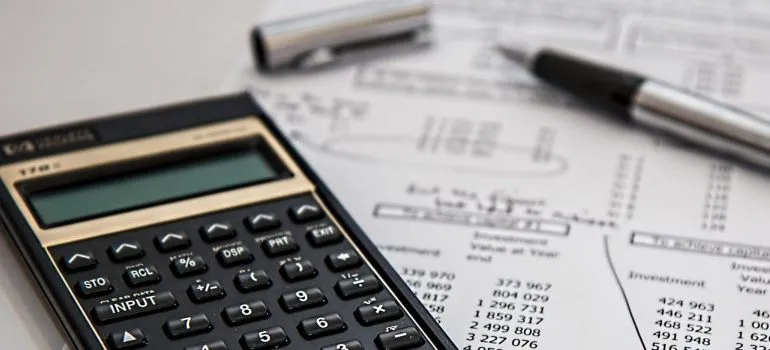 Now we come to the most common moving scam of them all, Lowball estimates. The fact of the matter is that relocations are costly endeavors, there's no way around that. If you see an offer that is "too good to be true", it most likely is not true. What you need to do is ask around the area you live in, let's say Boise, and find out how much professional moving services Boise ID actually costs. While there is always some degree of competition among the moving companies, not a single reputable one will provide you with an unrealistically low offer.
Lack of valuation options (insurance)
This one might be a bit tricky to figure out. In general, all the top movers will offer you some kind of insurance or valuation for your belongings. However, the tricky part is that, by law, moving companies cannot provide valuation coverage on their own. This is mostly done through third-party companies. What you need to do is see what kind of options your movers are offering, and what valuation they are willing to provide. Normally, you will be able to get full value protection for your items, meaning that the company reimburses you for the total value in case of damage. Some Idaho moving companies may also offer a percentage of the cost, so make sure that you read the contract carefully.
One of the most common moving scams – Blank contracts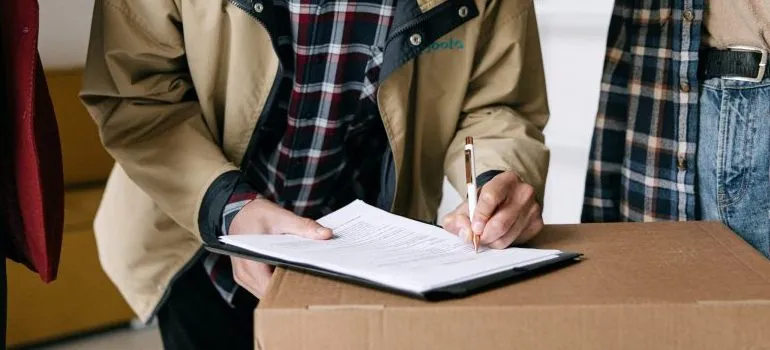 Speaking of contracts, some movers will offer you a blank contract, assuring you that it is the normal procedure. You should never, under any circumstances, sign a blank contract. No matter how much you trust the moving company in question. Every cost, every service, needs to be included in the contract at the time of the signing. No alterations can be made after both you and your movers sign the contract. Furthermore, make sure that all of your belongings are included in the contract, as you can't file a claim for anything that is not in there.
"Guaranteed" estimate without inspection
The last common scam is when a moving company offers you a guaranteed moving estimate without even visiting your home or office. The scammers will try to assure you of their confidence to create a perfect estimate over the phone but in reality, this is not how it works. To get a guaranteed estimate in the state of Idaho, your movers need to visit the premises and conduct a thorough investigation. They need to account for the size, weight, and volume of your belongings, as well as the layout of the building. If your movers say that these things are unnecessary, you are about to be a victim of a moving scam.
While these were the most common moving scams, the fact is that scammers always invent new ways of scamming people. You may encounter quick "in and out" bids, movers requesting a large deposit pre-relocation, or offering exorbitant packing fees. The best thing to do, in all cases, is to get several estimates and compare companies before making any decisions. Of course, going with companies rich in history, experience, and reviews is always a sure bet to go with. Those are some of the factors that make Peasley Moving & Storage the obvious choice for anyone in need of relocation services, after all!

Everyone from the packers to the movers were awesome! They were all very professional and showed up when they were supposed to. would definitely use them again.
Let our team put together a comprehensive moving plan for you. Complete our simple free quote form or contact us at 1-208-375-0961.