Buying vs. renting a warehouse in Idaho
When owning a business, being careful with money is often crucial for the longevity of the business. That means that making sound decisions when it comes to spending is important. However, there comes a time in most business owners' lives where they have to make tricky financial decisions. One such decision is whether to buy or rent a needed warehouse. That said, it's also important to choose reliable storage services such as those that Peasley Moving & Storage Boise offers. The price is irrelevant if the quality of the storage is unsatisfactory. That said, once quality is out of the way it's all about making the best possible decision for your business. But whether your business will benefit from buying vs. renting a warehouse is up to you to assess and decide.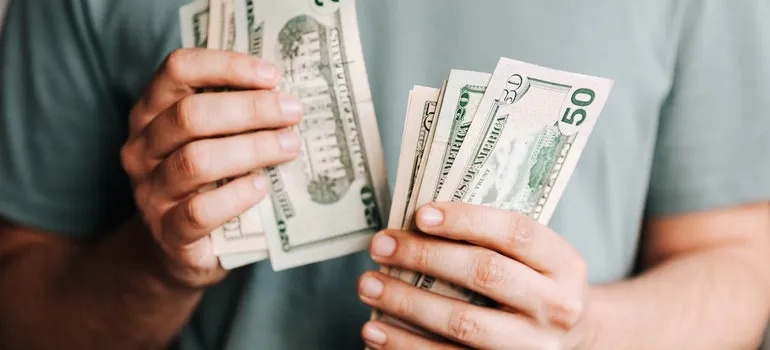 Know your business to know what kind of warehouse you need
Most business owners already have an idea of what they need before venturing out to find the most suitable warehouse option. Sometimes, though, we as people are unaware of what the best option is if we're set on something. That means that we often make decisions that are subpar to those that we could have made. That said, such mistakes can be detrimental to businesses. And even though a decision like buying vs. renting a warehouse is highly unlikely to break a business, it can still hit a pocket unnecessarily. For that reason, it's important to know your business and its needs before committing to either option.
How much space does my inventory require?
One of the biggest questions to ask yourself is how much space do you actually need? The answer to that question could potentially lead you down the different storage-option paths. If you own a small business and you need, let's say, an 8×30 feet storage for storing packaging, you might be able to get away with renting small self storage containers.
There are plenty of affordable options for self storage Boise that residents use and recommend. That being the case, you could maybe get away with spending significantly less money than your would on renting or buying a full-blown warehouse. Now that that's out of the way let's see what the actual pros and cons of renting and buying a warehouse are so you can decide what the right option for you is!
The pros and cons of buying vs. renting a warehouse showdown
Both buying and renting have their pros and cons. That said, it's just about deciding what the right choice is for you, and not what the right choice in general is. However, there are some simple guidelines that could be helpful to anyone looking to make a storage decision in the near future. Deciding whether to rent or buy a commercial warehouse is not an easy task, but with a little help, you too can make the right choice!
Buying a warehouse – who is it for and why is it the best choice?
Owning a warehouse is a great option for large and stable businesses that are in constant need of reliable storage. That means buying is best suited to businesses that are planning to store there for at least the next 5 years. Anything below the five-year mark isn't enough to warrant the initial spending. Especially if the space usage is not high. But what are the advantages of having a warehouse?
Complete ownership
One time payment with no monthly fees (cost-effective for long-term storing)
Always available
24/7 access to goods
Self-regulated security
No customization limits
However, there are also some downsides to owning a warehouse.
Large initial investment which not all businesses can easily afford
Self-arranged relocation
Self-organized upkeep and maintenance which add up in price
Pricy security
Potentially hard to resell if no longer needed
Requires valuation coverage
Resizing is not an option
Still, whatever the cons may be, buying a warehouse is a clear winner in the buying vs. renting a warehouse battle for many businesses. However, it's good practice to not jump the gun and invest in a warehouse as soon as your business takes off. What more, it's good practice to not invest in the first warehouse you find. Finding a suitable warehouse is a process. And being a big investment and commitment it takes time and patience.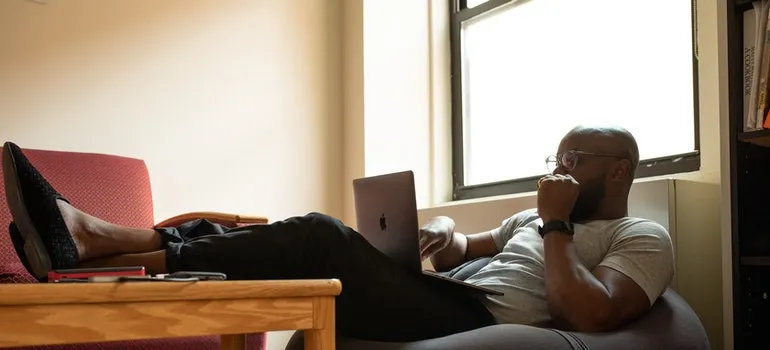 Renting a warehouse – the safer option if not sure
Renting a warehouse is a great option for small and new businesses. Small businesses as mentioned before might be able to get away with renting or buying a small self-storage. New businesses hoping to grow and expand are also better off initially renting. And no matter how big you're hoping to grow your business you just can't be sure that you'll get there in the foreseeable future. For that reason, buying a warehouse is not advisable for fresh businesses. That said, renting is also an investment. So what are the benefits that warrant renting a warehouse?
No large initial investment which means (cost-effective for shorter-term storage)
Usually no maintenance and upkeep fees
Usually comes with existing security
Includes valuation in case anything goes wrong
No hard commitments
Option to resize if needed
There are also disadvantages to renting a warehouse:
Monthly rental fees can be quite high depending on the size, the location, and the quality
Late fees that can pile up unless you're regular with payments
Having to sign a rental contract and agree to storage rental agreement guidelines
No option of customizing the space
Even though there are some obvious cons to renting a storage space, renting is more often than not the only option. However, it's also a great option for some businesses that can afford to purchase a warehouse but are in no need of doing so.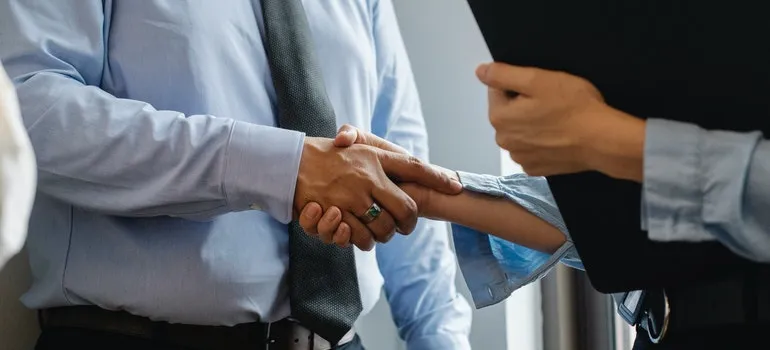 The results of buying vs. renting a warehouse battle are in!
It's obvious that there isn't a clear answer to what the better choice is, to buy or to rent. It ultimately depends on who's asking. It seems that the only way to make such a decision is to evaluate your business. However, deciding whether to buy or to rent is just a small piece of a much greater picture.
After you've decided whether buying vs. renting a warehouse is right for you, it's time to find the fitting one. Luckily there are many resources that can be helpful such as guides for first-time storage renters, and guides on how to assess and buy warehouses. Still, making a decision regarding what path to take is the first step towards a satisfactory storage process.

Everyone from the packers to the movers were awesome! They were all very professional and showed up when they were supposed to. would definitely use them again.
Let our team put together a comprehensive moving plan for you. Complete our simple free quote form or contact us at 1-208-375-0961.