Storage rental agreement guidelines
Are you preparing to rent a storage unit but are worried about your storage rental agreement? A lot of people have trouble understanding legal phrases and contract items. Still, signing a contract with a storage company is simple and there are only a few things that you should worry about. In this article, Peasley Moving & Storage will try to break it down in simple terms how your storage lease contract should look like and what to watch out for.
First, you need to find a good storage company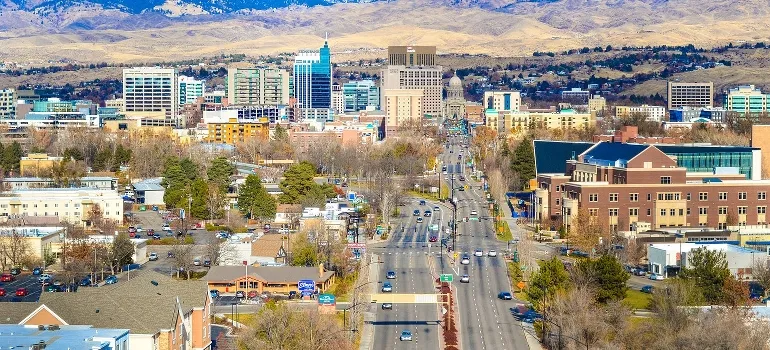 Naturally, the first and most important thing is to have a storage company with whom you will sign a contract. And if you do not want to have trouble with legal stuff you need to make sure that the storage company is reliable and trustworthy. Therefore, your first assignment is to find a facility where you plan to keep your belongings.
There are many storage companies in Idaho, though, but not all of them all good. So make sure that you do your research well before you decide on one. If you cannot find a storage company that you like, remember that many moving services Boise ID has in its offer, also provide storage services. So check them out as well while you are searching for a reliable place to store your valuable and prized possessions.
If you want to be sure that everything is legal, a written contract must exist
When you locate the best storage units Boise Idaho has to offer, you can start thinking about your storage rental agreement. The first and most important thing is that you need to know that a written contract must exist in order for everything to be legal. Verbal agreements are not considered valid.
So, if you have decided to rent a storage unit but the storage company doesn't offer any written agreement to sign that must be a red flag that something is wrong. Maybe your selected storage company is not operating within legal boundaries. They might be trying to avoid taxes. They could be trying to avoid any responsibilities towards you. Or they are too reckless and not taking their work seriously. Still, whatever is the reason, if your storage facility doesn't offer a written contract you should definitely think about going somewhere else.
How a storage rental agreement should look visually
Regardless of whether you are renting portable storage, commercial storage, or full storage service Boise ID, the storage lease agreement should have the same looks. It needs to be well printed on clean white paper on as few pages as possible, it needs to be easily readable, written in simple terms, and should contain the storage company's logo. If you, as a customer, have trouble reading or understanding the contract, it needs to be changed in a way that you undoubtedly know your rights and responsibilities.
Of course, the most important thing is to sit down and read your agreement carefully. Do not be ashamed to do that. That is your right and you need to be well acquainted with what you are about to sign. So take your time and read it enough times to be sure that everything is clear.
First, check the storage company's details
First, the contract should contain the storage company's information. This might look trivial but you should check it anyway.  See if their address, name, and other information matches the actual situation on the turf. If everything looks legit, you can continue.
Common terms found in standard storage lease contracts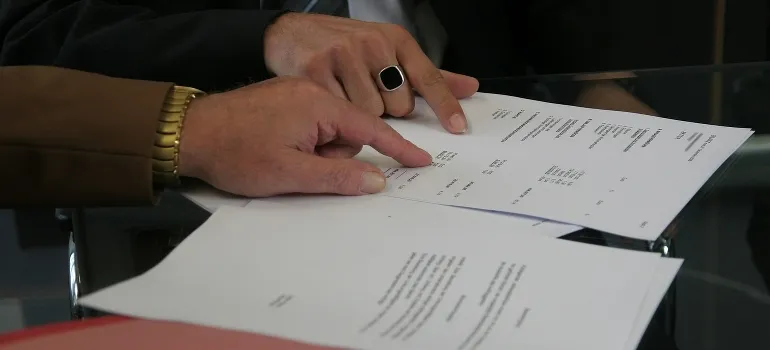 Next are the terms of the agreement.  Of course, not every storage contract is the same. But these are the basic terms that every agreement should contain:
Payment plan and conditions
Of course, the first and most important thing is the rent payment plan. Most of the time it is on a month-to-month basis because it is the most beneficial way for both parties. You will not be locked in the agreement, for an extended period of time. At least without an option to end the lease without paying some penalties. And the storage company is also thinking that way while charging you higher than if you were renting long term.
Guidelines referring to the purpose of the storage unit
The next item in your contract should have guidelines about the purpose of the unit. You should be able to see what items are not allowed to be stored in your unit. Maybe they will have a limit on the value that can be stored. Make sure that you study this part particularly well. Maybe you are renting a storage unit exclusively to store some items that are not allowed to be stored.
Conditions referring to fee changes
Contract might contain rate and fee changes that might occur and under what conditions this can happen.  One of the standard terms is that your storage company should give you a 30-day notice before they change their rates. Make sure that you have that in your storage rental contract.
Conditions referring to contract termination terms
Every legal contract also needs to have contract termination terms. Under which conditions you or your storage provider have a right to terminate the agreement and what are the legal consequences of that act.
If you are renting a climate-controlled storage unit make sure that the contract contains a section about it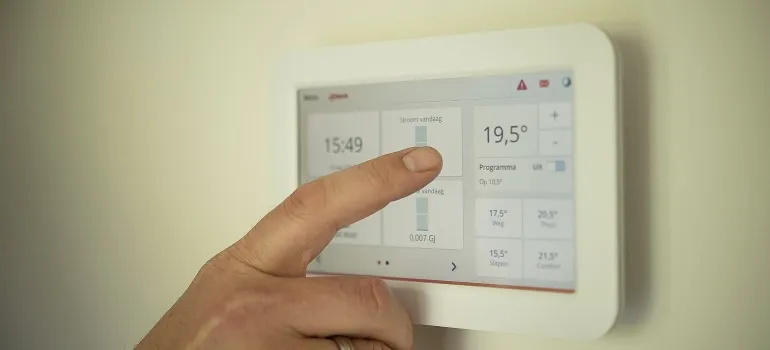 If you are renting a climate-controlled storage unit, your contract needs to have a section referring to that part as well. In this part storage companies usually explain what climate control refers to. They will probably declare that they are obliged to maintain the temperature in certain boundaries and that they have no control over the actual climate conditions inside your storage unit. For example, they might state that they cannot control the humidity so they are not responsible in the case that mold appears and cause damage to your items.
Who is in charge of security?
Finally, most storage companies will have a section in the agreement that refers to security. They usually state that their gates, fences, security guards, cameras, and alarm systems are serving the sole purpose of maintaining the safety of their staff and their own assets.  And that you are responsible for your units and items' safety. This might look a little bit harsh, but it is one of the standard things that you will find on most storage agreements these days.
Make sure that you read your storage rental agreement
Those are the terms that a standard storage rental agreement should contain. Remember to read your contract before signing it. And this is not something that refers to storage contracts exclusively but in general. While you are reading it remember the things that we mentioned in this article, check them thoroughly, and you will be fine.

Everyone from the packers to the movers were awesome! They were all very professional and showed up when they were supposed to. would definitely use them again.
Let our team put together a comprehensive moving plan for you. Complete our simple free quote form or contact us at 1-208-375-0961.