The benefits of hiring seasoned movers
Deciding to embark on a move is a process that is filled with a lot of decisions. Some of them might already be made for you, which is the case if you are relocating due to a job transfer. However, others are completely up to you. One of the first decisions you will have to make on this journey is related to your moving team. Will opting for a DIY relocation be better than relying on an experienced moving team? Well, that's only something you can decide for yourself. We here at Peasley Moving & Storage know that there are many benefits of hiring seasoned movers – the greater likelihood of having a successful relocation being one of them. What you can do is create your own list of pros of a DIY relocation, compare it with our list, and base your decision on facts.
Top five benefits of hiring seasoned movers for your upcoming relocation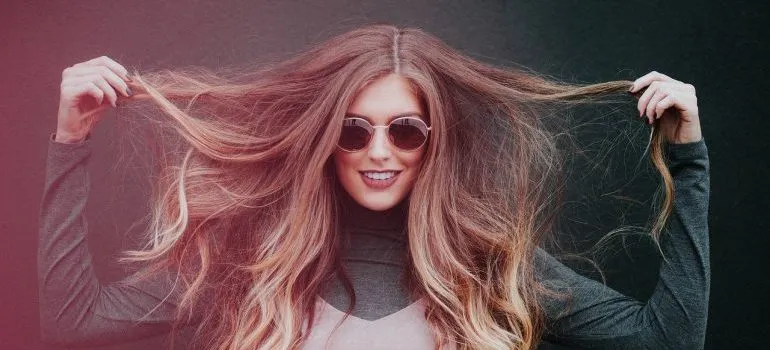 The main thing we want you to keep in mind is that the benefits of having a seasoned moving team by your side extend beyond the ones listed here. However, whether you are looking for local movers, interstate moving teams, or freight companies Idaho loves, the following benefits will be enough to ensure you have an easy and stress-free moving process. Isn't that the main goal, after all?
1. Safety is a guarantee
For starters, we would like you to make a clear distinction between seasoned moving professionals and average movers. One of the best moving companies in Nampa, for example, will be approaching your relocation from the standpoint of someone who has years of experience in the industry. A company that has been in the industry for years will have sufficient experience with all the items one could find in a home or an office. It's that knowledge that will have a positive and powerful impact on the safety of your belongings.
Thus, if you are dreaming of a move where none of your items will be damaged, then make sure you track down a seasoned moving team. It's the only thing standing between you and damage-free relocation.
2. You get to avoid the heavy burden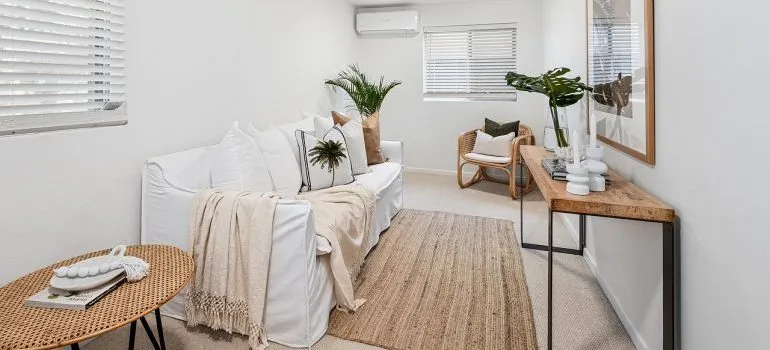 And we are not referring to the emotional struggles and pains of a relocation – we'll get to that later. At this moment, we are referring to one thing that oftentimes happens during relocation – an injury. Moving is a process that requires a lot of heavy lifting, be it while you are carrying loaded boxes or heavy furniture pieces. A proper lifting technique is crucial for preventing any and all moving-related injuries.
Unfortunately, this technique is something most people usually lack, which is no surprise – after all, you are not expected to know things that aren't in direct correlation with your daily life. But that's precisely why you ought to turn to professional movers, as they will fill in the gaps, and provide assistance with those things that are problematic for you.
3. Hassle-free move
We won't lie to you – there are quite a few moving tasks that could end up being problematic. And it's safe to say that any task can turn out to be such. One of the biggest benefits of hiring seasoned movers is having someone who can take care of these tasks for you. Let's say that you hire reputable local movers in Boise. What's the kind of help you can expect from them? Normally, this depends on the moving company that you opt for. But if you do your research right, you will be able to find a company that can pack your belongings, drive the moving truck, load the truck, etc.
Pay special attention if you are in need of a storage facility Boise ID residents rely on. It would be a good idea to find a moving company that offers both moving and storage services. It will save you from having to spend hours on the pursuit of a storage unit.
4. Fast delivery and prompt services
You can rest assured that moving companies know that you are looking for quick relocation. Who has time to waste on countless moving delays, anyway? So, should you hire seasoned moving pros, you will be one step closer to having the kind of move you are hoping for. Most moving companies are actually very proud of the fact that they can deliver quick services, and they use it as their selling point. You should rejoice since this works in your favor. Thus, if you are looking for a quick relocation, you should make it your task to contact reliable residential movers in Boise. You'll do right by yourself and your family.
5. You'll get some peace of mind
Finally, nothing is more valuable than your mental well-being. One of the biggest benefits of hiring seasoned movers is the fact that you will be able to have fewer worries. And if you have any experience with the process of relocation, then you know that one can have many worries – too many we might even say. That's why the most important advantage of hiring seasoned movers is the fact that you get to relax and leave all of the tasks to a dedicated moving professional. That way, your money will certainly be put to good use.
Experience all of the benefits of hiring seasoned moving pros for your next move
There's no reason to let your upcoming relocation become known as that nightmarish phase of your life. Quite the contrary – you should do everything in your power to ensure you have a stress-free relocation. And if your goal is to have a safe and trouble-free relocation from point A to point B, you should hire a competent moving team. After you experience all of the benefits of hiring seasoned movers, it's highly unlikely that you'll go back to an unassisted move the next time.

Everyone from the packers to the movers were awesome! They were all very professional and showed up when they were supposed to. would definitely use them again.
Let our team put together a comprehensive moving plan for you. Complete our simple free quote form or contact us at 1-208-375-0961.