A Guide for Families moving to Nampa ID
Is your family one of many families moving to Nampa ID? This city might just be the perfect fit for you and your family. This vibrant and growing place boasts a small-town feel combined with the amenities of a larger urban area, making it an ideal place to raise a family. From excellent schools to numerous outdoor recreational opportunities, Nampa has something for every taste. In this guide, a team from one of the best Idaho moving companies takes a closer look at why Nampa is a great destination for families planning to move there, covering everything from housing to education, healthcare, and entertainment. Sneak a peek!
Kid-Friendly Activities in Nampa, Idaho
Nampa is an ideal destination for families, with a range of kid-friendly activities available throughout the city. From outdoor adventures to indoor fun, there's something for kids of all ages. According to international movers Boise offers, even families from different countries occasionally move to and visit Nampa because of its friendly atmosphere.
For families with young children, the Deer Flat Wildlife Refuge is a must-visit destination. The refuge offers a variety of educational programs and exhibits that teach children about the local wildlife and their habitats. Another great option for young children is the Nampa Recreation Center, which features a play area, pool, and other recreational activities.
Teenagers will enjoy exploring the Warhawk Air Museum, which features a collection of military aircraft and artifacts from World War II to the present day. For a more active adventure, Lake Lowell Park provides opportunities for swimming, boating, and hiking.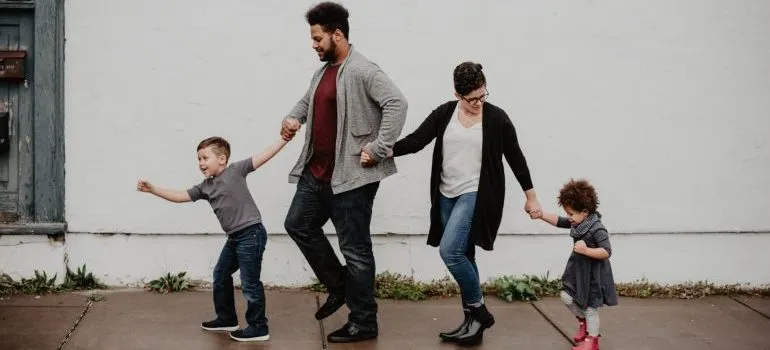 Mixed-age groups can enjoy a trip to the Nampa Roller Drome, which offers roller skating, laser tag, and arcade games. Another popular destination for families is the Ford Idaho Center, which hosts a variety of events throughout the year, including concerts, fairs, and sporting events.
Prices for these activities vary, but many offer discounts for children or group rates. Hours of operation also vary, so it's recommended to check their websites or call ahead before planning a visit. With these recommendations, families in Nampa can find a range of fun and educational activities for kids of all ages to enjoy. Keep in mind, even though moving with kids can be stressful, professional and experienced movers can make this experience smooth and easy.
Parks and Outdoor Spaces for Families Moving to Nampa, Idaho
Nampa, ID is a great destination for families who enjoy spending time outdoors. There are many beautiful parks and outdoor spaces to explore, including Lakeview Park, Wilson Springs Ponds, and the Owyhee Reservoir. Lakeview Park is perfect for a relaxing afternoon with its playground, splash pad, and picnic areas, while Wilson Springs Ponds offers hiking trails, fishing ponds, and birdwatching. The Owyhee Reservoir is a great spot for families who enjoy boating, fishing, and swimming. Meanwhile, Centennial Golf Course Park and Lions Park are ideal for families who prefer more amenities, with their playgrounds, basketball and tennis courts, and sports fields.
Families moving here can benefit from the services of the best moving companies Nampa offers, who can help them with their relocation needs. With their expertise and experience, professional movers can ensure that the move to Nampa is smooth and hassle-free, giving families more time to explore and enjoy the city's outdoor spaces. In addition to the outdoor activities, nearby attractions such as the Nampa Rec Center and the Idaho Center offer indoor and outdoor recreational activities, shopping, and dining options.
Families can also take a short drive to Boise, which has many attractions, such as the Boise River Greenbelt and the Idaho State Capitol. Whether you're looking to relax in a park or go on a hiking adventure, Nampa has something for every family.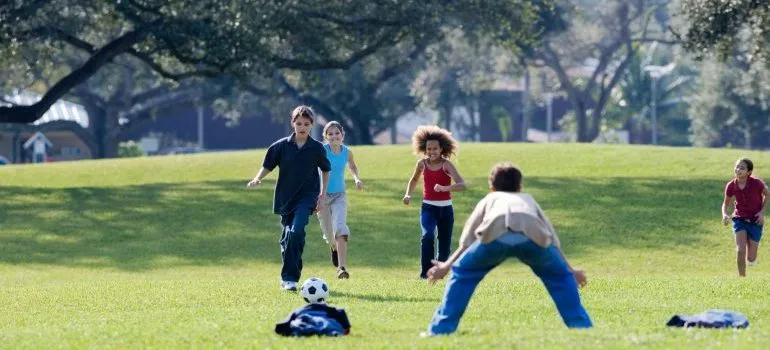 Events and Festivals in Nampa, ID
Nampa, ID, is a city that has a lot to offer when it comes to entertainment and events for families. From the Nampa Farmers Market to the Warbird Roundup at the Warhawk Air Museum, there is always something exciting happening in the city. Experienced local movers Boise residents recommend can help families plan their relocation around these events, making sure that they don't miss out on the fun. With the help of professional movers, families can focus on exploring the best events and festivals in Nampa.
One of the most popular events in Nampa is the Nampa Festival of the Arts, which is held annually in August. It's a great opportunity for families to enjoy live music, art displays, and food vendors. Meanwhile, the Snake River Stampede in July is perfect for families who want to experience rodeo events like bull riding and barrel racing. The Ford Idaho Center Amphitheater also hosts many concerts and events throughout the year featuring top performers.
Overall, Nampa's events and festivals provide excellent opportunities for families to experience the city's unique culture and entertainment scene. With the help of local movers in Boise, families can move to Nampa with ease and enjoy all the excitement the city has to offer.
Family-Friendly Neighborhoods for Families Moving to Nampa
If you're moving to Nampa with your family, you'll want to choose a neighborhood that meets your family's needs. Two of the best neighborhoods for families in Nampa are North Nampa and South Nampa.
North Nampa is an excellent option for families who prioritize safety and community. This neighborhood has a lower crime rate than other areas in Nampa, and it's home to many young families. The area features a mix of new and older homes, including some with large yards and spacious lots. There are also several parks and playgrounds in the area, such as Northside Park and Starr Park.
On the other hand, South Nampa is a great option for families who want to be close to kid-friendly activities. This neighborhood is located near Lake Lowell, which provides opportunities for outdoor activities like fishing, boating, and hiking. Additionally, South Nampa is home to the Nampa Recreation Center, which has a variety of amenities such as a pool, fitness center, and indoor playground. The area also features newer housing developments with family-friendly floor plans and designs.
Local moving companies in Boise can help families with kids moving to Nampa find the perfect family-friendly neighborhood for their needs. They can also provide valuable advice on schools, local amenities, and housing options. Ultimately, choosing the right neighborhood is an essential part of making your family's transition to Nampa a success.
Education and Childcare in Nampa, ID
Education and childcare are essential considerations for families relocating to Nampa ID. The Nampa School District is a top-rated public school system that serves students from kindergarten through twelfth grade. The district has several elementary, middle, and high schools, and it offers a variety of educational programs, including gifted and talented programs and vocational education courses. Additionally, there are several private schools in Nampa that provide an alternative to public education.
For families with younger children, childcare services are a must. The Treasure Valley YMCA has several locations in Nampa and provides reliable and quality childcare services for children of all ages. Their facilities offer a variety of programs and activities, including arts and crafts, sports, and educational games. The YMCA also offers before and after-school programs for school-aged children. If you're moving to Idaho from another state, interstate movers Boise can take you closer to the best education and childcare in Nampa. Just make sure to book them in advance; the summer holidays are a busy season everywhere in the US.
Housing and Real Estate in Nampa, ID
Nampa is an attractive destination for families looking for a new home. b variety of housing options, including single-family homes, townhomes, and apartments, with a median home price lower than the national average. For families who prefer renting, there are also plenty of rental options with a range of prices and amenities.
Nampa's real estate market is strong and healthy, with a good supply of homes for sale. Families looking to buy or sell a home can benefit from the guidance and assistance of local real estate agents in Nampa. Some of the top neighborhoods for families in Nampa include North Nampa, South Nampa, and Karcher Estates.
It's important for families to consider various factors when choosing a neighborhood in Nampa, such as school districts, proximity to parks and recreational areas, and access to amenities. To make the move to Nampa as smooth as possible, families can rely on moving services Boise ID and the surrounding areas to help with the logistics of packing, transportation, and storage options.
Cost of Living in Nampa
Nampa is an affordable city to live in, especially when compared to many other cities in the United States. The cost of living in Nampa is below the national average, with lower prices for housing, groceries, healthcare, and transportation. Families looking for an affordable place to live will find Nampa to be an attractive option, with a median household income above the national average.
Families relocating to Nampa can also expect to pay less for groceries and healthcare here. The cost of transportation is also lower than in many other cities, with ample parking and a well-connected road network. You can also rely on container shipping companies near them to help with their relocation needs and make their move to this affordable city a smooth and hassle-free experience.
Day Trips and Weekend Getaways For Families Moving to Nampa
If you're moving to Nampa with your family, you'll also want to consider the many day trips and weekend getaways available in the surrounding area. Luckily, Nampa's location in southwestern Idaho makes it an excellent starting point for exploring nearby destinations. For example, you could take a short drive to Boise, located just 20 minutes away, where you can explore museums, parks, and a variety of restaurants.
Alternatively, families can venture out to the Snake River Canyon for opportunities to hike, fish, and kayak. The nearby hot springs and Three Island Crossing State Park are also great options for a day trip. And if you're a fan of winter sports, the Bogus Basin ski resort is only an hour away.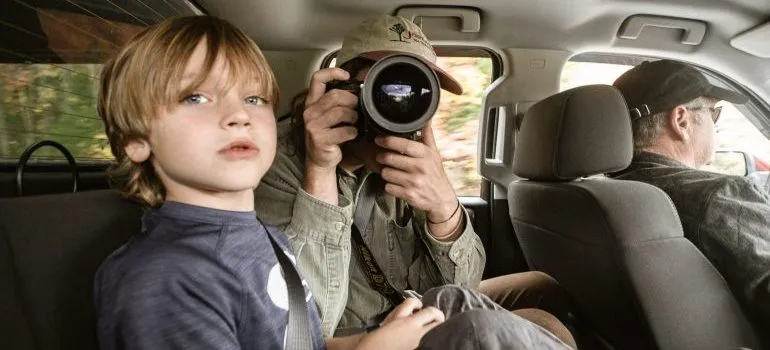 Activities in Nampa For Families Who Love Music
Nampa, ID is a city that loves music and has a rich cultural scene, making it a great place for families who enjoy music. There are numerous venues and events that cater to music lovers of all ages, including the Nampa Civic Center, which hosts a variety of concerts and events throughout the year. Families can also attend the Music in the Park series during the summer months, which features local and regional musicians.
For families with children who are interested in music, the Music Learning Center in Nampa offers lessons in a variety of instruments, including piano, guitar, and drums. And if you're moving to Nampa with a piano, it's important to consider hiring reputable piano movers Boise offers for safe and reliable transport.
Another fun activity for families who love music is attending the Idaho Youth Orchestra's concerts. The orchestra provides an opportunity for young musicians to showcase their talents and gives families the chance to enjoy a great performance. With so many music-related activities available in Nampa, families are sure to find something that appeals to them.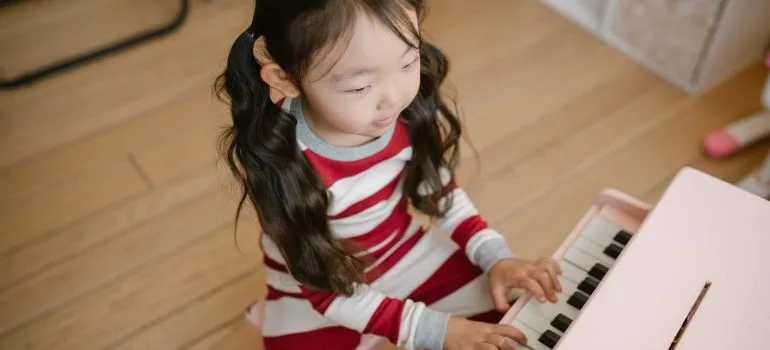 Nampa Unveiled: Your Path to a Seamless Family Move
As you reach the end of this guide, take a moment to reflect on the exciting journey that awaits your family in Nampa, ID. You now possess the knowledge and resources necessary to navigate this transition with ease and confidence. Explore the vibrant local community, immerse yourselves in the excellent schools, and discover the myriad opportunities for recreation and entertainment that Nampa has to offer.
Engage with local real estate agents, research the best neighborhoods, and enlist the help of professional moving services to ensure a smooth and stress-free relocation. Embrace the adventure that lies ahead as you create cherished memories and embrace the warm and welcoming spirit of Nampa. So families moving to Nampa: pack your bags, bid farewell to the familiar, and get ready to embark on a new chapter in the enchanting city of Nampa, Idaho. The possibilities are endless, and the journey starts now.

Everyone from the packers to the movers were awesome! They were all very professional and showed up when they were supposed to. would definitely use them again.
Let our team put together a comprehensive moving plan for you. Complete our simple free quote form or contact us at 1-208-375-0961.