4 steps to buying a house remotely
Picture in your mind the perfect home buying process. It probably involves going to an open house, walking through the door of your future home, and immediately feeling that it's the right one for you. And in a utopian scenario, this may be just how you find your future house. But sometimes, things simply don't go down like this. If you need Idaho movers for an out-of-state relocation or if you are moving abroad, you may see your new home for the first time only after you move into it. Even though buying a house remotely is not ideal, it is definitely possible. And under certain conditions, it may even be preferable. However, it is certainly a unique process and you should know more about it before you opt for it.
When is buying a house remotely a good idea?
Ideally, you want to see a house in person before you commit to it. It is only too easy to hide flaws in a select few photos posted online and you don't really get a feel for a place until you're actually there. However, if you're moving to Idaho from another state or even another country, it may not be possible for you to visit the area in person before the relocation. In such cases when you are physically far away from your potential new homes, buying remotely may be your only option.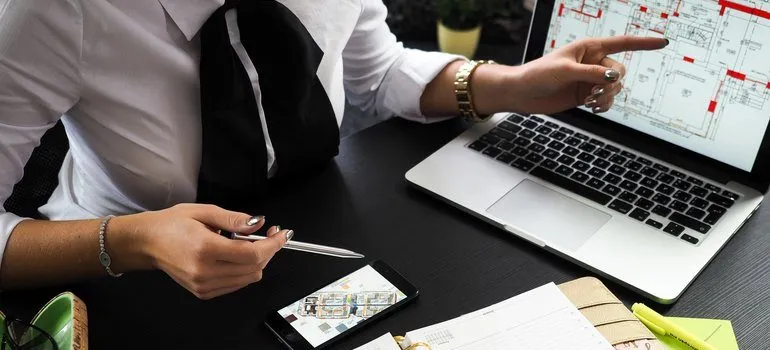 But remote real estate investments can also be a smart alternative in other situations. With the current COVID-19 pandemic, you may not feel comfortable leaving your home too much and interacting with others. Some medical conditions may also make shopping for a home in person challenging. Finally, you may just be too busy to take the time to travel to see prospective homes in person. Luckily, in this day and age, it is perfectly possible to purchase a home remotely.
A brief guide to buying a house remotely
Some things about your relocation won't change regardless of whether you are buying a house in person or virtually. You will still need to go through the process of looking into the different offers on the market, narrowing things down, getting a mortgage pre-approval, hiring movers in Star ID when you're finally ready to move, packing, and unpacking… But some things are specific and unique to remotely purchase a house. We've singled out the four most important steps to the process.
Step 1: Hire the right realtor
No amount of research you do about the real estate market compares to the knowledge and experience of a professional. So hiring a realtor when looking for a home is unquestionably a good idea even when you're buying in your own neighborhood. But when you're purchasing remotely, a good real estate agent is essential. They will be your eyes, ears, hands, and everything else that you can't be. For this reason, it is crucial to find a reliable realtor with experience. You want them to be local to the area where you're moving so they'll know the market you're buying into well and be able to examine homes on your behalf. You also want them to be someone you can trust so find someone that you really feel comfortable with.
Step 2: Communicate your expectations
Since you won't be personally present for showings and won't be able to examine potential homes yourself, it is vital that the person you're working with knows what you're looking for. Try to establish a good connection with your realtor and tell them about your dream home. Make sure, however, to also be clear on your priorities. What are the things that you absolutely must have? What would you like but can live without? Are there any things you absolutely will not accept?
Make sure to let your realtor know about these things. And if anything changes, keep them updated. Finally, if you have friends and family in the area, let them know about the kind of house you're looking for. They can also keep an eye out for offers or go to showings in your stead.
Step 3: Explore the household virtually and schedule an in-home inspection
Even when you cannot see a house in person, you can still have a showing of sorts. After all, you want to see your home somehow before your long-distance movers bring your stuff into it – a house is a big investment and it's important to know what exactly you're investing in. So don't buy one sight-unseen. Instead, insist on a virtual showing. Discuss it with your realtor and have them go to the house, then show it to you through Skype, FaceTime, or a similar app. Have a virtual meeting with the sellers too so you can ask any questions you have.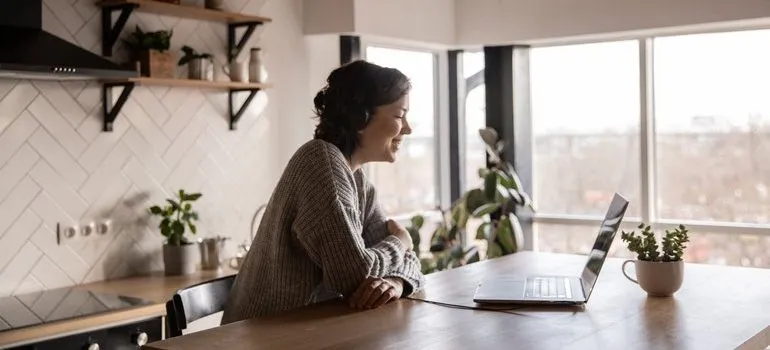 Finally, consider an in-home inspection. It is not necessary for a sale, but it is a good idea when you're buying remotely. So talk to your realtor about good home inspectors you can contact. They will be your opportunity to really get to the nitty-gritty of the house from afar.
Step 4: Seal the deal
Once you've found the right house, it gets significantly easier. All you need to do is make the offer and close. Legally, your virtual signature carries as much weight as anything you sign in person. So you don't have to be physically present for this part and neither does your agent. You can do this part entirely online.
What to do if buying a house remotely goes wrong
Even if you take all the possible precautions when buying a house remotely, you can still make the wrong choice. Luckily, there's something called the due diligence period, during which you can still back out of the purchase. You will have to pay a negotiable due diligence fee (typically $500-$2000) which is non-refundable. But you will then have a window of opportunity to visit the home in person, complete final inspections, and make the final decision. During this time, you can terminate the contract with the seller for any reason (or no reason at all) while only losing the due diligence fee. So use this time wisely when you're buying remotely!

Everyone from the packers to the movers were awesome! They were all very professional and showed up when they were supposed to. would definitely use them again.
Let our team put together a comprehensive moving plan for you. Complete our simple free quote form or contact us at 1-208-375-0961.