Ways how event planners benefit from self storage
Running an event planning business is not easy. Not only do you have to deal with difficult and demanding customers on a daily basis but you also need to deal with a number of other issues as well. One of the biggest obstacles and difficulties with running an event planning business is handling a large inventory. Different decorations, props, and adornments are an essential part of this business. However, if you don't manage them properly, your business won't rise to its full potential. In the following article, some of the best Boise area movers can provide will show you how event planners benefit from self storage. Take a look and learn how you can improve your business with this simple solution.
Increase your business' reputation by moving your inventory to storage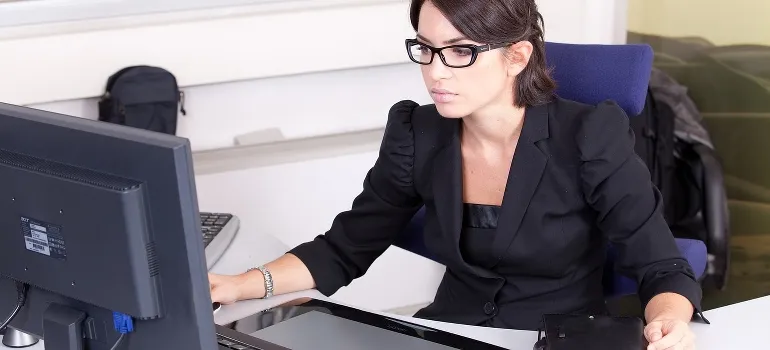 Most even planning businesses start out from home. Still, it can be easy to fall into that trap and never fully develop your business because of the convenience and affordability that running your business from home provides. However, running an event planning business from the safety of your home is not sustainable in the long run. If you want to increase your reputation and start looking like a proper business, you need to move out of your home. Use one of the Idaho storage solutions that you have in your vicinity and start operating as a proper business.
Simplify your administration by moving your paperwork to storage
Another reason why you should consider renting self storage is to manage your paperwork. Like every other business, in event planning, you have to deal with extensive paperwork. That can be a complex task even for far simpler businesses. That is why we suggest renting inventory storage and moving your documentation there. Of course, if you can, try to find a storage facility close to your company's headquarters. Another far more convenient option would be to turn to portable self storage Boise and avoid having to transport all that paperwork and other office inventory to a storage facility personally.
Increase your efficiency by keeping your inventory properly sorted in storage
Event planners benefit from self storage in many different ways. One of the things that self storage can help you with is increasing your efficiency. If you are keeping your stock at home, chances are that you don't have enough space to keep everything properly sorted. You are probably aware of how much time you lose every time you are trying to organize an event. If you want to be more efficient, and stop wasting time going through the piles of items, find some good moving boxes, pack your items following some order you establish, and put them in some good and safe storage you can find in your vicinity.
Your home is not a safe place for your business inventory
Keeping your inventory at home is not only complicating your business but also putting your props at risk. Decorations that you use when organizing events are your business' most prized assets. And there are many dangers that lurk from within your home. So let's take a look at what exactly threatens your inventory when you are keeping it in your home.
Every item, in order to stay in mint condition, needs to be stored properly. If you do not have enough space, you are most likely not organizing all your items as you should. Your home is probably not equipped with an anti-fire system, right? So, what would happen if the fire started in your home? You would not only lose your home but you would also lose your business. Is your home equipped with an alarm or safety locks that can prevent theft? Avoid all the risks by simply moving your inventory to some modern storage facility in Boise area.
Event planners benefit from self storage only if they manage to find a suitable storage facility
Of course, not every storage facility is suitable for your business. And event planners can benefit from self storage only if they manage to find proper storage. So what do you need to look for when you want to move your event planning inventory to storage? The biggest concern is moisture. Moisture is the biggest threat to your items and one of the most common issues that can be found in storage facilities. Extensive moisture can physically damage your items in a short period of time. While hidden moisture can gradually soak into your possessions changing their color, smell, shape, and consistency, which, in the end, will result in total damage. Another thing that you need to pay close attention to when searching for storage is hygiene.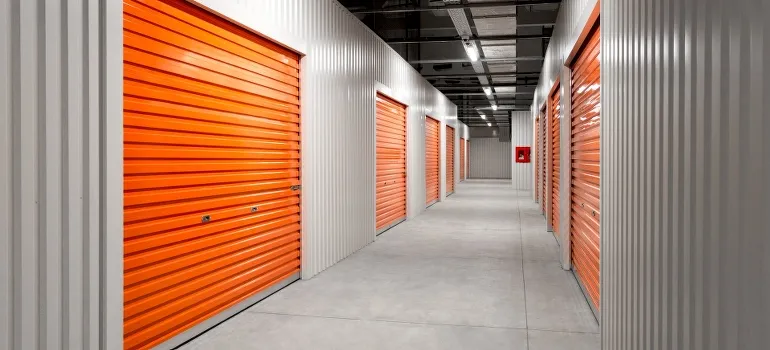 You want to keep your items in a clean and sanitized place.  Of course, it is important to keep your items clean, but the biggest threat that lurks from storage facilities with poor hygiene is the presence of pests. Pests, mostly rodents can destroy your entire inventory in a matter of days. That is why you need to make sure that you are working with a  storage company that maintains a high level of hygiene. Finally, you want to make sure that your items are safe from theft. So search for a storage company that has fencing, 24-hour surveillance, security guards, or at least a proper alarm system. Some storage facilities also offer units with safety locks as well.
Find good storage and watch your event planning business grow
As you can see, there are many ways how event planners benefit from self storage. Of course, nothing good will come up if you do not manage to find a good storage facility that will protect your inventory. So make sure that you do this part right.

Everyone from the packers to the movers were awesome! They were all very professional and showed up when they were supposed to. would definitely use them again.
Let our team put together a comprehensive moving plan for you. Complete our simple free quote form or contact us at 1-208-375-0961.