Vital steps for a less stressful move
There is one thing all people who are facing a relocation have in common – they are all hoping for a less stressful move. With relocation being such a stressful endeavor, it's only natural that you will be hoping for easy and relaxing relocation. You'll be happy to know that there are many steps you can take in order to have a more joyful relocation. From hiring reliable movers Boise area to packing it the right way, the good news is that you can do many things in order to enjoy a stress-free move.
Get proper help and care right away
Make no mistake – nothing will make your move easier than a team of professional movers. Whether you are searching for residential movers or Boise office movers, the good news is that you can find them easily as the market is pretty saturated. But bear in mind that you aren't searching for just any moving team, as not every moving company will be able to provide you with a less stressful move. In fact, some of them will even add to your stress as you might discover they are less than reliable.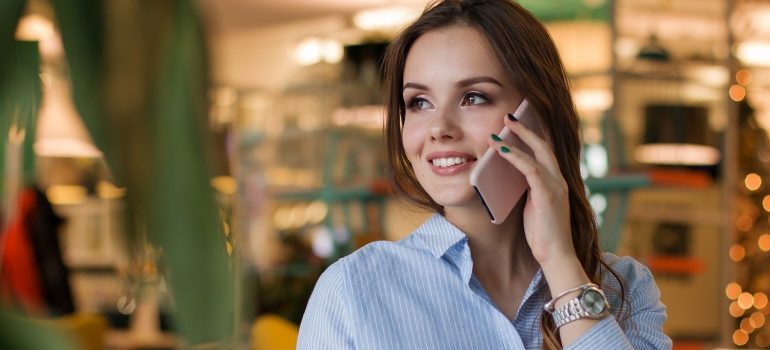 Take into account that the right moving company needs to provide you with the right moving services. If you are currently typing the term 'shipping container movers near me' you are certainly not going to opt for a local moving company. Equip yourself with a company that provides the right set of moving services and worry not about a thing.
Give yourself plenty of time in order to have a less stressful move
Time is the one thing you will need the most during your relocation. Funnily enough, it's the one thing that you will also lack the most. That's why we suggest that you start preparing for your local, long-distance, or interstate relocation at least six weeks before the moving date. Bear in mind that you can never start preparing and packing too soon – there's simply no such thing. But there is such a thing as procrastinating and then having to do things last minute. You certainly don't want that type of stress hanging over your head.
Create a detailed moving checklist
Put simply, everything is much easier when you have a detailed account of all the tasks that you have to take care of. Creating a moving checklist should be a mandatory aspect of any household or commercial relocation in Boise. Not only will you have a clear account of the things that need to be done, but you will also remove any chances of forgetting to take care of an important task.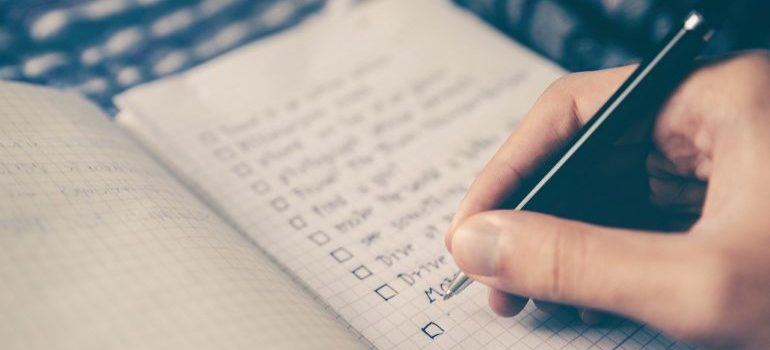 Your moving checklist can be as detailed as you see fit. You can include entries such as switching off utilities, preparing your items for portable storage Boise and even transferring your medical records. You are less likely to feel stress and worry about things once you have a clear plan in front of you.
Come up with a comprehensive labeling system and have a less stressful move
A lot of little things go into a stress-free move. Your relocation is composed of three parts – the days before the moving day, the actual day of your move, and the days that come after it. If you are aiming for a completely stress-free move, then you need to take care of all three of those parts. The best way to ensure stress-free days after your moving day is by implementing a labeling system. But you are not going to focus on the good old basic labeling system – you need something much more comprehensive than that.
To avoid a complete mess after your moving day, we suggest that you label the boxes with attention to detail. Whether you write what the contents of the box are on the actual box or you decide to put them on a piece of paper that you will tape to the box, we leave this decision up to you. We are talking about hours of saved time that you would otherwise spend rummaging through moving boxes just to find that one ladle. With a comprehensive labeling system, you'll know exactly where it is.
Take breaks and get plenty of sleep
People tend to sleep less and worry more when they are in a rush. We understand that you might not be able to sleep ten hours a day when you have a bunch of moving boxes to pack. However, you shouldn't compromise your sleep for the sake of your relocation. What you should do is get a minimum of seven hours of sleep per night. Bear in mind that good sleep is particularly important once you are performing physically challenging tasks, such as carrying heavy moving boxes.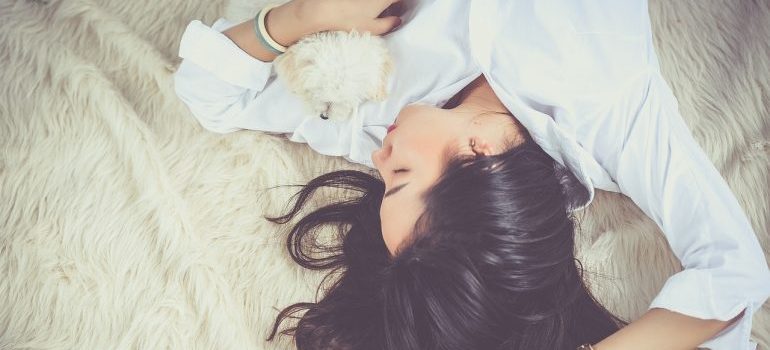 Moreover, don't hesitate to take a break whenever you feel necessary. In fact, short breaks during your moving day will help you be more productive which will only save your time. Who would have thought that a break could be such a good thing?
Accept a bit of stress as a part of the process
We know that you wish to have a completely stress-free move. And you are certainly not the only person that wants such a thing. But you need to make your peace with the fact that moving is a process that has to come with a bit of stress. After all, this is an event that will change a lot of things in your life, and every residential relocation in Boise is usually an emotional process. Where there are plenty of emotions, there's also a bit of stress. Simply implement the tips for a less stressful move that we have given you and worry not about a thing. We have no doubt everything will work out in your favor.

Everyone from the packers to the movers were awesome! They were all very professional and showed up when they were supposed to. would definitely use them again.
Let our team put together a comprehensive moving plan for you. Complete our simple free quote form or contact us at 1-208-375-0961.