Upsizing or downsizing your home: What's right for you?
Whether you're a growing family in need of more space, or an empty nester looking to simplify your life, both upsizing and downsizing have their pros and cons. In this blog post, we'll explore the different factors you should consider when deciding whether upsizing or downsizing your home is the best choice for you. It can be a difficult decision to make, as it involves a lot of factors. From your current and future needs, financial considerations, and emotional attachments – it all matters. As one of the best Idaho movers around, Peasley Moving & Storage has helped countless individuals and families relocate to new cities and neighborhoods. And we have seen firsthand the importance of taking the time to research and carefully evaluate different options before making a final decision. So let's dive right into it to help you in making that choice wisely.
Upsizing your home
Upsizing your home means moving to a larger property, typically with more bedrooms, bathrooms, and living space. This can be a great option for families who are outgrowing their current home. Not only that, but it's an excellent choice for those who are looking for more space to entertain guests. Our experienced movers in Kuna ID explain that one of the benefits of upsizing is having more room for every family member, including pets. A larger home means more space for everyone in the family to spread out and have their own personal space. This can be especially beneficial for families with kids. This is because it can provide them with more privacy and independence. If your family is expanding, your space should too.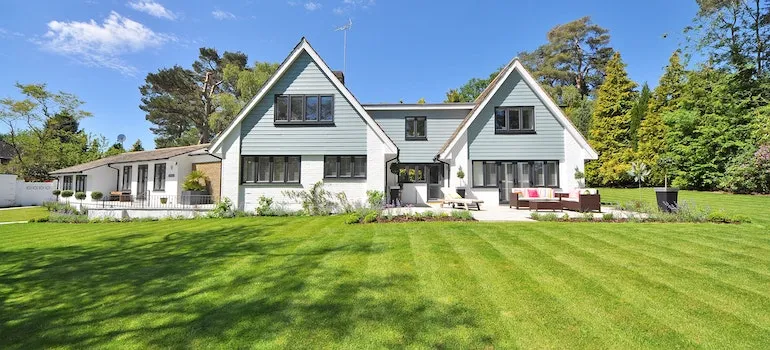 If you are debating whether to upsize or downsize your home, there are some additional benefits to consider. For families without kids, it can be beneficial as having extra space means more room for hobbies and activities. Having a home gym, a home office, or a dedicated craft room is one example of how upsizing your home doesn't have to be only for expanding families. The main benefit of creating more room for your hobbies, offices, or a gym is definitely increased quality of life. Of course, this may not be the option for everyone, but if those things are essential to you, upsizing is the best solution.
Upsizing can also mean adding more value
It is no secret that increasing space or square footage adds value to your property. If you're upsizing to a more expensive property, it can be an opportunity to invest in your future and increase your net worth. However, you don't have to move to a larger home for it to be considered upsizing. Renovating and adding extra rooms in your attic or above the garage can be considered upsizing. In fact, many people opt for adding extra rooms this way simply because it may cost less.
Both renovations and purchasing a larger home come with benefits. On the other hand, if more space for your belongings is what you need, you can find more affordable options, such as storage pods in Boise. While this isn't exactly considered upsizing, decluttering by using storage units can still give you a feel of a clean, minimalist, and larger, upsized home.
What are the downsides of upsizing your home?
However, there are also some downsides to upsizing your home. The biggest downside of upsizing is the cost. Not only will you have to pay more for the larger home, but you'll also have to pay for the cost of moving and any necessary renovations or repairs. What local movers in Caldwell ID noticed as the main regret for people who moved to bigger homes are precisely the costs of upsizing. With a larger home comes more space to maintain. This means more cleaning, more repairs, and more money spent on upkeep. It can be overwhelming to keep up with the maintenance of a larger home, especially if you're not prepared for it.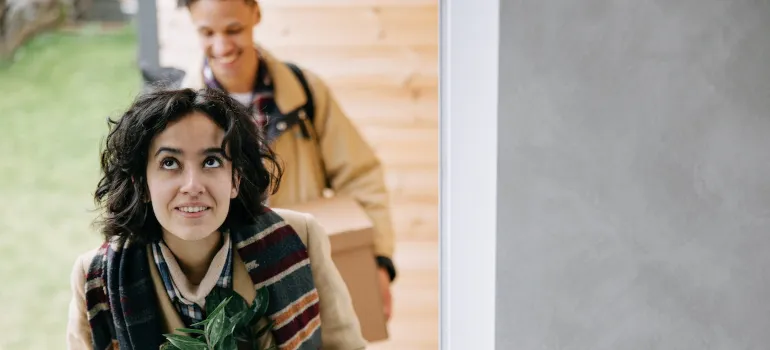 Another thing to consider is property taxes. Property taxes tend to be higher on larger homes, meaning you'll be paying more in taxes each year. With a larger home, you may have more space, but sometimes you may also have less privacy. Large homes tend to have more open floor plans and oversized windows, which can make it challenging to keep things private. And the main disadvantage that comes with upsizing your home – higher energy bills. A larger home comes with more space to heat and cool, which means higher energy bills. Today, especially when the energy supply is uncertain in some parts of the US, that can become a challenge.
What about downsizing your home?
Downsizing your home, on the other hand, means moving to a smaller property, typically with fewer bedrooms, bathrooms, and living space. This can be an excellent option for empty nesters or retirees who no longer need the space of a larger home or for those who are looking to simplify their lives. As many experts from moving companies in Nampa have noticed, the benefits of downsizing are the opposite of the downsides of upsizing your home. So, since the main downside of upsizing are the added cost, those are, in fact, the main benefits of downsizing your home.
However, interstate movers in Boise also add that if you decide to downsize your home, it isn't always the case that you will lower your expenses. If you choose to move to a different state, comparing the cost of living and the real estate market is crucial. After all, we all know that homes in Texas, for example, are much more affordable than in NYC.
So what costs would you be lowering when downsizing your home?
Downsizing your home, as opposed to upsizing it, can mean lower mortgage payments, property taxes, and maintenance costs, which can help free up money for other expenses or retirement savings. A smaller home also means less to take care of, which can be especially beneficial for retirees or those with mobility issues. Downsizing can also provide more freedom and flexibility. Of course, that depends on each case, but it can allow you to travel more or move closer to family and friends.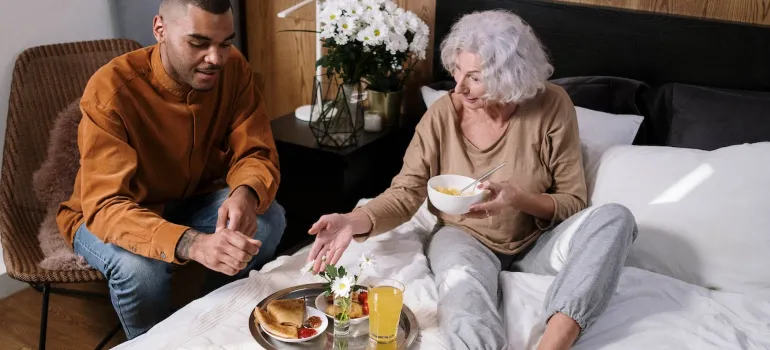 However, there are also some downsides to downsizing your home, as Boise residential movers frequently highlight. One of the biggest cons is the loss of space – a smaller home can mean less room for hobbies and activities, and it can be harder to entertain guests. Additionally, downsizing can also be emotionally difficult, as it can mean letting go of memories and sentimental items.
Choosing the best neighborhood considering your lifestyle and priorities
Before you start looking at specific neighborhoods or cities, it's essential to take a step back and think about what is most important to you in a place to live. Are you looking for a bustling city with plenty of entertainment options? Or do you prefer a quieter, more rural setting? Do you need to be close to a good school for your children? Or do you have a specific type of job that requires proximity to certain amenities? By considering your lifestyle and priorities, you can narrow down your search and focus on areas that are most likely to meet your needs.
Choosing the best neighborhood is essential when deciding on upsizing or downsizing your home. As we said, real estate prices vary from neighborhood to neighborhood, not to mention from city and state. Because of that, choosing the right neighborhood is linked to your decision to upsize or downsizing your home.
Research the cost of living and the job market
Another critical factor to consider when choosing a place to live is the cost of living. This includes things like housing costs, taxes, utilities, and the overall cost of goods and services in the area. Comparing the cost of living in different cities or neighborhoods can help you get a sense of what you can expect to pay and can help you budget accordingly. If you're moving to a new area because of a job opportunity, it's important to consider the local job market and the types of jobs that are available. Researching the job market in different cities or neighborhoods can give you a sense of the types of jobs that are available, the average salary for those jobs, and the overall state of the local economy.
Check out the schools
If you have children, the quality of local schools is likely to be a significant consideration when choosing a place to live. Research the schools in different areas. What you should look at are test scores and graduation rates. Those are the two most important factors. However, you should also look at the availability of programs and extracurricular activities. Make sure you thoroughly research the schools in the area that you are interested in to see if they are a good fit for your child. That way you can decide whether moving to a larger or smaller home is the right decision in the long term.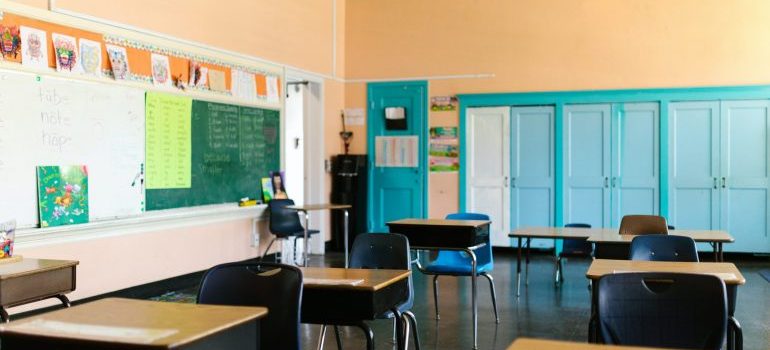 Look at the local amenities, transportation, and crime rates
Another important factor to consider when choosing a place to live is access to local amenities, such as parks, libraries, community centers, and other recreational facilities. Research the local amenities in different areas. Consider what types of activities and services are most important to you and your family. Safety is one of the most important considerations when choosing a place to live. Research the crime rate in different areas. And look at things like the overall crime rate, the rate of violent crime, and the rate of property crime.
If you don't have a car or plan to rely on public transportation,  consider the local transportation options. Research the local bus and train schedules, and consider the availability of bike lanes, sidewalks, and other alternative transportation options. Finally, consider the local culture and community when choosing a place to live. Research the local events, festivals, and community organizations, and consider the overall sense of community and belonging in different areas.
Finding the right movers
One of the most significant considerations when deciding to upsize or downsize your home is the cost of moving. Whether you are moving to a larger or smaller home, the cost of getting moving services in Boise ID, the cost of packing materials, and the cost of any necessary repairs or renovations can add up quickly. It is vital to budget for these expenses and then interview different moving companies to find the right one for you.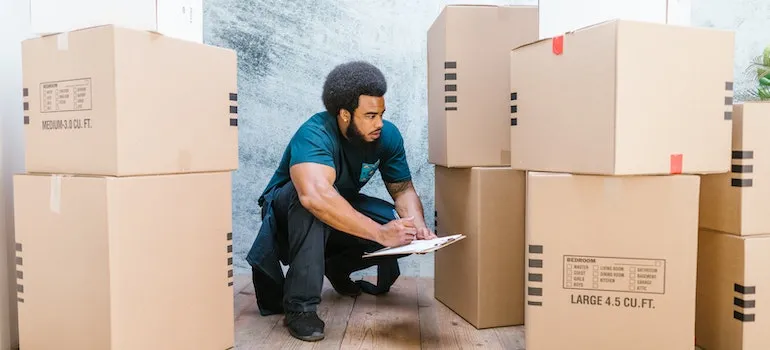 Once you've decided on upsizing or downsizing your home, it's important to find the right movers to help you with the process. To make your move enjoyable, the first thing to do to find the right movers is to read reviews. Read online reviews from previous customers to get a sense of the movers' reputation and customer service.
You can also ask for references from previous customers or even ask someone you know for a recommendation. Don't forget to get quotes from at least three different movers to compare prices and services. Make sure the movers you're considering have the proper licenses. In addition to licenses, the right moving company should have great insurance to protect your belongings during the move.
Have you made your decision?
In conclusion, whether you are upsizing or downsizing your home, it is important to consider all the factors, including financial considerations, lifestyle changes, and personal preferences. Don't think about only the upsides of one option. Consider also the downsides of it as well. By doing so, you can make an informed decision that is best for you and your family. After all, we are sure that only you know what is best for you.

Everyone from the packers to the movers were awesome! They were all very professional and showed up when they were supposed to. would definitely use them again.
Let our team put together a comprehensive moving plan for you. Complete our simple free quote form or contact us at 1-208-375-0961.