Understanding Your Boise Storage Facility Options
Feeling overwhelmed by storage options? It's not uncommon. There are many different types of storage units available in the Boise area, from self-storage to warehouse-sized facilities. It may be hard to pick one if you don't know what exactly is out there. That is why our team at Peasley Moving & Storage is here to help you understand all your Boise storage facility options and when to use each one of them. With just a little bit of information, you too can understand the solutions offered by the storage industry. Allow us to assist you make the best possible choice of storage for your needs.
Breaking down Boise storage facility options
Storage units are a most convenient, space-friendly resource to keep items you currently have no space for. They are meant to improve your daily life at home or work efficiency by making them decluttered and easier to use and enjoy. There are over 1.6 billion square feet of storage units in the US alone. With that much space, you can understand that storage services can vary both in quality and quantity from city to city. And depending on what you're looking to store, the type of facility differs also. Each of these storage solutions has a unique selling point, with characteristic benefits we will go into. Here are a few common Boise storage options to choose from:
Self storage
Commercial Storage
Portable self-storage
Household goods storage
Full-service storage
Self storage units
These are usually small, private units that individuals and businesses rent for short-term or long-term storage of personal items, furniture, or business inventory. These Boise storage facility options offer a range of sizes and are usually accessible 24/7, making it easy to access your belongings whenever you need them. It's like having your own secret hideout – a safe and secure place to keep your belongings.
One of the biggest benefits of self-storage facilities is their flexibility. You can rent a unit for as long or as short a time as you need. This is particularly useful for people transitioning between homes or businesses that are expanding and need extra storage space temporarily. It's like having a storage unit on demand – you can use it whenever you need it.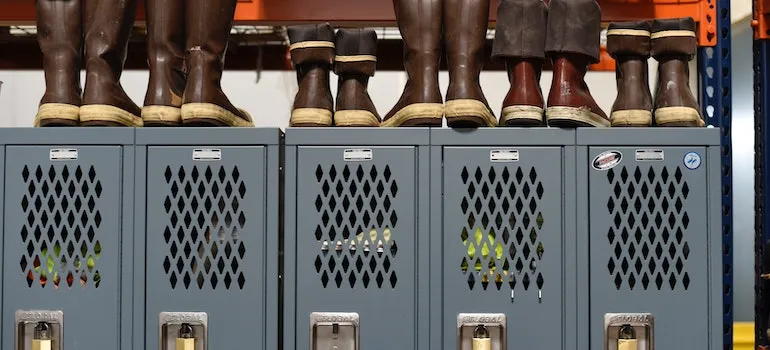 Self-storage facilities are also a great way to declutter your home or office. If you have items you don't need every day, but don't want to get rid of, a storage unit can be the perfect solution. You can store holiday decorations, seasonal clothing, or even old furniture, freeing up your living or working space.
Commercial Storage
Storage units aren't just for homeowners who need somewhere to put extra furniture. Businesses can benefit from commercial storage and warehousing for products and equipment, including store fixtures, offices, restaurants, medical equipment, refrigeration units, and manufacturing supplies.
Commercial storage in Boise has also found frequent use as a sort of archive for all the documents that are still required to be in paper form. The main benefit of using a storage unit for your Boise business is that you avoid expanding at a high cost to accommodate all your needs, work materials, and equipment.
If you want to store sensitive business materials or equipment, when looking for the right commercial storage in Boise, make sure it has all the protections in place. The perfect storage unit should have round-the-clock security and cameras, a fire protection system in place, inventory and pest control. That way, you can ensure you find the best Boise storage facility options for your needs.
Portable self storage in Boise
As the name might suggest, portable self-storage is a storage unit that doesn't have to be in one storage facility. This portable storage in Boise, is big enough to fit everything you need. It can be used for long or short-term storage in Boise or elsewhere. One of the biggest benefits of portable storage facilities is convenience. The unit can be delivered directly to your door, eliminating the need to transport your belongings to a storage facility. This makes it an ideal solution for people who cannot move heavy or bulky items or who prefer the convenience of having the storage unit on their own property.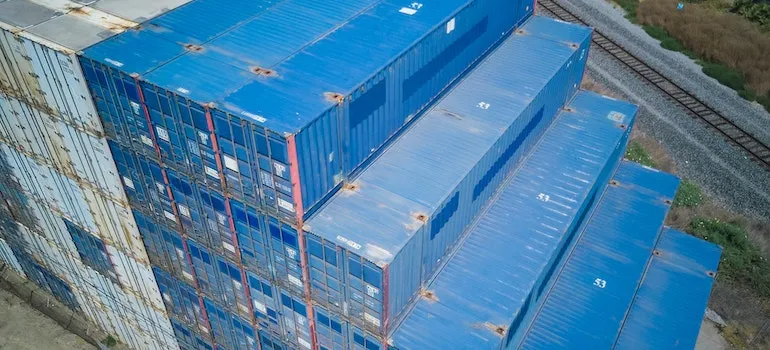 These storage pods are great for residential and commercial purposes in the city of Boise, and their main advantage is that you can ship them anywhere. It's like having your own mini-warehouse in your backyard. They usually come with an advanced security system, special levers, and of course, a lock and key to making sure all your stored items are extra secure.
Household Goods Storage
In the middle of a move or remodel? Household storage is the perfect solution when you might need to clear space. Most household storage facilities offer both short and long-term rentals, allowing you to keep your items safe for as little or as long as you need. Common unit sizes include:
8-by-10 feet – Ideal for small amounts of furniture, as well as some boxes
10-by-10 feet – Best suited for apartment furniture storage, as well as boxes and small items or appliances
10-by- 20 feet – Ideal for a two to three-bedroom home with major appliances and large furniture
10-by-30 feet – Your best option for a three to four-bedroom home with several pieces of large furniture, as well as large appliance
Full-service storage
As you may guess, full-service storage isn't exactly a type of storage facility, but it is a great Boise storage option you shouldn't hesitate requesting a storage quote for. It is a service offered to ensure your comfort when renting out a unit. Tailored to your needs, this type of storage service offers extra services from pick up to drop off to inventory checking systems and even packing and shipping.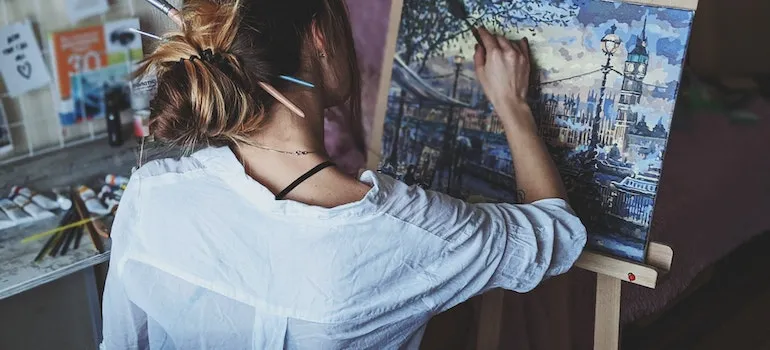 Full-service storage also includes temperature controlled storage in Boise, which is perfect for storing jewelry, artwork or anything of that sort that might be susceptible to fluctuations in temperature or humidity. The climate controlled storage units are kept at a consistent temperature and humidity level, ensuring that your items stay in pristine condition.
Looking for Storage in Boise? Peasley Moving & Storage Has You Covered
Overall, many storage facilities are available to fit every need and budget. Whether you need to store personal items, business inventory, or sensitive products, there is a storage facility that can meet your needs. For over 100 years, Peasley Storage & Transfer has provided Treasure Valley residents and businesses with trusted storage solutions.
Our 50,000-square foot warehouse is temperature-controlled and fully secured. With fire, theft and pest protection, you can rest assured that your household and commercial goods are safe. Whether you need mini self-storage or a full-sized warehouse, contact us today and Peasley will cover all Boise storage facility options you may require.

Everyone from the packers to the movers were awesome! They were all very professional and showed up when they were supposed to. would definitely use them again.
Let our team put together a comprehensive moving plan for you. Complete our simple free quote form or contact us at 1-208-375-0961.