Tutorial for having fun in Meridian ID
Meridian ID is truly a wonderful place with a lot of fun activities. The key to having fun in Meridian ID is to choose whatever you find most fun from the plethora of activities available. If you are considering moving to this place, with the help of one of the moving companies Boise, you are in for a really fun ride, so to say. Regardless of where your interests lie, Meridian has a lot to offer. But some places do stand out among all the rest. In this article, we are going to detail some of our favorite places to have fun in this beautiful city.
Best places to visit and having fun in Meridian ID!
Here is the list of our top picks:
Wahooz Family Fun Zone
Visit Meridian Speedway
Roaring Springs Water Park
The Village at Meridian
Aquarium of Boise
Eagle Island State Park
Zoo Boise
Having fun in Meridian ID with your family – Wahooz Family Fun Zone
First up, there is the Wahooz Family Fun Zone. As its name might indicate, this place offers a lot of fun for the whole family. There are two miniature golf courses and two go-kart tracks where you can test your skills and compete with your family members. And that is just the beginning. If you are more physically inclined, there is the laser tag arena that spans across two stories, where you can battle it out to your heart's content. Then there is the kiddie cove, a personal favorite of movers Meridian ID, where you can have your children play without any danger whatsoever. If your kids are more into video games, there is the arcade that houses more than one hundred different games.
That's not all, there is also a bowling center and a laser maze! When you inevitably get tired from all the fun, you can lay back and order some delicious food from the Club House Grill. There is pizza, salads, burgers, all there for your enjoyment. The best part is that admission to this place is absolutely free! This is a prime place for having fun with your family.
Visit Meridian Speedway
But if you need to get a bit of adrenaline in your life, try the Meridian Speedway. This is a famous racetrack that always has some kind of a race going. These races range from sprint car racing, thunder dog racing, and even some stock car racing as well. Be sure to check out what kind of races are in store before you visit. You may want to do a bit of research on cars, in order to magnify your fun. Stop thinking about Idaho storage solutions for a bit and let your mind be blown by the excitement. These races can really pump you up if you are at least a bit of a fan. Even if you are not, they have the potential to make one out of you!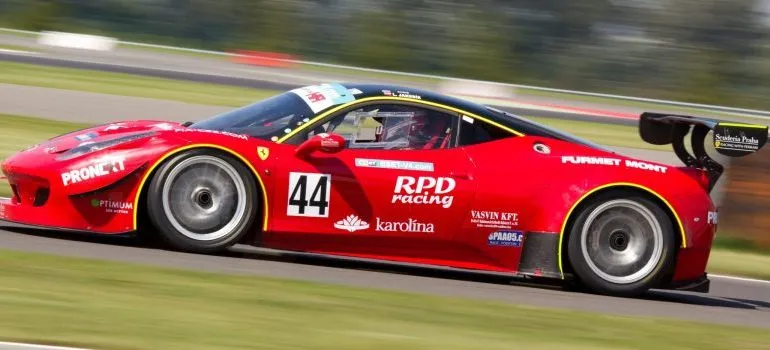 One of the places for having fun with your kids in Meridian ID – Roaring Springs Water Park
Roaring springs water park is right next to the famous Wahooz Family Fun Zone and it has plenty to offer, as well. Everything you might expect from a water park is there. Waterslides, wave pool, a lagoon, children's area, they are all there. Of particular note is the Cliffhanger and Corkscrew cavern, which are rides designed for those of us that need a bit more thrill in our lives. Of course, refreshments and gift shops are readily available for your perusal, too. If you are not yet in Meridian, get your free quote and start planning your relocation. These places are so fun you will be glad you came here. We are even not half done with the list!
The Village at Meridian
This is the perfect place to enjoy all manner of movies, concerts, arcades, and so on. This village has something for everyone, from families to a group of friends seeking to have a good time. You are bound to revisit often, as you simply can't sample everything it has on offer in one go. The Village Cinema is in charge of the movies, there is an ice-skating rink in the winter, plenty of shops and dining places, and so on. Of course, there is also a children's area, where you can leave your kids to enjoy themselves.
Finally, you simply have to see the fountain shows. The choreography with all the lights and music is simply marvelous. Everyone gets to do something fun at the Village!
Aquarium of Boise
For your nautical lovers, there is the Aquarium. There are over 250 species of various animals and marine life combined. There is a ray pool, shark nursery (a personal favorite), and a huge interactive tide pool named Giant Pacific Octopus. You get to touch many of the animals on the tour, which is simply grand. The bird aviary will have you feeding magnificent birds such as rainbow and yellow-breasted Lory's, from the palm of your hand!
Eagle Island State Park
Ah, the great outdoors. If you are into hiking, horseback riding, fishing, or anything similar, nothing can beat Eagle Island State Park. You can rent equipment for various other activities, such as kayaking and canoeing. There are few volleyball courts, as well. In the winter, Snow Hill opens for business, where there is sledding and accompanying winter sports.
All in all, if you have the stamina and the inclination, you can hardly do better than this place. Having fun outdoors is one of the best activities you can do in your life, after all. Well, one of the healthiest anyway.
Zoo Boise
Finally, we have to mention the Zoo Boise. This zoo houses over 300 animals, coming from 100 different species. But there are some special attractions, as well. You can feed the giraffes and sloth bears (supervised and safe, of course) for starters. Then you can feed and pet various animals such as llamas, sheep, and goats. Finally, there is the Conservation Cruise which has you riding a solar-powered boat all around the beautiful lagoon. Give this place some of your time, it more than deserves it. You will have fun there, guaranteed.

Everyone from the packers to the movers were awesome! They were all very professional and showed up when they were supposed to. would definitely use them again.
Let our team put together a comprehensive moving plan for you. Complete our simple free quote form or contact us at 1-208-375-0961.