Top Towns Near Boise for a Lifestyle Change
Once a well-kept secret, Boise's recent surge in popularity has spotlighted its unique blend of urban sophistication and relaxed charm. But as this capital city booms, some of its residents are seeking the quieter allure of neighboring locales with assistance from reputable Idaho moving companies. These towns near Boise offer both a refuge from the urban hustle and unique opportunities for growth, both personal and professional. So, go ahead, see for yourself!
Why Consider Moving Out of Boise?
Over the years, Boise has experienced transformative growth, becoming a top choice for many. However, with this popularity comes a set of challenges:
Boise's Growing Popularity: The city's escalating prominence brings with it increased property rates and a denser population. This influx, while a testament to Boise's allure, has altered the once laid-back feel of the city.
Desire for a Different Pace: The dynamism of Boise, filled with its cafes, art scenes, and bustling streets, is undeniable. Yet for some, the adjacent towns, with their rustic charm and spacious environments, offer a refreshing alternative.
Property Value and Space: As Boise thrives, property values have seen a steep rise. The escalating costs have spurred many to scout for more affordable housing options in towns nearby, where value for money can still be found.
Exploring such reasons, many have booked moving services Boise ID offers and shifted their focus to the neighboring towns. Those towns near Boise promise not only affordability but also a distinct lifestyle.
Town Profiles: Lifestyle Upgrades Near Boise
For those contemplating a move from Boise, several towns in the vicinity of the capital present enticing lifestyle opportunities:
Meridian, ID: Known for its balance of urban growth and suburban tranquility.
Nampa, ID: A town pulsating with community spirit and rich traditions.
Caldwell, ID: A scenic escape into the heart of Idaho's wine country.
Eagle, ID: An embodiment of luxury just a stone's throw from Boise, celebrated for its opulent homes and pristine settings.
Kuna, ID: A harmonious combination of modern-day conveniences and a genuine small-town ambiance.
Star, ID: Renowned for its serene environment, offering both peace and close-knit community activities.
In the following, we will detail the contrasting lifestyles and distinct offerings of each of these towns, drawing comparisons with the bustling life in Boise.
Meridian, ID: A Suburban Oasis with Urban Touches
Located just west of Boise, Meridian presents a harmonious balance between the urban vibrancy of a city and the laid-back vibe of suburbia. As Idaho's third-largest city, its growth over the years has been impressive, yet it has successfully maintained its suburban essence.
Meridian effortlessly captures the best of both worlds. Whereas Boise's downtown bustles with a dynamic energy — its streets lined with trendy coffee shops, boutiques, and art galleries — Meridian offers a quieter alternative. The town boasts spacious parks like the Meridian Settlers Regional Park, where families gather for picnics, sports, and events. While Boise's music and nightlife scene is unrivaled, Meridian provides residents with open spaces and a slower pace, allowing for a breather from the rapid urban rhythm.
Meridian's Key Advantages Over Boise
Family-Friendly Atmosphere: Meridian is often praised for its community-oriented neighborhoods. Areas like Tuscany and Paramount are designed with families in mind, featuring amenities such as community pools, playgrounds, and clubhouses.
Modern Housing Developments: Recent years have seen a surge in new residents arriving with moving companies Meridian offers and, thus, in new housing communities. These offer contemporary designs and facilities, often at a more affordable rate than the rising property prices in Boise's heart.
Expanding Local Businesses: With its growth, Meridian is becoming a commercial hub. The Village at Meridian, for instance, is a testament to this evolution. This shopping and entertainment complex not only provides diverse retail options but also features outdoor spaces for concerts and gatherings.
Educational Institutions: Meridian schools, such as Rocky Mountain High School and Chief Joseph School of the Arts, consistently receive accolades for their educational standards, making the town appealing to families with school-aged children.
While Boise continues to charm many with its cultural and urban offerings, Meridian presents a compelling option for those seeking a mix of urban amenities within a more relaxed, suburban setting.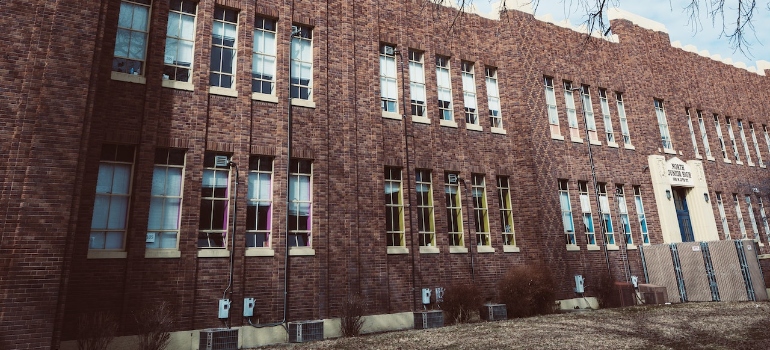 Nampa, ID: Community Spirit and Cultural Charm
A stone's throw southwest of Boise, Nampa stands out as a community that proudly preserves its local traditions while embracing the wave of modernity. It is Idaho's second-largest city, yet its heart remains true to the essence of a close-knit town.
If Boise's skyline symbolizes the rapid urbanization of Idaho, then Nampa's skyline, punctuated by historical buildings and green expanses, signifies a celebration of the past and a commitment to community. Nampa's historic downtown district, with its vintage architecture, contrasts sharply with the sleek modernity of Boise. The streets here are quieter, yet they buzz with cultural events, from art walks to farmer's markets.
Nampa's Key Advantages Over Boise
Strong Sense of Community: The essence of Nampa lies in its community events. The Snake River Stampede, one of the top professional rodeos in the country, exemplifies this. Old and new locals gather in droves, celebrating their heritage and forging community ties.
Affordable Housing Options: The real estate market in Nampa offers attractive opportunities for those seeking more square footage for their buck, especially when compared to Boise's escalating property prices.
Rich Agricultural Heritage: Nampa has deep roots in agriculture, evident in its lush landscapes and farm-to-table dining options. The Nampa Farmers' Market showcases this legacy, offering a range of local produce and artisanal products.
Cultural Events and Local Traditions: The Nampa Civic Center is a beacon for cultural activities, hosting everything from concerts to conventions. Meanwhile, the Warhawk Air Museum offers residents and visitors a glimpse into the past, celebrating the region's aviation history.
Nampa's allure lies not in outshining Boise but in offering a distinctive lifestyle rooted in community and culture. So, who are the people moving here with moving companies Nampa locals recommend? This town emerges as a prime choice for those who appreciate a slower pace of life, rich traditions, and a genuine sense of belonging.
Caldwell, ID: Retreat into Idaho's Wine Country
Nestled in the heart of Canyon County, Caldwell is a refreshing departure from the urban rhythms of Boise. With rolling vineyards and open spaces as its backdrop, Caldwell captures the spirit of Idaho's wine country, offering residents a unique blend of serenity and flavor.
Unlike Boise's urban dynamism, Caldwell exudes an air of leisurely sophistication. Its position along the Sunnyslope Wine Trail makes it a wine enthusiast's dream, presenting a stark contrast to the bustling bars and cafes of Boise. It's one of the rare towns near Boise dotted with wineries and tasting rooms. It is where sipping on a glass of local Cabernet Sauvignon while overlooking vine-covered hills becomes an everyday luxury.
Caldwell's Key Advantages Over Boise
Burgeoning Wine Scene: Caldwell's reputation as a wine destination is growing rapidly. Award-winning wineries like Bitner Vineyards and Huston Vineyards attract both locals and tourists, amplifying Caldwell's status on the wine map.
Historic Charm: The city's downtown district, with its renovated Indian Creek Plaza, hosts events and entertainment all year round. The creek, once covered, now flows openly, serving as the heart of downtown events and activities.
Less Urban Development: The town provides spaces that seem untouched by time. Open fields, agricultural lands, and stretches of natural beauty are more prevalent here than in Boise.
Affordability: Caldwell's real estate market is yet another selling point. Homebuyers can often find larger properties at prices that would be challenging to secure in Boise's current market.
Educational Opportunities: The College of Idaho, located in Caldwell, offers a liberal arts-centered education and has been a cornerstone of the community for over 125 years!
To those who envision their days starting with sunrises over vineyards and ending with sunsets on a serene lake, movers Caldwell ID offers are ready to assist. Caldwell's lifestyle is not about competing with Boise but offering an entirely different (wine-infused) and relaxed lifestyle.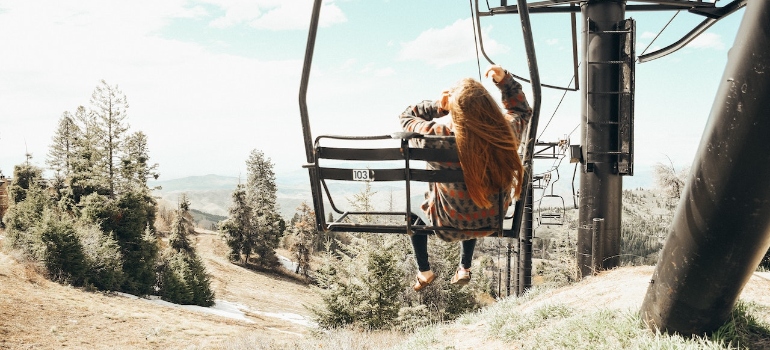 Eagle, ID: Upscale Living Amidst Nature's Beauty
Just to the northwest of Boise lies Eagle, a town that radiates luxury and an appreciation for the finer things in life. Its well-maintained streets, pristine parks, and premium homes reveal a community that values both comfort and style, all while preserving the natural charm of Idaho.
Eagle stands out as an oasis of upscale living. While Boise thrives on its modern urban energy, Eagle leans towards a more opulent lifestyle that doesn't compromise on nature. Its well-planned community layout intertwines with the winding Boise River, ensuring residents enjoy scenic views and opportunities for riverside relaxation.
Eagle's Key Advantages Over Boise
Exclusive Neighborhoods: Eagle offers prestigious communities like Banbury Meadows, Laguna Pointe, and Two Rivers. These areas feature luxurious homes, many of which come with riverfrontage or are situated around serene ponds and meticulously kept landscapes.
Golfing Galore: For golf enthusiasts, Eagle presents world-class courses, including BanBury Golf Course and Eagle Hills Golf Course. These spaces not only cater to sports enthusiasts but also add to the town's aesthetic appeal.
Boutique Shopping Experiences: Downtown Eagle is dotted with high-end boutiques, art galleries, and specialty stores, catering to a clientele with refined tastes transplanting continuously with movers Eagle ID recommends.
Proximity to Outdoor Activities: While Eagle is known for its lavish homes, nature remains at its doorstep. The Eagle Island State Park is a gem for those looking to enjoy swimming, picnicking, and equestrian activities.
Emphasis on Art and Culture: Throughout the year, Eagle hosts events like the Eagle Art Walk and Eagle Food & Wine Festival, showcasing the town's dedication to fostering culture and community bonding.
While Boise is bustling with innovation and growth, Eagle offers a haven where serenity and sophistication coexist. It's a town that speaks to those who desire the best of both worlds: upscale amenities and nature's tranquility.
Kuna, ID: Where Agricultural Roots Meet Modern Growth
A short drive south of Boise, Kuna effortlessly embodies the soul of small-town Idaho while embracing modern development. This balance between its agricultural legacy and the conveniences of contemporary living creates a unique charm, making Kuna an alluring alternative to Boise's city vibe.
While Boise offers the perks of a dynamic urban center, Kuna remains rooted in its farming origins. It is one of the towns near Boise whose landscape is punctuated by sprawling fields and stretches of open land. However, as more people are drawn to Kuna's appeal, it has seen a steady rise in community developments and amenities.
Kuna's Key Advantages Over Boise
Outdoor Attractions: The nearby Snake River Canyon is a natural marvel, offering residents and visitors a plethora of recreational opportunities, from hiking and bird watching to more adventurous activities like zip-lining.
Cozy Community Vibe: Kuna's size ensures close-knit interactions. Local events such as the Kuna Days Festival, with its parades and fireworks, strengthen community bonds and uphold town traditions.
Rich Agricultural Heritage: The town's farmlands contribute fresh produce to local farmers' markets, and many local establishments proudly source their ingredients from nearby farms.
Promising Growth: Kuna's population has seen a consistent uptick, driving further infrastructural development. This growth ensures that while residents enjoy a peaceful lifestyle today, they can also anticipate the perks of increased amenities in the future.
As the capital thrives as Idaho's heartbeat, towns near Boise, like Kuna, offer a rhythmic pause — a blend of calm, community, and contemporary growth. For those seeking help from movers Kuna ID trusts, and a lifestyle that respects both the past and the future, this town presents itself as a compelling choice.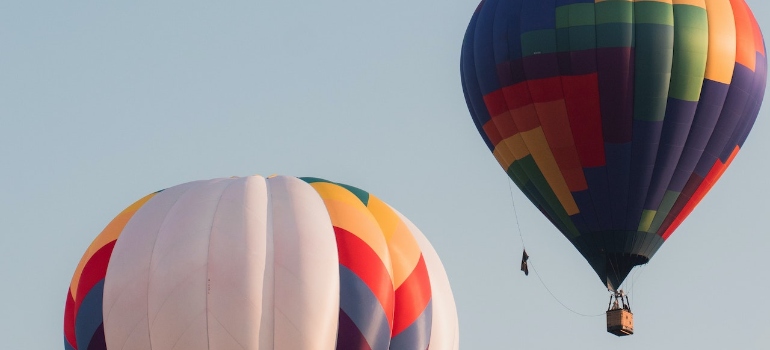 Star, ID: Tranquility and Community Spirit Combined
Situated northwest of Boise, Star maintains its tranquil and intimate ambiance while displaying the hallmarks of a town that understands the needs of its growing population. As Boise continues its urban expansion, Star offers a delightful respite for those looking for a pace that's both relaxed and invigorating.
In contrast to Boise's city buzz, Star remains a haven of serenity. However, the town's slower pace doesn't mean stagnation but rather thoughtful growth that values both community and environment.
Star's Key Advantages Over Boise
Expansive Green Spaces: Star's commitment to preserving nature is evident in its lush parks and recreational areas. Residents can often be found enjoying outdoor activities or simply soaking in the natural beauty that's at their doorstep.
Tight-knit Community Events: Star's community events, like the annual Star Fall Festival, bring residents together in celebration and camaraderie. These events not only offer entertainment but also fortify the bonds that make small-town living so cherished.
Housing and Property: With larger plots often available at prices lower than Boise's, this town offers both residential value and space to those arriving here with movers Star ID offers. Whether it's a modern townhouse or a more expansive property with room for gardening or even livestock, choices abound.
Waterfront Beauty: The Boise River gracefully meanders through Star, providing scenic views and opportunities for fishing, kayaking, and picnicking.
In Star, the charm of small-town living meets the expectations of the modern resident. It stands as a reminder that one doesn't need to be in the heart of a bustling city to experience a fulfilling and enriched life.
Seeking Solace Near Boise
As Boise continues to flourish, nearby towns beckon with their unique offerings and peaceful atmospheres. Each of these towns near Boise, in its own distinct way, presents an appealing alternative to the Idaho capital's energetic pace, not as a departure but as a complement. Those seeking a beneficial lifestyle shift or simply a new environment to call home might find their heart's desire just a short drive away from Boise's bustling center.

Everyone from the packers to the movers were awesome! They were all very professional and showed up when they were supposed to. would definitely use them again.
Let our team put together a comprehensive moving plan for you. Complete our simple free quote form or contact us at 1-208-375-0961.