Tips on Moving During the Holiday Season
The holiday season is all about being with your family and relaxing. Most people do not consider doing anything else at this time. But sometimes your moving needs do not seem to fit with your holiday plans. Sometimes, you are forced to plan on moving during the holiday season. Although it may seem impossible to organize, moving during holidays is possible. What you should know is that you won't be alone through the process. Professionals from Peasley Moving & Storage will still be able to provide you with any form of moving assistance even during the holidays. But how do you prepare for your relocation at this festive time?
What makes moving during the holiday season challenging?
This kind of move should not be too different than your everyday moving process. The trick is to plan and prepare for it well. If possible you should start planning for it a month or two ahead of time. And it would help if you started looking for local movers Boise offers to give you a hand as soon as possible. Remember that your chosen movers will be your biggest ally and help during this relocation time. Their help and expertise will help you even when moving during the holidays and make the process easier and more acceptable. Here are some things to know and tips to follow for your holiday move:
Make a plan and a detailed budget.
Declutter your home before packing.
Get sufficient quality packing supplies.
Pack, clean, and prepare your boxes.
Holidays are a time for some much-needed relaxation and rest. This is not the ideal time for moving, but if you need to, know that you can do it.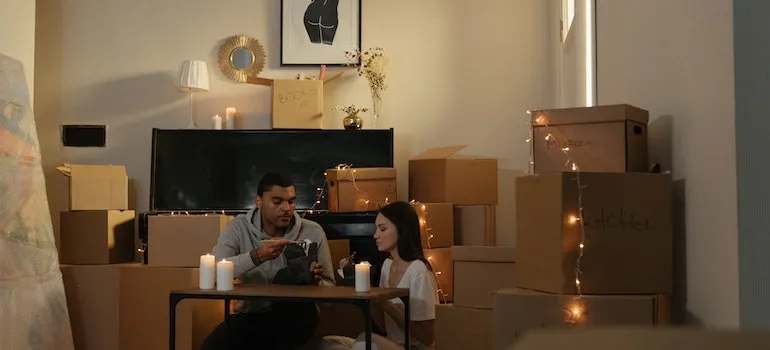 Plan and budget
The plan and budget are the backbones of any move including the move n holiday. The key to its success is planning. It would help if you had a blueprint of your move to complete it without too many problems. So, the first thing is to make a detailed plan of all of the activities. It should list everything that has to be done to complete the move. Based on this list you should also make a schedule of all of these activities listing the precise timeframe for their completion. A schedule like this will allow you to not miss any of the necessary activities. It will also help you keep track of them and complete them one by one efficiently.
Part of this plan is the moving budget. A move can be costly so make sure to make your moving budget as realistic as possible. This usually means you should start with a good moving quote as its base. You should also list all of the expenses that you might have during the move. This should include all of the packing material costs, fuel, hotel rooms if needed as well as contingency costs. Do not forget to count on using the portable storage Boise offers or other storage facilities if needed.
Decluttering
Decluttering is important and is closely tied to your moving budget. This activity allows you to sort out your belongings and get rid of the things you do not need. This is the perfect opportunity t get rid of things you have accumulated but do not use or need. So, sort things out and decide what you are going to give away, sell, donate or throw out. In this way, you will lighten your moving load and make your move easier and cheaper. The less you have to move and pack the cheaper the whole process. Of course, you will decide to keep some things but not move them. In this case, it makes sense to lease a temperature controlled storage in Boise to keep your items safe.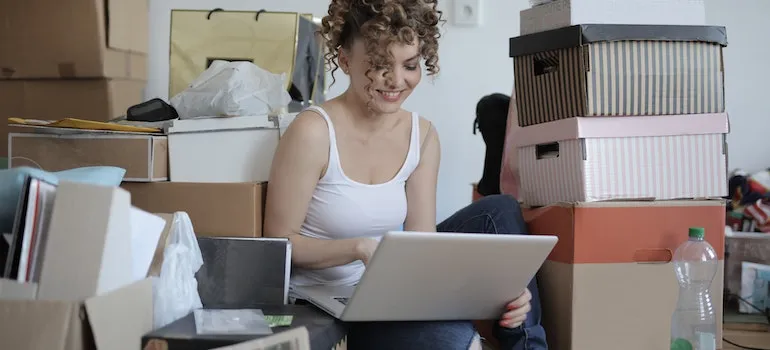 Packing materials
For proper protection of your belongings during the move, you must get the right packing supplies. You must protect your things well for the move. To prevent any damage, you should gather quality supplies. Things like moving boxes, protective bubble and styrofoam sheets, plastic wrap, and duct tape are a must for proper packing. If you're unsure which moving supplies are the best, you can always acquire moving boxes Boise residents recommend and get all of the moving materials you need.
So, keep in mind that you have the option of improvising with make-shift packing supplies and recycled boxes. You can even utilize garbage bags to pack clothes or move your things with their dressers and drawers. However, know that the best protection and security you can have only using sturdy new boxes that you can easily buy.
Pack and move
After you have made all of the necessary preparations, it is time to finalize moving during the holiday season. This means investing some time to pack your belonging for transport. This is a time-consuming process that you still need to do right. Luckily when you completed decluttering you were also left with a categorized and sorted pile of things to pack. This should make the process easy. So, take your time to pack the stuff you are moving in the best possible way for top-notch protection during the move. Also, make sure to precisely label and pack the fragile items so the handling can be done with the utmost safety in mind.
Well, packed things will help your movers during the moving day. Movers will be able to easily manage the loading and unloading of your things. Quality movers will have all of the necessary experience and equipment to handle your move even during the holiday season and snowy weather. In this way, you will ensure the safety of your items as one of the important aspects of the holiday season moving day will be completed safely and securely. Completing this final activity will allow you to relax.
Leave moving to pros and enjoy the holidays
Moving during the holiday season may seem tough to accomplish. Instead of enjoying a bit of rest during holidays, you'd have to tackle packing and moving tasks. However, it does not have to be that bad. If you know what you are doing and who to ask for moving help, you can relocate in no time. This will then leave you free to enjoy at least a bit of the holiday season settling into your new home.

Everyone from the packers to the movers were awesome! They were all very professional and showed up when they were supposed to. would definitely use them again.
Let our team put together a comprehensive moving plan for you. Complete our simple free quote form or contact us at 1-208-375-0961.