Tips for storing your winter wardrobe
With winter time finally coming to an end, it's time to get ready for the warmer days ahead. Spring is just around the corner and it brings with it more enjoyable weather. With this in mind, it's also time to get rid of the bulky winter clothing for now. If you have a large attic or a dry basement, you can count yourself lucky. However, if you don't have these utility spaces at your disposal, it may be a good idea to look for other storage solutions. One of the simplest and safest methods to store your winter wardrobe is to invest in storage services. There are many companies, like Peasley Moving & Storage Boise, which offer high-quality storage options. Let's explore some of the most useful tips for storing your winter wardrobe and look into how storage services can be beneficial.
The perfect time for storing your winter wardrobe
Depending on your location, the cold season may end earlier or later. While the calendar may have shown that spring has arrived, this doesn't need to be true in practice. Some areas experience low temperatures as far as April. This is why it's important to consult with the weather report. Taking into account the climate in your area, you may want to postpone your packing of winter clothing. However, if you are among the luckier ones, you may be stuffing your winter threads away as early as March!
It's all about context and being aware of what you can realistically expect from the season. Once you are good and ready, it's time to look into how to pack your things most efficiently and where to keep them securely.
Exploring storage options for your winter wardrobe
As we mentioned previously, those who have access to attics or basements may seem to have an advantage. Having a place within your home to store things until they are needed again is a huge space saver. Not only that, but you will still be able to get a hold of them in case a need arises at some point. But is it really as simple as that? Let's have a look.
Renting a storage unit is no difficult task and it may be preferable to using a basement for your storage purposes. Storage units Boise has available can often be cherry-picked for your specific needs. There are numerous advantages to renting storage space. From security to specific temperature requirements, and a long list of perks to go along with that. You will have at your disposal the following:
Facilities monitored by video surveillance
Well maintained facilities
Strictly limited access to your belongings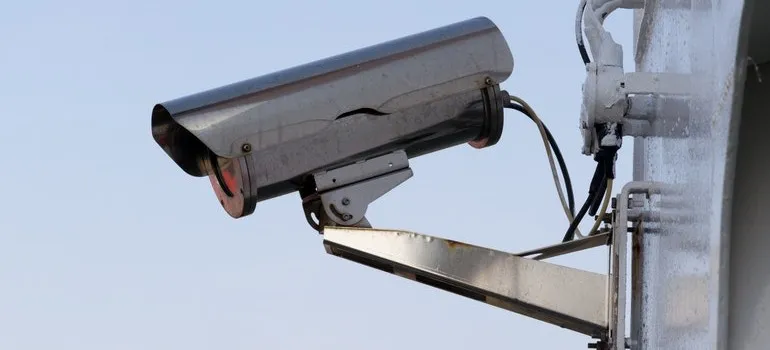 Benefits of storing your winter wardrobe with a storage provider
The list of benefits of choosing to rent storage space for your needs is long. We will have a look at the most important among these. To begin, you will be able to pick the storage conditions specifically for your needs. This means that, in case you have certain items that require special conditions to be stored properly, the storage provider may be able to meet those requirements. With this, you are likely going to be able to provide better conditions for your stored items.
Keeping things in a basement or an attic can be risky. You are not fully in control of the conditions in these rooms. Keeping your unnecessary things in dry and pest-free conditions is also a big one. While you may feel like your basement is a perfectly clean and adequate space, you're most likely wrong. Let's face it – we don't spend a lot of time in the basement. Sooner or later, dirt can accumulate and textiles will pick up a certain smell.
That's not all because we also have to consider the risk of destructive pests. From moths to rats, the risk of your winter clothing being damaged can range from minuscule to high. This risk also rises if you do not pack and protect your winter wardrobe adequately. Of course, this is no issue when you opt for full service storage in Boise which involves a few handy perks.
Full-service storage
Choosing full-service storage means you will have your things kept as safe as possible. Right from the start, your things will be kept in the safest of hands. The storage process begins with a detailed inventory of your stored items. The storage provider documents descriptions and assigns tags to each item, so that you can locate and account for it at any given moment. If you're storing furniture, your items will be wrapped in protective material and handled with utmost care. This is especially handy if you need inventory storage when relocating your office, for example.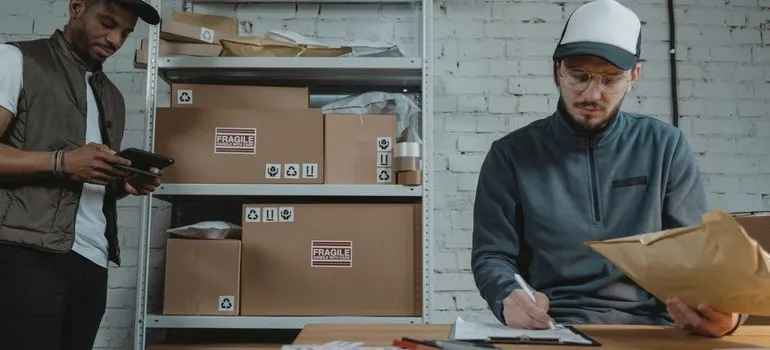 It's also important to mention that using full-service storage solutions, you drastically lower the risk of fire or flood damage. The storage provider monitors the storage units and this greatly decreases the chances of your things being lost in a blaze. What's more, the security surveillance provided will also ensure your items are not going to get stolen or moved. None of this is possible in home conditions, however. This is why you store your winter wardrobe with a storage provider is your best option.
Important steps before storage
There are a few things you should do before having your items packed and stored. These simple steps will help you additionally ensure the safety and longevity of your winter wardrobe.
Make sure all the clothing is clean
Ensure that every item is fully dried and properly folded using the Mari Kondo method
Remove any items from pockets
Use vacuum sealed bags
Organize your clothes in a way that will make it easier for you to sort when unpacking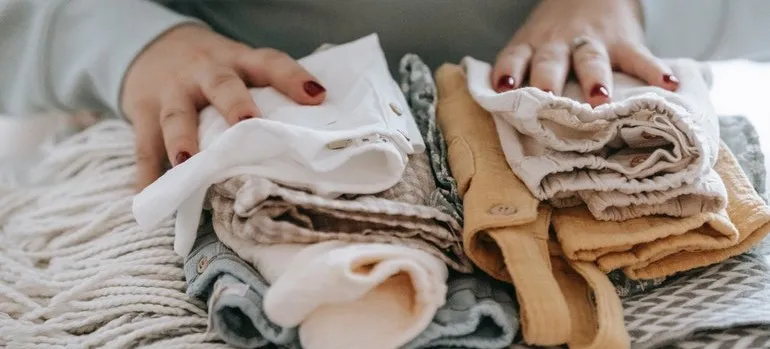 It's clear that storing your winter wardrobe doesn't need to be a chore. With professionals who offer full-service storage solutions, all you have to do is get in touch. Hopefully the advice you found here will come handy when you decide to declutter and store your winter things. Good luck!

Everyone from the packers to the movers were awesome! They were all very professional and showed up when they were supposed to. would definitely use them again.
Let our team put together a comprehensive moving plan for you. Complete our simple free quote form or contact us at 1-208-375-0961.