Tips for storing office furniture and supplies
Having an organized office can be quite difficult at times. This is especially true if you have an inordinate number of office furniture and assorted office supplies. The best option at your disposal is, of course, to rent a storage unit for the purpose. Renting self storage Boise can be extremely efficient and effective, provided you find a solution that is close by or portable. You are looking for practical use, a great location, and an affordable price. Other than that, you might want to know how to organize your office items before you can safely store them in a storage unit. This article is going to teach you how to go about storing office furniture and supplies.
5 tips for storing office furniture and supplies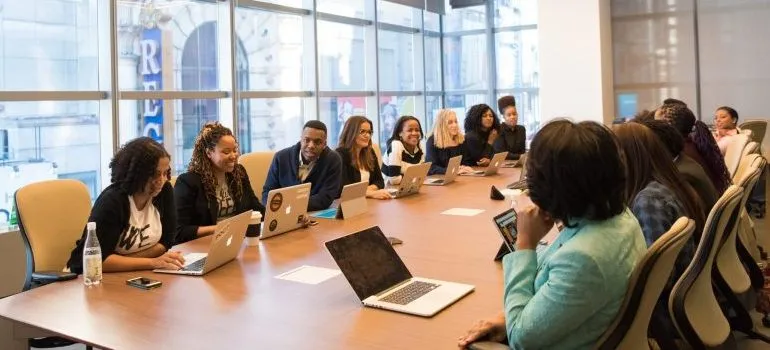 Simply relocating your items to a storage unit is easy. However, if you apply these five tips below, you will have a much easier (and efficient) time.
First of all – declutter!
Create an inventory list
Designate storage space
Label everything
Create a system that works for your business
Choosing a suitable storage unit is also one of the things that you need to keep in mind. You need to decide what type of unit to rent, which will depend on your needs. If you only need inventory storage, without any services, you can focus on the location as your primary factor. But if you need loading/unloading services, or any other storage service, your options might be limited. The best thing to do is to talk to your storage provider, see what they have to offer and whether it works for your business. Luckily, there is no shortage of companies that offer affordable self storage – you will just need to spend some time searching for the right one.
First of all – Declutter!
Once you get "down to it", the first thing you will want to do is declutter your office. This will enable you to rent a smaller unit, and it will optimize your business processes. It is hard to work in a cluttered office, after all, and your employees will be more productive in a "cleaner" environment.
Furthermore, some of the items that are cluttering your office can even be detrimental to your processes. When it comes to furniture pieces, you may want to hire one of the finer moving companies Boise ID to help you with them. While you can definitely manage it on your own, with the help of your employees, hiring movers will bring the least amount of disruption to your business.
The safety of your items will be maximized, as well, as professional movers relocate those items for a living. If you were to entrust heavy furniture to your employees, you simply can't guarantee the safety of both people and items. Besides, all the time your staff will be carrying items around is time that they will not be working on making more money for your office.
Create an inventory list when storing office furniture and supplies
But before you send any item into the storage unit, you will want to write it down in an inventory list. Knowing what your assets are is very important, whether they are in the office proper, or within a storage unit. It can save you numerous trips to the unit, as you will be able to see firsthand whether you have an item or not.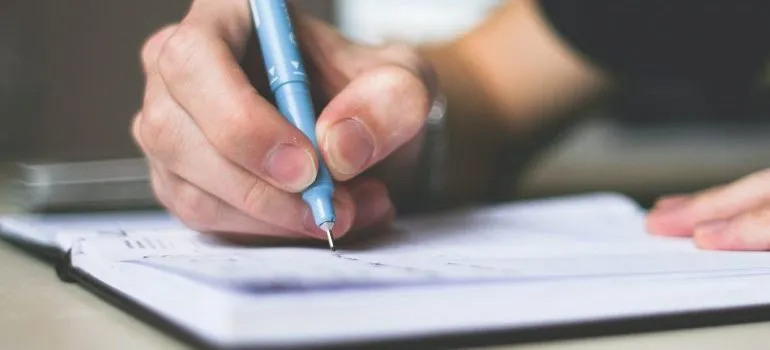 While you may believe that you have all the items neatly memorized, the truth is that your memory might fade over time. Unless you are gifted with an eidetic memory, an inventory list is in order. Your Boise local movers will provide you with an inventory list of their own, as they need to mark what goes into the storage unit. But they might not be as detailed as you want them to be.
You may want to know the exact contents of each box, not only "assorted" office supplies.
Designate storage space
Even if you are using a storage unit, it may be beneficial to designate storage space within your office. Try to utilize the walls to their full potential, by investing in wall-mounted shelves. You can also simply designate a corner for storage purposes. However, it is best if you can create several spaces to use for storage purposes. Otherwise, you may be looking at a huge pile of items.
Purchase additional file cabinets and invest in some office dividers if you want to have an easier time. Ideally, every storage "pocket" will have a clear purpose to it. Create one for office supplies, one for paperwork, and one for miscellaneous items. Of course, if you only have one such space to allocate to storage, try to divide it into sections. That way, you will always know exactly where your office items. Storing office furniture and supplies will become easy.
Label everything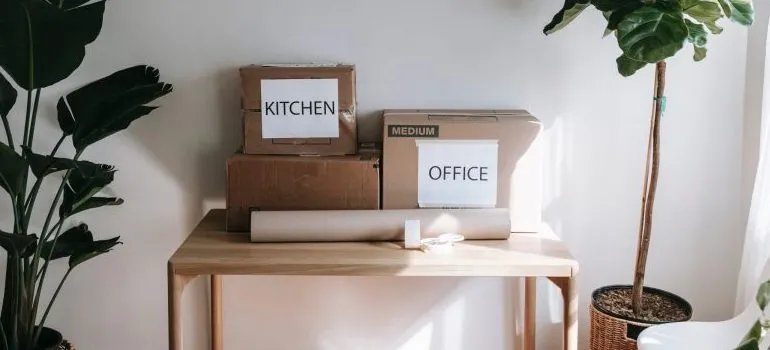 Another great tip is to label each box of items clearly and concisely. Large lettering is best, of course, but make sure to include a list of items within each box. While the inventory list serves much the same purpose, the fact of the matter is that sometimes things get shuffled around. By having the boxes clearly labeled, you will avoid any confusion. A color-coded system usually works best but feel free to experiment. A number system is also great and can be combined with a color-coded one to great effect. 
Create a system that works for your business
Speaking of systems, every office has a way of doing things that is unique to it. Talk with your staff, see how and when they use office supplies, and when are the most common times they do. That way, you can figure out whether storing your items in-house is preferable to storing them remotely. If you need to open a box of clippers once each month, in a specific range of days, you can work around that. The important thing is that you take into account how your office works and breathes before you make any final decisions. That way, storing office furniture and supplies will become easy.

Everyone from the packers to the movers were awesome! They were all very professional and showed up when they were supposed to. would definitely use them again.
Let our team put together a comprehensive moving plan for you. Complete our simple free quote form or contact us at 1-208-375-0961.