Tips for storing a mattress in Boise properly
Propper bedding has a direct impact on our health, and how well we get to rest. Therefore, a good mattress is a valuable possession. It takes time to find the right one, and when you do, it can cost a lot. Hence, if you're planning on storing a mattress, it's worth learning the dos and don'ts, to give your investment the care it deserves. Keeping a mattress inside a storage unit for a prolonged time can cause irreversible damages unless you take the right steps in doing so. Regardless of whether you need quality moving services Boise ID or just safe and clean storage for the safekeeping of your mattress, you can count on Peasley Moving & Storage to provide it for you. Besides, today our experts will share their best tips on how to properly store your mattress, and keep it in its best shape for the years to come.
Considerations for storing a mattress
Whether you're moving, remodeling your home, or got a new futon, keeping a good mattress is always a wise decision. Mattresses are costly investments, and they are large pieces requiring ample space for safekeeping. The good news is that you can place your mattress in storage for a long time, as long as you take all necessary precautions to ensure it stays in good condition.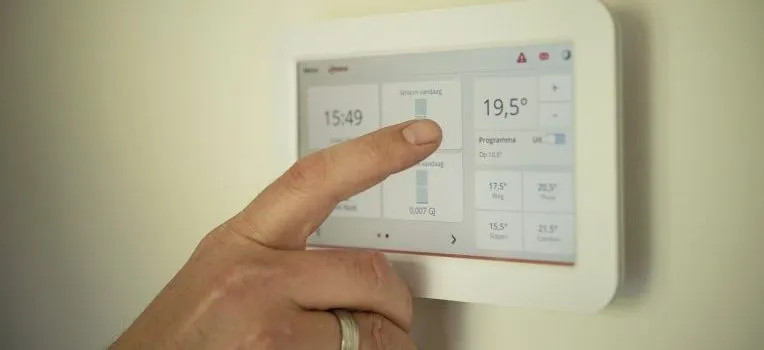 Therefore, research your Idaho storage solutions first thing. It's of utmost importance to pay attention to the cleanliness and hygienic conditions of the place before depositing a mattress. You'd like the storage unit to be well ventilated and with an ample supply of fresh air. Thus, the best solution is to secure temperature-controlled storage solutions. This is to ensure that dampness and moisture wouldn't cause damages to your valuable bedding. In a climate-controlled unit, your mattress will be safe from growing mold and fungus as well. So, once you find safe and clean storage, here's how to proceed with placing your mattress in it.
Ensure your mattress is clean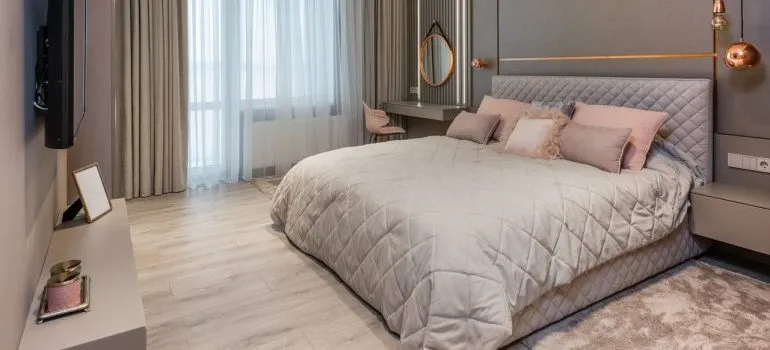 Now that you know the exact location for stowing your mattress, give your local Boise movers a call to arrange the easy transfer of your item. With the logistics part sorted out, you're ready to roll up your sleeves and give your mattress a good clean. This is an essential step to ensure your precious bed piece remains fresh and free of bacteria, no matter if you're storing it for one week or an entire year. There are many ways to clean a mattress, and one of them is using the same upholstery cleaner you do on your couch or armchair. For your convenience, here's a brief and comprehensive step-by-step guide on how to clean your bed piece before storing it:
Stripp off all bedding and box springs first
Use mild detergent or upholstery cleaner to spot clean eventual stains
Powder some baking soda over your mattress and leave it for a while. This will help absorb odors before storing a mattress, so you'll have it fresh and clean next time you need to use it.
Vacuum the mattress using an upholstery attachment and make sure you hoover the baking soda.
Let your mattress dry well and air it out, before proceeding with the packing part.
Packing your mattress for storage
As mentioned above, climate-controlled storage is ideal for the keeping of a mattress. However, you still need to do your due diligence and ensure that your futon is properly packed to remain in good shape while set aside. Consider purchasing quality packing supplies Boise for optimal care and protection. It's best to get a specialized mattress bag to pack your futon for storage. However, light breathable plastic materials will also do a good job in keeping your mattress protected from moisture and mold. If you intend to use plastic wraps, here's how to nail the packing part right:
Have your floor clean before spreading the plastic wrap over it.
Ask someone to give you hand, and lift and place the mattress on the plastic sheet.
Fold the plastic wrap over the mattress with diligence, and not too tight, to prevent disfigurements.
Secure the plastic wrapping with quality packing tape.
Make sure there aren't holes and tears in the plastic, and you're all set for storing a mattress safely.
Transporting your mattress to storage
So far, if you're following the above instructions, you'll ensure your mattress is properly prepared to be set aside. But there is a risk of throwing all your thus far efforts in water if you're careless about the way you transport it to the safekeeping facility. While it's viable to move your mattress by yourself it's better yet to ask your local movers in Boise for help. Securing your mattress on top of your car is likely to cause irreversible damages and disfigurements, so it's a no-no. Moreover, you should never roll a mattress either, as this will invalidate the potential warranty, and it's sure to disfigure it. You'll need a closed moving truck or another covered vehicle with ample space for transport.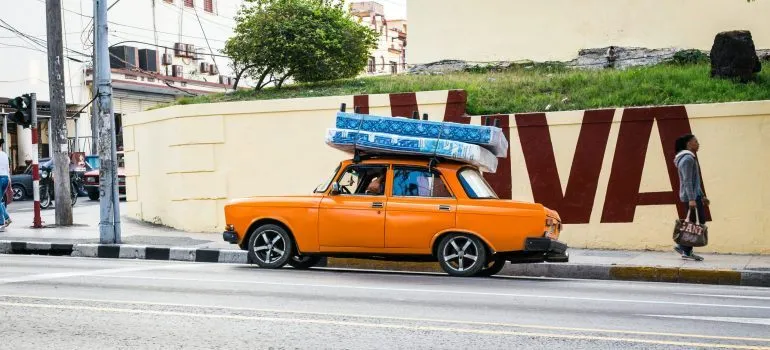 Unless a pro moving team is at your assistance, ensure you have at least two more people to help you load your mattress to the vehicle. Besides, at this point, you can place your mattress on its side, if this solves the space issue. But, avoid by all means having other items placed on top of it. This is sure to damage it, no matter how short the distance of the trip might be. And with this of the way, you're ready to for depositing a mattress part like a pro.
Storing a mattress in your Boise storage unit
A good mattress will serve you well between 10 to 15 years. It's might be a costly investment, but it's worth the while. Therefore, proper care on your part is essential to benefit from this important item. And with your mattress neatly cleaned, wrapped, and transported to the facility, here's what to consider when storing it:
Store a mattress laying it flat on the ground. You may come across sources advising you to keep it on its side to save space. However, this will displace the fillings inside, and your mattress won't offer the same back and joint support, especially after a prolonged time in this position.
Don't place anything on top of the mattress. This is quite self-explanatory. Even light objects are likely to cause damages to the springs and wear of the exterior. If space is your concern, place the mattress on top of other flat objects, instead of rolling it on the side or keeping it beneath anything else.
The ideal temperature for your mattress is between 64 to 66F. Also, make a point to check up on your mattress regularly while in storage. Open the plastic seal to air it out every now and then, so it remains fresh. Also, check for lumps and unevenness that may create over time. If you spot any of these, find the cause, and fix it timely.
In summary, follow our expert tips on storing a mattress, and ensure you keep it in its best shape for many years. Prioritize quality packing materials, climate-controlled storage, and safe transport, for the best outcome. Good luck.

Everyone from the packers to the movers were awesome! They were all very professional and showed up when they were supposed to. would definitely use them again.
Let our team put together a comprehensive moving plan for you. Complete our simple free quote form or contact us at 1-208-375-0961.