Tips for packing antique items for transport
The items you're moving often hold incredible value, either monetary, emotional, or both. They are what gives your place a familiar warmth and makes it truly feel like home. Therefore, ensuring their safety comes as a top priority, whether you're moving locally or across the country. But, when it comes to antiques, they raise the bar even higher. Aside from being valuable, they're often fragile, too. As such, choosing proper and safe methods plays an even more significant role when packing antique items for transport. So, here are some tips to help you ensure maximum safety for your most cherished possessions.
Tip #1: Movers are an invaluable asset when packing antique items for transport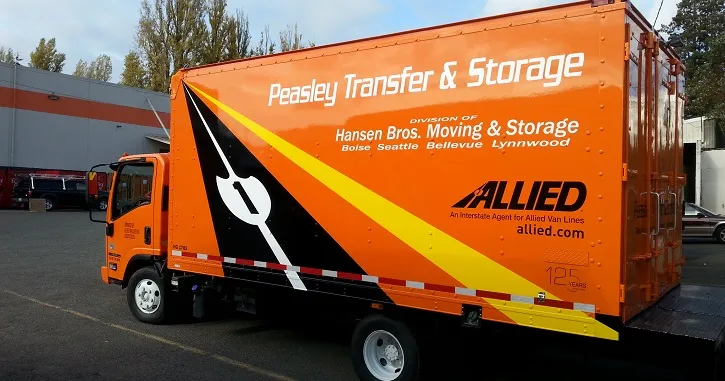 Skills, knowledge, and experience play the most significant role when packing antique items for transport. However, acquiring said traits is difficult for someone who doesn't do it every day. At least, not at a level needed for this grand, yet delicate, task. Therefore, relying on professionals comes as the best option. Moving services Boise ID moving companies offer often include expert packing. So, take advantage of them. Yes, they do cost a pretty penny – but not as much as you may think. And, aside from ensuring utmost safety for your antiques, they also save your time, energy, and nerves. A win-win situation, no matter how you look at it.
Tip #2: Use quality packing materials only
It's no secret that moving, as a whole, can get quite expensive. Therefore, you may try to find ways to cut the costs left and right. And, you should – expect when it comes to packing antique items for transport. This is one task you can't afford to skimp on. Used boxes and alternative packing materials can save you a few bucks. However, they do not offer a fraction of protection as do quality packing supplies Boise moving companies provide. Just remember the old saying: "everything you save on packing, you'll spend later on repairs." And, when it comes to repairing antiques, prices can reach exorbitant amounts. That is if there's even the possibility to repair them. So, it's better not to risk it.
Tip #3: Take inventory
If you're shipping your antiques via freight or moving company, it pays to have an extra layer of security. Now, professionals are conscientious when handling your items, no doubt about that. Even so, accidents can happen, through no fault of theirs or yours. Therefore, having an inventory, that notes the state of your item, can be of immense help if something bad happens. For the best effect, you should add photos to the inventory list, as they'll act as proof on the off chance you have to file a claim.
Tip #4: Clean your antiques before shipping
Before you even get to packing antique items for transport, be sure to thoroughly clean them. Moving is not a gentle process, to say the least. Your items will shift and move, albeit slightly. And, if there's residual dust or debris, it can damage them.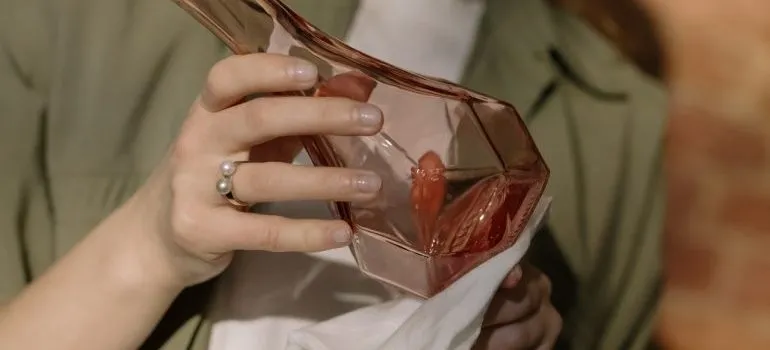 That said, do not use cleaning products immediately before packing. Wrapping will seal the item and that excess moisture will have no place to go. Needless to say, wood, paint, or paper do not play well with humidity. Therefore, your best bet is to use a simple soft and dry microfiber cloth to remove dust and debris.
Tip #5: Use adequate packing methods for different items
Every item follows the general rules of packing:
Secure the moving parts;
Wrap the item in the protective layer(s);
Prepare the container by adding padding;
Secure the item inside the container so it can't move;
Seal and label the container.
This course of action will work, even for the most demanding items. However, specifics differ ever so slightly. Yet, it's that small difference that makes or breaks the safety. Therefore, it's imperative to research proper packing methods for each item type, whether you're shipping them to your new home or using Idaho storage solutions for an extended period. So, let's go a bit in-depth on every step.
#1: Securing the moving parts
This mostly goes for furniture with drawers or doors. However, the same applies to any item with moving parts. Here, you have two options:
Dissassemble the item. This is the best option. It allows for easier and safer packing and handling of the items. Just make sure not to lose small parts, like screws and handles;
Use wrapping to secure the moving parts. However, do not use plastic wrap (stretch or bubble) as the first layer of protection. Instead, opt for moving blankets, that you'll secure in place with tape, ropes, or straps. Then, you can proceed to wrap the items.
#2: Protective layers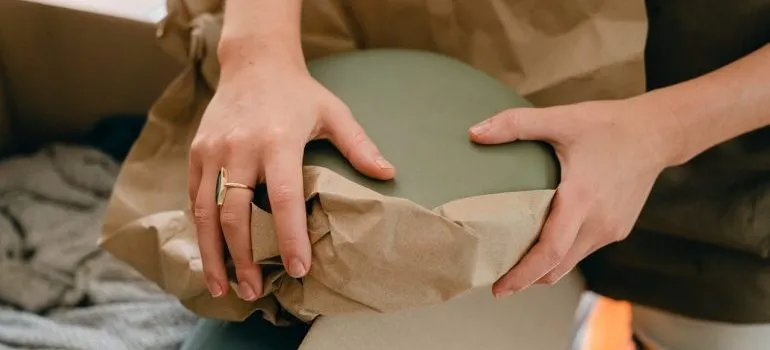 Every item needs several protective layers to ensure its safety. These materials range from brown and glassine paper, to stretch and bubble wrap. Combining them ensures the greatest safety for your items. In general, the more protection – the better. But, don't go overboard. There is such thing as "too much safety" and it's, actually, counterproductive. So, stick with three or four layers.
#3 and #4: Padding the container
Whether you're using moving boxes or wooden crates, it's imperative for the item to:
Have ample cushioning on each side, and;
Not have any wiggle room.
Packing peanuts, bubble wrap, and crumpled brown paper are all excellent options here. Also, for this, you can use crumpled newsprint, but only when you've wrapped and prepped the items properly.
#5: Sealing and labeling
Once you add enough padding on the sides, you can fill the rest of the container with padding. Check to see if the item has any wiggle room. Once it's completely immobile, you can proceed to seal the container.
Labeling is something you should never ignore. It is, in a way, an extra layer of protection. It relays the necessary info on how to handle it to a person carrying it. So, take your time, and label the top and at least two sides of a container.
Bonus tip – Take it slow
There's no place for rushing and recklessness when packing antique items for transport. Yes, time is always short when moving and, as such, dictates haste. But, rushing leads to errors, and errors lead to damage to your precious antiques. So, take it slow and easy, remain vigilant, and you will pack your antiques in the best way.

Everyone from the packers to the movers were awesome! They were all very professional and showed up when they were supposed to. would definitely use them again.
Let our team put together a comprehensive moving plan for you. Complete our simple free quote form or contact us at 1-208-375-0961.