Tips for moving into assisted living
Moving into assisted living can be very difficult for most people. The transition usually comes with emotional turmoil, as well as necessary changes to one's life. It is, undoubtedly, one of the biggest adjustments a senior can make. However, with a few tips and one of the top movers Star ID has to offer, it need not be that difficult. In this article, we are going to share some of the things you can do to make the initial transition easier, as well as make the most out of your new situation.
8 tips for moving into assisted living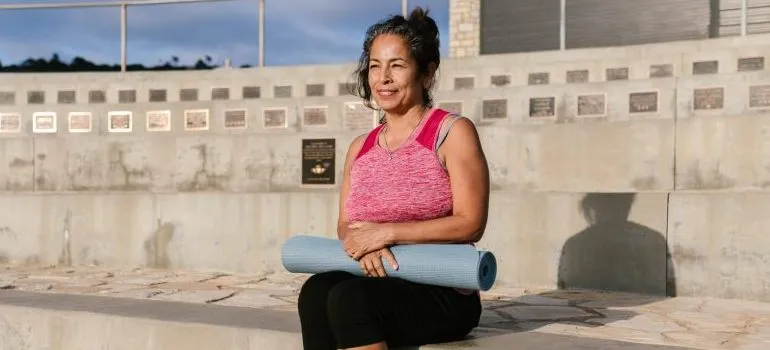 The important thing to note is that adaptation and preparation take time. Therefore, you will want to start with your preparations as soon as you know that the relocation is going to happen. Here's what we suggest that you spend your time on:
Choosing the right community
Doing some cost-analysis
Minding what you pack
Allowing some time for emotions to settle in
Involving yourself in a few activities and events
Dining with others
Utilizing the available fitness opportunities
Staying in touch with the "outside world"
Furthermore, you may want to make things a little easier for you by arranging for a storage unit near your new location. Most assisted living communities will allow you to only bring a select few items, after all. By renting one of the storage pods Boise has on offer, you will have much greater flexibility when it comes to your belongings. Having access to most of your stuff can make the transition a lot easier, too. Once you figure out whether you will need a storage unit or not, it is time to research the available assisted living communities.
Selecting the right community
Every community is different. Most of the time, you will have a choice of several communities and it is important that you choose the one you're most comfortable with. Take some time to get to know the social environment, available amenities, dining locations, etc. This is the first thing that you will want to do, as you don't want to rush the decision.
However, there might be times when you don't really have an option of deliberating for too long. In this case, try to at least visit the community and talk to its leadership, staff, and some of the other residents before you hire one of the Idaho moving companies. That will provide you with at least some information on where you might be going. Observe how clean the facilities are, whether the staff is friendly and, above all, if the residents are content. 
If you are ever in doubt, always trust your intuition. It has served you well throughout your life and it serves you well still.
Cost-analysis
Next up, you will want to have a full understanding of the various associated costs. Some communities offer all-inclusive pricing, with a monthly fee that covers everything. However, most offer various pricing levels, with benefits depending on the amount you pay each month. What you need to do is to figure out whether your chosen community has anything that costs extra. Usually, these are the things that you are going to need at some point. If they do, and they market themselves as an all-inclusive community, you might want to stay clear of them. 
The packing process of moving into assisted living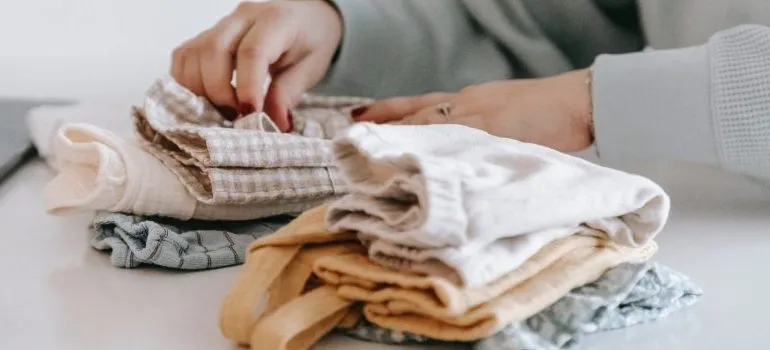 When it comes to the packing process, you may want to ask your community whether they provide packing services for the occasion. If not, you can always have your movers provide you with a free quote and see if that works for you. If you end up needing to pack on your own, you will want to start with the essentials first. The first packing priority will be medications, clothing, bedding, toiletries, and even some small furniture. Of course, it all depends on what you are able to bring into your new community.
Emotional adaptation
No matter how prepared you might think you are for the transition, there are usually lingering fears and apprehensions that might pop into your mind. The fact of the matter is that no one is truly ready for this kind of transition and those feelings are quite normal. Surround yourself with other people and opinions, whether they be loved ones, friends, or even knowledgeable strangers on the internet. The most important thing is to be patient and to understand that this is a process. Once you get over it, you will be ready to enroll in:
Events and activities
Perhaps the greatest advantage of staying in an assisted living community is that they offer excellent social programming. There will be all sorts of events and activities that you can join, and you will want to take advantage of some of them. Some of the communities are very active in the city of Boise, for example, and they organize amazing events that include people outside the community as well. Attending these events early on is an excellent way of getting to know some of the other residents and learning more about your new surroundings. You will soon realize which events hold more of your attention and which you can freely skip.
Dining with others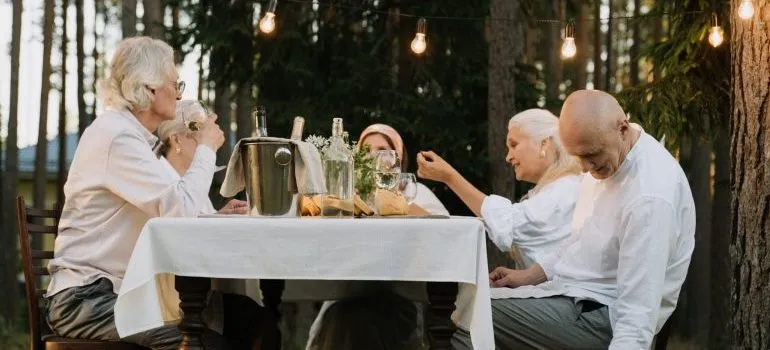 Tying to the whole social programming, you may want to take advantage of the shared dining hall. Bonding over a meal is humanity's staple for making new connections, after all. Don't reserve yourself only for the residents, invite some of the staff to dine with you, as well. Some of them may even become great friends.
Utilize the available fitness opportunities when moving into assisted living
For seniors, maintaining a level of physical activity is very important. That is why you may want to use the available fitness amenities to their full potential. You don't need to be on a rigorous training schedule, of course, but you do want to stay active and keep your mind sharp.
Staying in touch with the "outside world"
Lastly, moving into assisted living is not the end of your "normal" life. Far from it. You will still have the freedom to go about your normal business. Your community may even provide you with transportation or ride-sharing services.

Everyone from the packers to the movers were awesome! They were all very professional and showed up when they were supposed to. would definitely use them again.
Let our team put together a comprehensive moving plan for you. Complete our simple free quote form or contact us at 1-208-375-0961.