Tips for finding professional movers on short notice
Life can be unpredictable. While this may mean that plenty of positive surprises await, short-notice moves rarely are one of those. Timely preparation is vital for optimizing the results of a move. And even with ample time on your hand, relocations are stressful. So, what can you do when a last-minute move sneaks in? One thing is for sure, you'll be able to pull it through only with the help of seasoned movers Boise.  Alas, finding professional movers on short notice isn't the easiest part of it all. Peasley Moving & Storage is here to help, primarily to help you in your last-minute moving endeavors, but we are also here to help you find movers no matter where you might be. The following short read will reveal all you need to know about finding the right pros that will eliminate the stress and worries of your emergency move.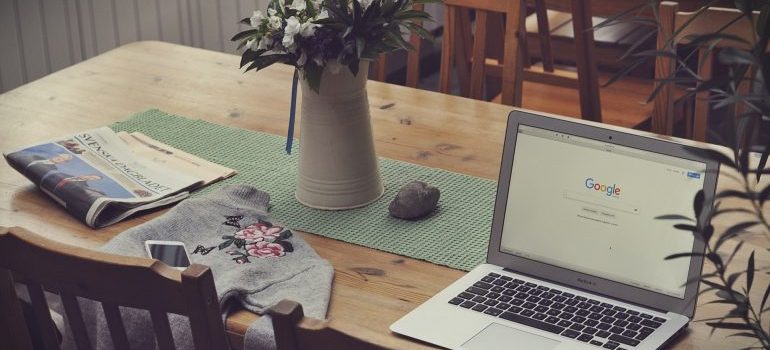 Finding professional movers on short notice
Although preparing a move with time to spare is the ideal case scenario, this isn't always possible. If you figure that you need to pull your residential moving within days, and even within weeks, the first important thing is to not push the panic button. Finding pro movers last minute may be a challenge, but nevertheless, it's possible. The following tips will help you handle the situation with ease, and prevent your relocation project from turning into a mess.
Check credibility
Storage options
A checklist
People move on short notice for various reasons. As important a life event as moving is, we don't always have control over choosing the right time. Anyway, remember to remain calm, and put a streamlined system in place to see your relocation through with no major issues on the way. Of course, a good mover is your best bet to get to your new place safely and with minimal hassle. So, here's how to go about finding professional local movers Boise within a short time frame.
Look into reputable movers
For each move, finding a reliable mover is the first and the most important part of the project. Pros that are trained to handle your possessions will do so in the safest and quickest way possible. This is even more important when you're moving on short notice.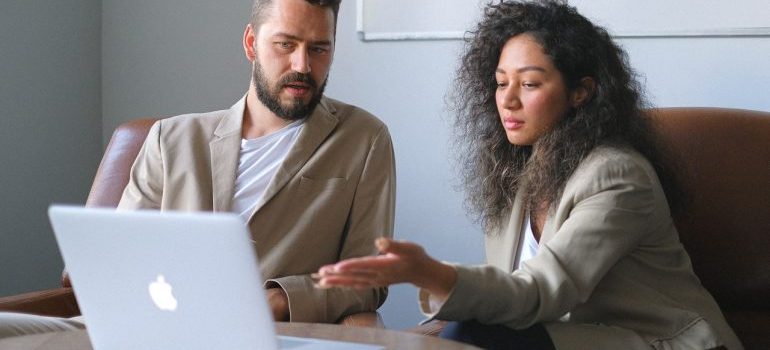 The task of finding professional movers on short notice can easily make you feel overwhelmed. However, if you know what to look for, you'll be able to slash anxiety levels in the root. When shopping for a mover last minute, the internet is your best friend. Make a point to consider only those companies that have a great online presence, as this is reliable evidence that the mover practices truthful advertising.
Here are some tips on where to begin looking for professional last-minute movers:
Ask for recommendations from family and friends. Perhaps you know someone that has moved recently. Or, your loved ones know someone that did. Either way, this way you'll get a first-hand reference and save time looking any further.
Search the internet. With so many movers present online, it may be difficult to pick the right one. But luckily, you'll be somewhat able to determine the level of the company's professionalism based on the overall quality of their website and how much they invest into a good presentation. Finding professional movers on short notice is certainly possible if you invest your time in thorough research on the internet.
Customer reviews matter. Of course, not all reviews are genuine. However, as we said before, a reputable mover will be present online. You'll be able to easily find referrals and feedback from previous customers.
Check the credibility and avoid scams
While you're moving, you're in a vulnerable state. This makes you easy prey for dishonest movers. That's why it's of utmost importance to ensure the legitimacy of the mover before hiring them. Moving on short notice is stressful. However, prioritize protecting yourself first, and you'll surely endure much less stress. A legitimate mover will have a website with plenty of information on it. They'll offer a variety of services, from temperature-controlled storage Boise to corporate relocations and anything in between. Besides, check for the following points to assert the credibility of your mover before hiring them:
If the mover is licensed and insured
Check their physical address
Call them and determine the level of professionalism and customer service they offer
Moving is a costly endeavor. Naturally, you'd like to save some money if you can. But, do not fall into the trap of unusually low rates, as these are a telltale sign of a scam mover or unprofessional side hassle that will cause numerous damages to your items. Finding quality movers on short notice is worth the while, as you'll later save yourself from having to deal with numerous replacement and repair costs.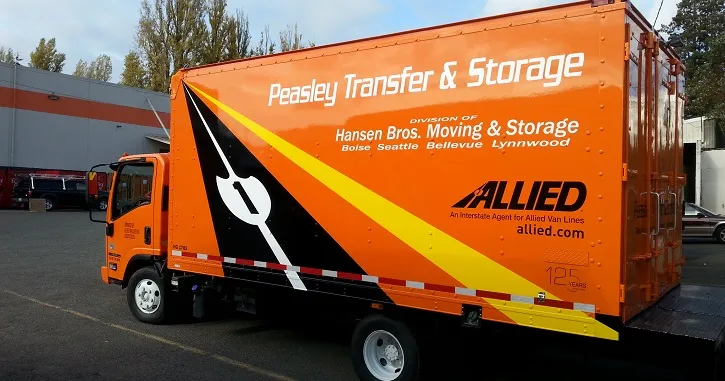 Before you make the final call and enlist a mover, watch out for the following red flags, in addition to the aforementioned:
A mover requires you to pay upfront or requests a substantial deposit
You can't contact them in a straightforward manner
The company doesn't provide you with a bill of lading
Sort out your storage solutions at the earliest
Finding professional movers expeditiously will be a breeze if you follow our pro tips above. Now that you know what to focus on and what to beware of, you'll be able to find a reliable mover that will move you safely and swiftly. But, don't forget to secure your storage solution as well. Moving often requires a safe space for keeping things, and a move on short notice leaves you insufficient time to deal with all of your valued possessions as you should. Thus, talk to your mover, and make good use of storage pods Boise. Portable storage is sure to simplify your last-minute move and make it a whole lot easier. Having sorted this, and having a pro moving team to rely upon are two factors that are sure to secure your swift and untroubled transfer.
Finding professional movers on short notice with an effective checklist
Thorough organization and mindful approach precede each successfully completed project. If you're short with time, prioritize the important things, and don't get tangled in the details. Finding professional movers last minute means you should enlist the most proficient team you can possibly find. Take note of the above tips, and create a checklist to help you save valuable time and nerves when shopping for the right mover on short notice. This is a foolproof strategy to complete this important task with the best possible outcome.
Remember that Peasley Moving & Storage is always here for you in your time of need. Contact our team today or fill out the form on our website to get a free moving estimate for your last-minute relocation!

Everyone from the packers to the movers were awesome! They were all very professional and showed up when they were supposed to. would definitely use them again.
Let our team put together a comprehensive moving plan for you. Complete our simple free quote form or contact us at 1-208-375-0961.