The upsides of a minimalist office layout
An office is a place of business. Efficiency is the ultimate priority. When you enter your office, you should feel ready and focused. There are many different opinions on how to make your office functional whilst keeping it stylish. With many different options available, it's sometimes difficult to make the right choice. There are going to be dilemmas and concerns, and this is perfectly natural. Recently, minimalism has been on the rise in the world of both residential and commercial interior design. Hence, many businesses, big and small, are giving their offices fresh, minimalist makeovers. This usually involves having to get rid of, or put away, plenty of inventory and furniture. Luckily, there are professional and reliable moving and storage service providers, such as Peasley Moving & Storage Boise. So, what are the upsides of a minimalist office layout, and why is minimalism so popular? Read on and find out!
What is a minimalist office design?
The idea of minimalism came about as a modern response to traditional interior design options. Directly opposing the ideas of elaborate and lavish decoration, minimalism puts efficiency first. Therefore, in a room with a minimalist interior design, you will most likely be finding geometrically shaped furniture with a two-color combination. The purpose of minimalistic design in office spaces is to create a mood of professionalism, freedom, and purpose with few distractions. Once you enter a room that has been arranged in accordance with minimalist principles, you should be able to understand the function of everything you see. The idea of aesthetics in minimalism comes from utility, simplicity, and a sensation of cleanliness. This is why many businesses of all sizes have employed office movers Boise has on standby and completely redesigned their work environments.
A minimalist office layout boosts productivity
There are many upsides to a minimalist office layout. One of the upsides is a very significant boost in employee efficiency. The reason for this increase in productivity is tidiness. When a room is cluttered and teeming with colors and shapes, it overloads the brain with stimuli. Even though we may not consciously be aware of it, our brains pick up data about our surroundings and process it. Put simply; this forces our minds to consciously be focused on one task – our work, but also on everything else around us. With so much information flooding our senses and our "central processing unit," it's difficult to give our best. It is also believed that cluttered, dark spaces are linked to anxiety, so maintaining a minimalist approach to your office spaces may improve long-term employee health and be a big positive in the long run.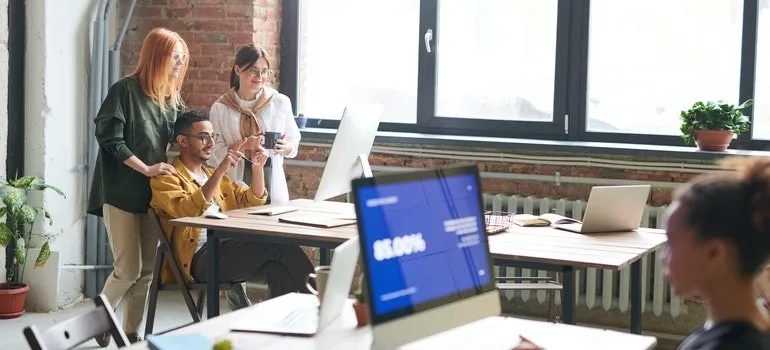 Minimalism gets rid of all the pesky distractions by keeping the office space clutter-free and open. Using light, structure, and monochromatic color schemes, a minimalist office provides a better working environment.  If you're unsure about what to do with all the clutter and nicknacks, consider inventory storage. There may be items and furniture pieces you want to keep for the future. Having a safe place to store these things can come in handy.
Create a stronger employee community
One of the undeniable upsides of a minimalist office layout is definitely the freedom of movement and direct communication between employees. The age of the cubicle is over. No more sitting enclosed in a couple of square feet, surrounded by walls, feeling completely isolated from your team. Offices are now shifting en-masse towards open-plan spaces, where employees feel more connected. Writing e-mails and communicating by phone is not only slower but also feels more formal. Having the ability to directly communicate is a great benefit to the employees and the overall sense of community. Brainstorming and the daily back-and-forth between employees is much easier and quicker with an open floor plan. What's more, when there is room to move and plenty of air and light, it stimulates creativity. This is very important for companies in the creative industries, where employees need to come up with fresh ideas and solutions daily.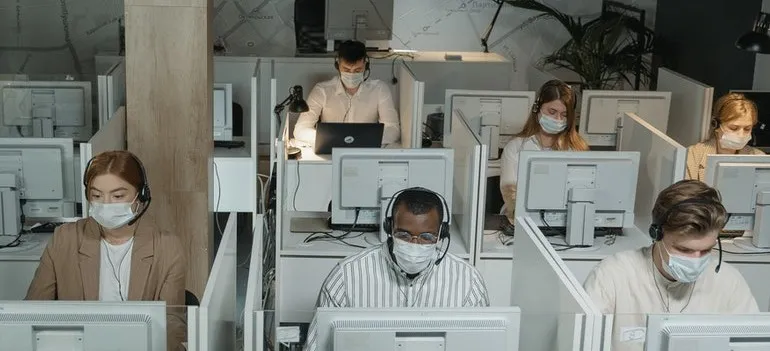 Create a more attractive working environment for new talent
When it comes to creating and running an efficient workforce, the person in charge must be able to adapt to new trends. As time passes, new trends arise. This is true for business as much as fashion, music, pop culture, etc. As a result, new generations of talent have different preferences when it comes to their ideal workplace. The person in charge of hiring must cater to the evolving mentality of the potential workforce. The young and aspiring professionals of today are interested in work environments that stand out in some way. Additionally, they want to feel comfortable in their workplace. This would ideally mean that they can somehow connect the personal and professional aspects of their lives. Hence, a minimalist office layout will provide all of the above. Plenty of space to move around, the ability to be heard, and direct collaboration with their peers.
More space to develop and grow your business
One of the upsides of a minimalist office layout is all the extra space you will be able to utilize. Minimalism is all about using the available space as efficiently as possible. Since the dawn of the personal computer, businesses have shifted towards digital documentation. Getting rid of filing cabinets, drawers, and other storage for papers is a great way to create more space. You may have piles of documents you no longer need to keep around but want to preserve just in case. If this is the case, it may be a smart decision to look for a storage unit. The storage units Boise has available for these purposes are perfectly fit for any and all of your storage requirements. With more room available, you can:
Hire more professionals
Invest in an employee rec-room
Purchase additional inventory
Provide the current employees with extra space, if necessary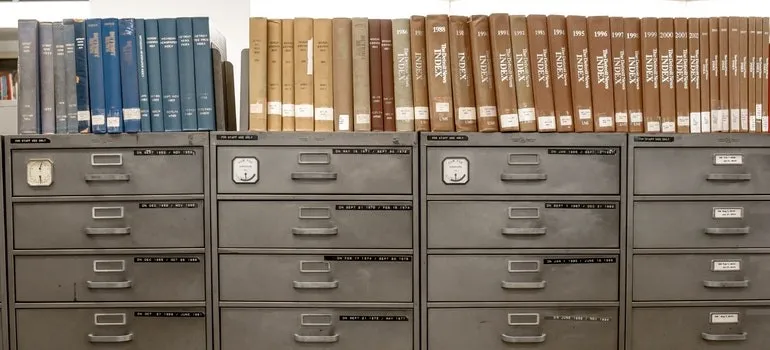 The upsides of a minimalist office layout – the conclusion
There are undoubtedly many upsides of a minimalist office layout. From productivity to morale and boosting the potential of your business, the benefits keep piling on. Luckily, minimalist interior design options do not need to be expensive. Look into some minimalist solutions and breathe new life into your business. The sky is the limit!

Everyone from the packers to the movers were awesome! They were all very professional and showed up when they were supposed to. would definitely use them again.
Let our team put together a comprehensive moving plan for you. Complete our simple free quote form or contact us at 1-208-375-0961.