The Do's and Don'ts of Storing Items in a Storage Unit
In our fast-paced and crowded world, the role of storage units has become more crucial than ever. As we juggle our belongings, finding efficient ways to store them becomes a necessity. In this article, we'll discuss the practical aspects of storing items in a storage unit. Being professional storage experts and movers Boise recommends, we know that understanding why proper storage matters and the do's and don'ts of storing items in a storage unit is key. Whether you are trying to store items of material value or perhaps those items carry with them sentimental value, it's imperative you do it properly. With an increasingly mobile society and a tendency to accumulate personal and valuable items, this guide is designed to help you navigate through the intricacies of efficient and safe storage.
Why Storing Items in a Storage Unit Matters
When we think of storage, we often overlook the significance of proper storage practices, focusing more on just fitting everything in. However, proper storage is more than a neatly arranged unit; it's a way to ensure your possessions are well-preserved, protected, and easily accessible. Imagine needing an important document and having to search through numerous unorganized boxes to find it. Or, consider the disappointment of discovering your precious vintage guitar damaged due to moisture.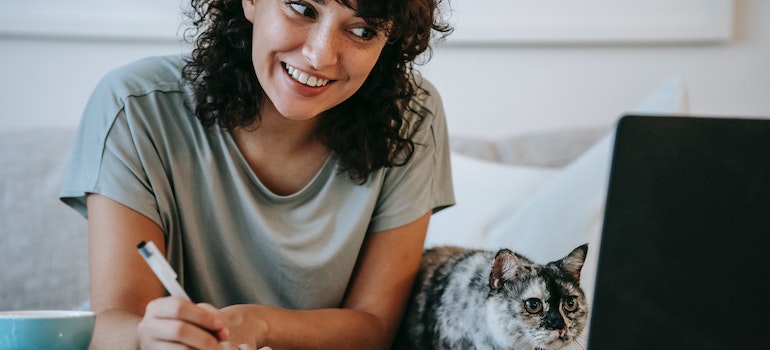 Items in storage units are often of significant financial value – furniture, appliances, business stock, or even vehicles. Beyond monetary worth, they often have sentimental value – family heirlooms, keepsakes, or personal mementos that are irreplaceable. Reliable temperature controlled storage Boise offers keeps an environment that protects these items from temperature fluctuations, preventing damage to sensitive materials.
When we take a moment to appreciate the potential damage or loss that could result from improper storage practices, the importance of a well-planned and executed storage strategy becomes clear. It saves us time, money, and emotional distress in the long run, making it an essential part of our lives.
General Principles of Safe Storage
Organization starts long before any other do's and don'ts of storing items in a storage unit. It begins with taking inventory of all items, categorizing them based on size, fragility, or frequency of use. Then, sketch out a plan for your storage unit. This approach minimizes the probability of items being lost or damaged due to poor arrangement. For instance, imagine you have a collection of rare books.
The proper organization would involve first packing them correctly in sturdy boxes, then placing them in an area of the unit not susceptible to dampness. This systematic approach ensures that each item is stored under the best possible conditions, reducing the risk of damage. It also makes locating items easier when you need them, saving you the frustration of rummaging through piles of boxes.
In the realm of commercial storage, regular maintenance is an equally significant aspect. Maintaining a storage unit involves frequent checks for any signs of issues, such as moisture buildup, pest invasions, or a breach in security. These checks are important as early detection of these problems allows for prompt action, preventing damage to your stored items. For example, suppose during a regular check of your storage unit, you notice signs of a rodent problem. Early detection allows you to address the issue before any serious damage occurs to your belongings.
The Do's of Storing Items in a Storage Unit
With a basic understanding of why proper storage matters and the general principles behind it, let's delve into the specific strategies that contribute to successful storage. Packing is the first line of defense for your items. Investing in high-quality materials such as sturdy boxes, plastic bins, bubble wrap, and packing paper can significantly reduce the risk of damage during transport and storage. Consider using customized boxes for fragile or valuable items.
The next thing is labeling your boxes with a summary of their contents can significantly simplify the process of finding items when you need them. But don't just stick to simple labels like 'books' or 'kitchen items.' Be more specific with labels such as 'novels' or 'cooking utensils.' This detail will save you from opening multiple boxes when searching for specific items.
For certain items, the temperature within the unit is just as important as the packing materials. This is where temperature-controlled storage units shine. They protect items susceptible to extreme temperature changes, such as wooden furniture, musical instruments, and sensitive documents. Ensuring the ongoing safety of your items is just as important as their initial packing and placement.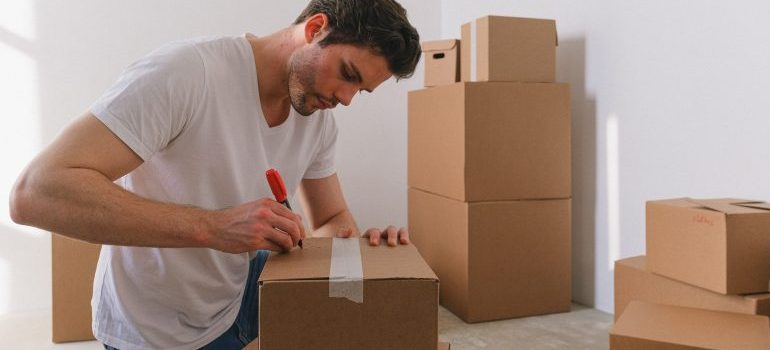 Regular checks can identify potential issues, like leaks or pests, before they cause significant damage. It's especially beneficial for high-value items. Consider working with a professional like interstate movers Boise who can guide you on the best procedures for your items. Implementing these strategies in your storage process can ensure the well-being of your items, providing peace of mind and ease of access when you need them.
The Don'ts of Storing Items in a Storage Unit
Along with the do's, it's equally important to understand the don'ts. These missteps can jeopardize the safety and integrity of your belongings, making them crucial to avoid. Don't store prohibited items such as:
flammable or explosive materials,
perishable food,
live animals,
stolen goods.
Packing is not a task to rush through. Hastily packing items without proper protection can lead to damage during transport or storage. For instance, fragile items like glassware or electronics need to be wrapped individually and placed carefully in sturdy boxes with sufficient padding. Rushing through this process could lead to cracks, scratches, or more serious damage.
Even the cleanest storage units aren't immune to pests. Small rodents or insects can cause significant damage to your items, especially textiles or paper goods. To protect against this, consider using pest-resistant materials for packing, such as plastic containers. It's also a good idea to regularly check your unit for signs of pest activity and, if found, take immediate action.
Don't Overlook Security
While our primary focus has been on how to pack and organize your items, it's crucial not to overlook another vital aspect of storage – security. Choosing a storage facility with robust security measures is paramount. Reliable storage providers often equip their facilities with 24/7 surveillance cameras, high perimeter walls, security lighting, and secure gates with unique access codes. Some even offer individual unit alarms for added peace of mind. This way, you are assured that your items are in a secure environment, safe from unauthorized access.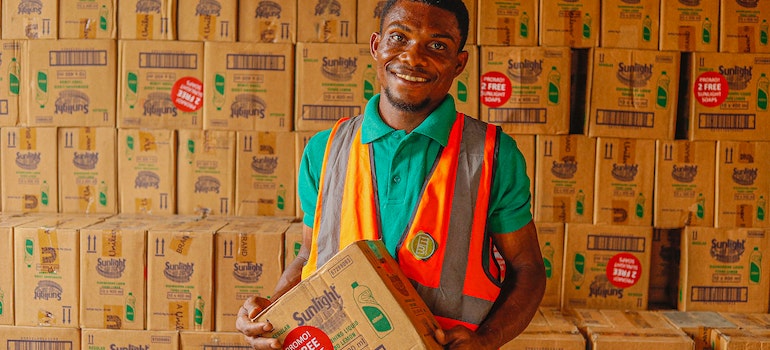 Equally crucial to the security of your storage unit is its accessibility. This principle refers not just to the layout within your unit but also to the facility itself. Ideally, the facility should offer easy access, enabling you to reach your unit without much hassle. Within the unit, ensure that your arrangement allows for easy reach of all items. This might mean leaving a pathway through the unit or carefully considering the placement of each box.
As long-term storage often implies that your items will be out of sight, the facility's security and accessibility should never be out of mind. If you are looking to work with long distance movers Boise has to offer, these factors must be considered carefully for a worry-free storage experience during the long haul move.
Tips for Maximizing Space in Your Storage Unit
Having covered the do's and don'ts, we now focus on an aspect of storage that everyone wrestles with – space utilization. Proper utilization of your storage unit's space is both an art and a science. When we talk about space, we often think in two dimensions: length and width. However, when it comes to storage, thinking in three dimensions can unlock a significant amount of additional space.
Make use of the height of your unit by stacking boxes and other items. Just ensure that the stacking is stable and doesn't risk toppling over. To facilitate vertical storage and improve accessibility, consider using shelving units. Shelves allow you to stack items high without the risk of boxes crushing under the weight. It also makes accessing items stored in the middle of the stack easier.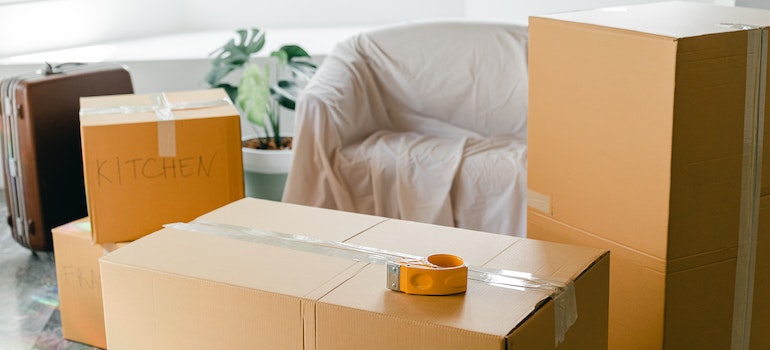 The strategic arrangement is the next thing to learn. This involves placing larger, heavier items at the back and bottom of your unit, with smaller, lighter items in front and on top. It not only ensures stability when stacking but also improves access to commonly used items. Remember to use appropriate packing materials like moving boxes Boise which are designed to protect your items while also making stacking easier and more secure. So, employ these strategies, and make the most of your available space. Consequently, you will get the most bang for your buck without compromising the safety and accessibility of your items.
The Do's and Don'ts of Storing Items in a Storage Unit Over Time
Storage isn't a static concept; it's a dynamic process that evolves along with your lifestyle and needs. As time passes, you may find that the items you're storing have changed or increased in number. Accordingly, your storage approach should adapt to cater to these changes. For instance, as you accumulate more items, the available space within your storage unit might shrink. This calls for a reassessment of how you're utilizing the space.
If the floor area is getting cluttered, it might be time to take advantage of vertical space. Introduce more shelving units or stackable storage boxes to maximize the height of the unit. If you are running out of storage space, one of the solutions could be found in portable storage. In essence, the necessary number of portable storage Boise containers is delivered to your door, combining quality storage with your comfort.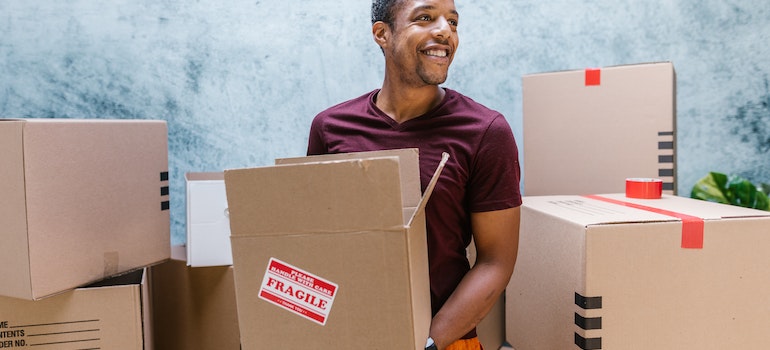 Additionally, the nature of the items you store can change over time. You may find yourself storing more temperature-sensitive items, like electronics or certain types of artwork. In essence, successful storage management involves ongoing assessment and adaptation. Don't let your strategies become stagnant. Instead, stay responsive to changes, and be ready to tweak your approach whenever necessary to maintain an organized, accessible, and safe storage environment.
You Can Ensure That Your Items are in Safe Hands
Storage, when properly executed, goes beyond mere functionality. It ensures the longevity and accessibility of your items while providing peace of mind. Mastering the do's and don'ts of storing items is integral to this process.  In summary, always plan and organize your storage. Prioritize quality packing materials, and take time to label boxes clearly.
Consider the benefits of a temperature-controlled environment, especially for delicate items, and establish a regular maintenance routine. Consider partnering with professionals for efficient and safe handling of your belongings. Avoid common pitfalls such as storing prohibited items or rushing through the packing process. Never overlook pest control measures, and always prioritize security in your storage choice. Accessibility of your items should be high on your list, ensuring that you can reach your belongings when needed. While all these measures significantly reduce the risk of damage or loss, having storage insurance provides an additional safety net.
Understanding the do's and don'ts of storing items in a storage unit is a balance of careful planning and continuous maintenance. The key is to consider every aspect, from packing to accessibility, to ensure that your items are not just stored but preserved. The care you invest in today will pay dividends in the form of well-preserved items ready for use when you need them. The art of storage, indeed, lies in these do's and don'ts.

Everyone from the packers to the movers were awesome! They were all very professional and showed up when they were supposed to. would definitely use them again.
Let our team put together a comprehensive moving plan for you. Complete our simple free quote form or contact us at 1-208-375-0961.