The benefits of hiring a local moving business
Moving is a difficult task that can cause a lot of stress. Transferring all of your moving responsibilities to professionals can help you relieve stress. However, most people have a genuine problem when it comes to selecting a moving company. A seemingly minor error in selecting a good mover can cause your move to fail spectacularly. People frequently choose who are not local. They believe that large moving companies are the best at handling all aspects of moving. The reality, on the other hand, speaks a very different language. There are numerous advantages to hiring a skilled and highly rated local mover, such as Peasley Moving & Storage. Why would you go above and beyond to find a mover, when you have it in your area? Read more to find out what are the benefits of hiring a local moving business.
The first benefit of hiring a local moving business is that you can say goodbye to planning
One of the primary advantages of hiring local movers over long-distance movers is planning. While we always recommend that people plan ahead of time when moving, hiring local movers gives you more freedom. You don't have to spend a lot of time planning your move because you have a mover nearby. Moreover, you don't have to rent a truck, purchase boxes, and packing materials, and do other important tasks that local movers do. Instead, you can use this time to do things you like. Local movers will quickly deal with any unexpected problems that may happen on a moving day and give you many moving tips. On the other hand, if your mover is situated in a distant area, solving problems need more time and organization. Do you know those situations that you haven't planned? Well, your local movers have your back.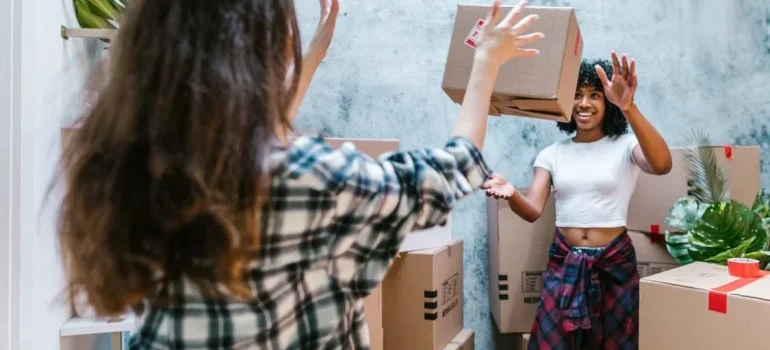 The local moving business will provide an accurate estimate of your costs
To obtain an accurate estimate of all of your moving costs, your local mover will suggest visiting the site. If you choose a large moving company, you may not be able to get an on-site visit and estimate. The final result may be very disappointing for you because there may be a significant difference when you get your costs in the end. On the other hand, choosing one of the top-rated movers Caldwell ID can be advantageous in order to obtain the on-site visit facility. Local moving companies usually send an experienced executive to physically inspect everything. This will help you get an accurate estimate of your costs, and avoid unexpected charges. People mostly fear moving because they think it might be pricey. However, your local moving business will make sure everything is transparent before they issue the final bill.
The local mover knows the area pretty well
The golden rule in moving is always to choose the mover that can handle the location properly. If you are moving locally, choosing a reputable local mover is important for carrying out your relocation successfully. The majority of the time, movers base their estimates on distance, time, and requirements. The real issue arises if the large moving companies do not have a branch in your area. As a result, there is a lower chance that this company will have enough traction on the road. Furthermore, they can demand a large sum simply based on your location and the condition of the routes. However, if you choose a reputable local or residential mover in Idaho, you will not face such difficulties. The local movers have sufficient control over the location and roadways. As a result, they can handle traffic and take shortcuts better than any other corporate moving company.
One of the benefits of hiring a local moving business is the use of storage
You probably have a lot of things in your house that you don't need anymore. Transporting all of these items to a new location may be troublesome. However, the benefit of your local mover is the storage unit option. It is much easier to carry the items to a local facility than rent a truck to take them somewhere out of town or remotely. Don't be concerned if something gets misplaced during the moving process. You can rest assured that your belongings are safe with the local heated storage Boise area recommends. All of the storage units are convenient, secure, well-maintained, and made of high-quality materials. Your local mover will ask you whether you need a long-term or a short-term storage unit. You don't have to lift a finger to get only the best services from local moving businesses.
Your local mover will relocate your office in no time
We all know that business cannot wait. Even when you face difficult times, or when you have to move, your office must be up and running. As a result, you need a mover who can relocate your office very quickly and efficiently. In this case, people mostly choose Boise office movers, local movers from Idaho. Local moving business is a better option simply because they can do the job fast. They know the area well, and they don't need to drive long distances. This will mean a lot for you as you don't need to close your office for a while and spend a lot of time and money on relocation. Instead, you can do the job from the comfort of your home, while your local mover is relocating your office. To avoid disruptions in your business, your local mover will provide the following office-moving services:
Disassembly, reassembly,  and installation of office furniture
Packing and unpacking your most precious items
Reconfiguration of cubicles
Employee relocation
Commercial storage
Third-party service coordination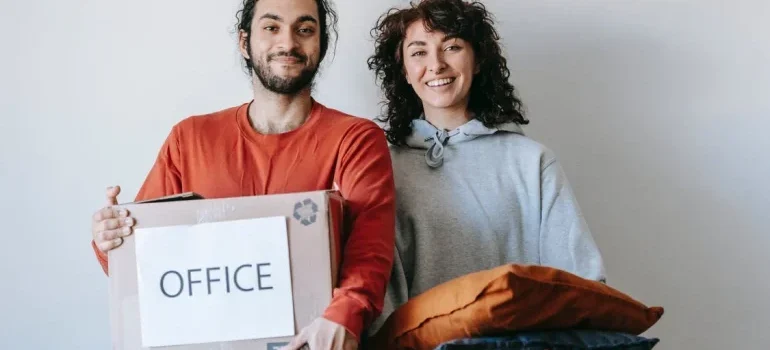 You don't have to take multiple trips with a local mover
Local moving is by far less challenging than moving across the country. If you have ever moved long distances with one of the long distance movers Boise, you know how much it can mean to you to have a local mover by your side. When you move, sometimes you need to make multiple trips to the location, as not everything will fit in your car. Moreover, you may leave something behind, necessitating another trip or more, consuming time and money for gas. Not only is this expensive, but also stressful and overwhelming.
However, local movers have trucks of all sizes, and can thus transport all of your belongings in a single trip. This translates into significant savings. One of the most important benefits of hiring a local moving business is that you will save money on gas. Your local mover will make sure they have adequate space before the relocation. Therefore, they don't have to make multiple trips. Hiring local movers is definitely the most cost-effective strategy during the process of relocation. 
Local movers have the necessary equipment and quality materials
Local movers are people who have the necessary skills in the moving industry. As a result, they have high-quality materials and equipment designed specifically for moving household items. Hiring a moving company means that they will provide necessary packing services, and materials such as moving blankets, tapes, mattress bags, and lifting straps. Have you ever considered how you will transport those large items to your new home? Where are you going to find the proper packing materials, such as cardboard boxes? Household appliances such as refrigerators, electric stoves, and other bulky household items are difficult to relocate long distances. This is where local movers can help. Their facility is near your home, so they will pick up your items quickly and in no time. You don't have to waste your energy on relocating on your own, just because of money. Local movers are the solution to all of your problems.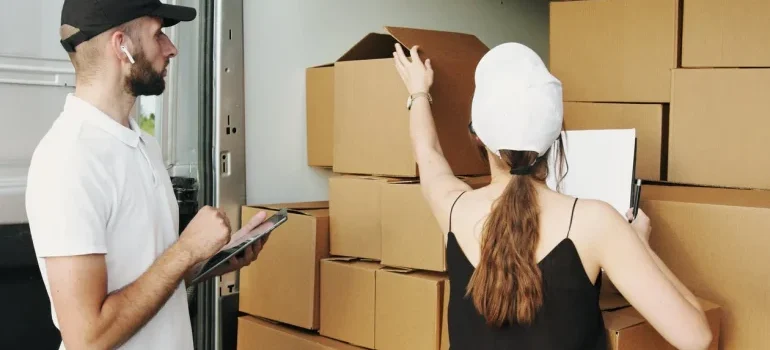 Your local moving business is more committed and concerned about your relocation
Most people believe that hiring a corporate moving company will make the job easier. However, this is not always true. Corporate movers do not rely on a few positive reviews. They have a large number of satisfied customers. As a result, they prioritize acquiring new customers and place less emphasis on reviews. This is why they frequently fail to provide satisfactory services to their clients. On the other hand, local moving companies have a small base of customers. Therefore, they are more concerned about providing standard moving services. To gain appreciation, they always strive to provide first-rate services to their customers.
When you are hiring a moving company, you can always read customer reviews and testimonials on their official website. This will help you decide whether you need a local moving business, and which one will best suit your needs. Remember, hiring the biggest and most expensive company does not need that you will have a seamless relocation.
The risk for potential bad situations is lower with local movers
Hiring a local mover can help you avoid risks to a large extent. You might be surprised to learn about the risks associated with hiring a local mover rather than a large one. The reason is straightforward. When you hire a local moving company, it will try to give you the best experience possible because they want to grow with the work experience. They know the area of your desired location, and the chances of misplacing items, or delays are unlikely to happen. Furthermore, if you are dissatisfied with the services, you can go to the office of the local moving companies and discuss the matter. It is unlikely that you will have a chance to go to an office of a company that is far away from your residence.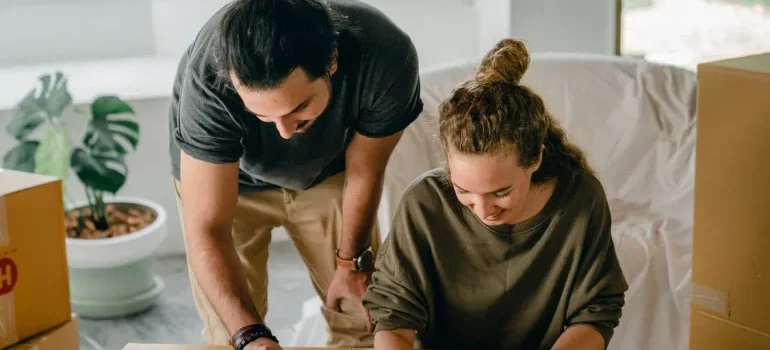 There are plenty of local moving businesses in Idaho
While there are so many local and long-distance moving companies in the world, not many of them have the experience, reputation, and quality as the ones in Idaho. If you are looking for a local moving business in this wonderful area called the Treasure Valley, there are a couple of things you should know about it. Idaho is a vast area that shares a small portion of the Canadian border. Many people choose to move to Idaho because its climate is pleasant. Winter is not so cold, while summer is not so hot. The population of Idaho has increased compared to last year, which means that people relocate to this place more often than before. Many local moving companies will help you relocate anywhere within Idaho. They will help you move to this beautiful place, and enjoy many outdoor activities, such as golf tournaments and ski resorts.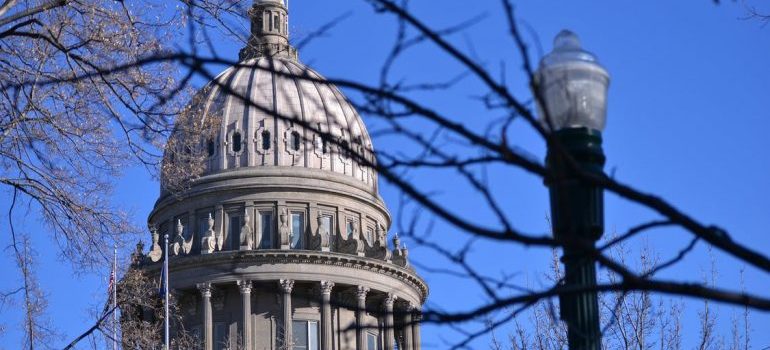 Relocation can be quite a challenge
Moving is hard, whether you move locally, long-distance, or across the country. We know that you want your relocation to be as painless as possible. That is why you need a mover that will relocate you quickly and efficiently. Hiring a local moving business may be a good idea if you are relocating somewhere in the area or within close distance. Local movers are dedicated, familiar with the area, and provide storage close to your home. Moreover, the possibility that something will go wrong with a local mover is lower, and their services are cheaper, which is a big enough reason to hire them. Whatever your motivations, you should be aware of the benefits of hiring a local moving business. Your relocation can be an enjoyable experience, too if you choose the right moving partner.

Everyone from the packers to the movers were awesome! They were all very professional and showed up when they were supposed to. would definitely use them again.
Let our team put together a comprehensive moving plan for you. Complete our simple free quote form or contact us at 1-208-375-0961.