Step-by-step guide for moving your fridge
Moving your fridge always seems like a difficult task that requires you to have professional support. While relocating a refrigerator is not going to be the easiest task, it also doesn't have to be a disastrous one. Today, our team of Idaho movers shares a step-by-step guide that's going to help you move your precious item from point A to point B. All you have to do is follow the right order.
Start by cleaning out your fridge
You most likely already saw this one coming. Cleaning and defrosting your fridge is a mandatory step that should never be skipped. Ideally, you would have done some meal prep beforehand and eaten all of the food with a short life span. Once you remove all the food from your fridge, you can use your hairdryer to melt any ice in your fridge. After you clean out all the water, you can create a mixture of baking soda and water in order to clean all of your surfaces.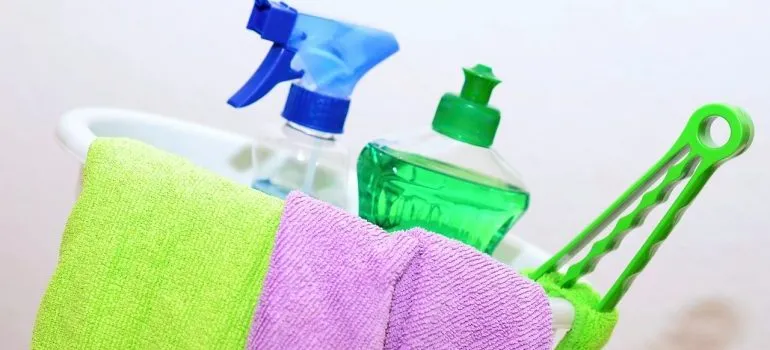 If you have hired reliable movers Nampa ID, you can expect their assistance for a variety of different things. However, in most situations, cleaning out your fridge won't be one of them. Therefore, don't procrastinate with this task as it's waiting for nobody but you.
Disconnect your fridge
All pieces of electrical equipment and appliances come with a user manual. The manual will give you all the insights into the safest way to disconnect your fridge and its pieces. In case you have an ice maker and a water filter, you should know that they need to be disconnected as well. Remember to protect all the cords by rolling them up and taping them to the back of the fridge. At this moment, you'll have to use up some packing supplies Boise that you have bought.
Put a moving blanket over the exterior of your fridge for ultimate protection. In case any small screws or bolts were taken out during the process, make sure you protect them by sealing them in a Ziploc bag. For added moving safety, we suggest you remove the refrigerator drawers or tape them in case you are going through a local relocation in Boise. While local and long-distance moves are alike in many different things, they also differ in a lot of different aspects.
Have a clear path for moving your fridge
Your fridge isn't exactly the smallest item in your home. So in case you live in a house or an apartment with narrow hallways, it's safe to say that you will have some thinking to do. However, thinking ahead of time and taking the necessary actions is important even if your current home is very spacious. Thus, we suggest you take a measuring tape and start writing down some dimensions. The goal is to make your upcoming residential relocation in Boise as easy as possible, which you can do by making sure your fridge can fit through the door.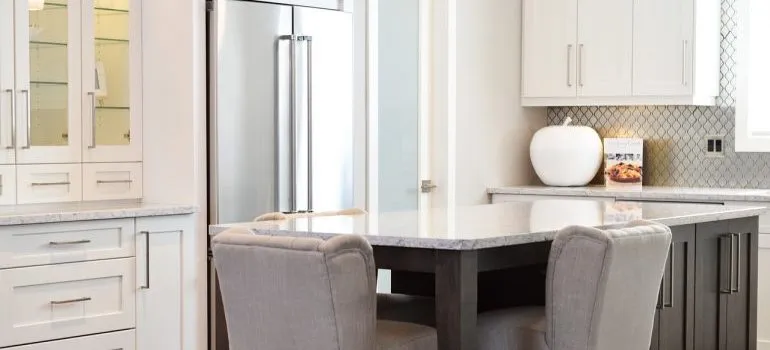 In case you see the potential for trouble, then you will have to remove the obstacles. You might even have to take down doors or figure out an alternative way for the relocation of your possession.
Get your fridge moving
At this moment, your fridge should be packed and ready to go. Now comes the real hard part – physically moving your fridge. There's no reason to carry an item of this size and weight when you have other options at your disposal. Dollies are going to be your best friend during relocation. They are the perfect tool that can take a lot of weight off of your shoulders. It would be good to ask your friends for help at this point. At least one other person needs to be there to assist you while you slide the fridge onto the appliance dolly. With your fridge in place, all you have to do tighten it by using straps.
Tilt the fridge and slowly start sliding the dolly to the desired destination. Take your time – it's never a good idea to rush these things. If at any point you find it necessary to set the fridge down, wait for the assistance of your friends.
Move the fridge into the moving truck
Once you have successfully gotten your fridge in front of the moving truck, you just have to finish the job. By using a plank that's going to make your job easier, carefully guide the fridge into the truck. Once inside the truck, try to keep the fridge on the dolly and further secure it by using additional straps. That way, you'll avoid additional problems and steps once you arrive at your new destination, as you'll be able to get it out of the truck and into the house in no time.
Wait a few hours before plugging in the fridge
Once you get your fridge to where it needs to be and you get in the right position, the last thing you want is to be inpatient. You will have to wait a few hours before plugging in the fridge and you ought to give it a day before you start putting in your food. Every manufacturer will give you a suggestion of how long to wait before plugging in the fridge, so make sure you read the manual.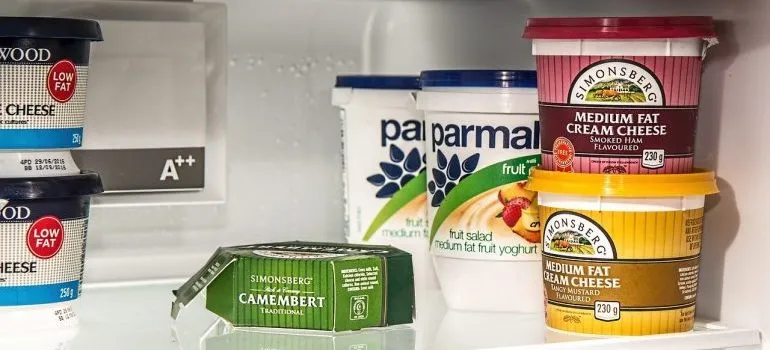 In the beginning, moving your fridge to a different location will certainly seem like a difficult task. However, once you immerse yourself in the process, you are going to realize that this task isn't as difficult as you imagine it to be. You just need to gather the right supplies, call a friend or two, and make sure you approach every step with plenty of caution. This isn't something you will manage to finish in ten minutes so be patient.

Everyone from the packers to the movers were awesome! They were all very professional and showed up when they were supposed to. would definitely use them again.
Let our team put together a comprehensive moving plan for you. Complete our simple free quote form or contact us at 1-208-375-0961.