Self storage vs commercial warehouses
When moving home or business, the problem of storing goods usually comes up. In this case, most people usually use the advantage of storage facilities. There are different types of storage options. Sometimes people use the terms storage warehouse and storage interchangeably. However, these two types of storage are pretty different. We usually use a storage warehouse for commercial purposes. Self storage, on the other hand, is for both personal and business needs. A commercial warehouse is often a large building structure used for the storage of goods. However, no matter self storage units are smaller than commercial ones, you can also use them for storing some business-purpose goods. There are many benefits of renting both. In this article, Peasley Moving & Storage Boise tries to identify the key difference between self storage vs commercial warehouses.
What is self storage?
Self-storage units are a practical and convenient short or long-term storage solution. People use them both for personal and business purposes. It is a good way to maximize storage space and not spend too much money. Of course, renting long-term storage can be cheaper than renting it for a month. Some renting companies usually offer discounts for renting long-term. Due to their smaller size, people can usually access them near major roads. There is also an option of renting portable storage Boise. This type of self storage is the best you can get for the price. Although smaller than commercial warehouses, self storage units can come in a variety of sizes. These can also store a good volume of personal items or equipment. This way you will free up a lot of space in your home.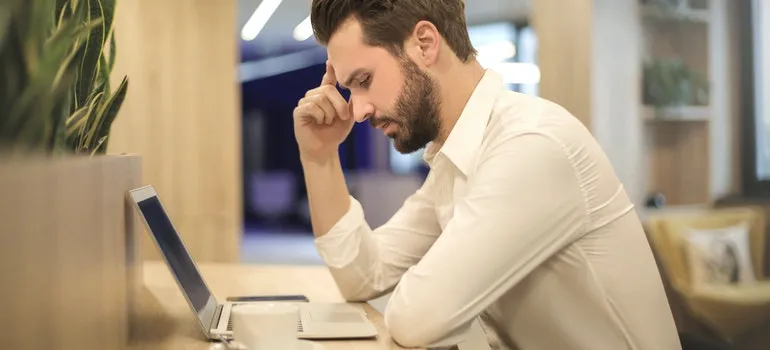 Renting a commercial warehouse
Commercial warehouses are usually much larger than self storage units. For this reason, they come in handy for businesses that need to store a huge stock or any type of goods in large quantities or items that are bulky and large in size. Warehouses can provide you with large-scale storage space. It can go upwards of 1000 sq. ft. This type of warehouse storage usually uses transporters, manufacturers, and exporters. In addition, they have loading docks, cranes, and forklifts. There are many loads of bulky items which only machines can lift. On the other hand, small and medium size business can benefit from business storage, which is also popular among retailers and wholesalers.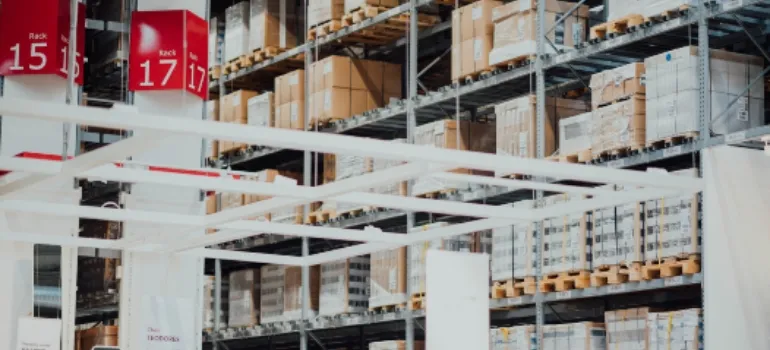 However, leases are often long-term and prices can be high. There are also temperature-controlled warehouse options for the safe storage of environment-sensitive items. A warehouse is great for businesses that have a great number of goods to store. Here people can store anything from equipment, food, machines, or even cars. It is a great asset for both growing and established businesses.
Self storage vs commercial warehouse
Depending on the type of goods you are storing you can decide which option to choose. Businesses that benefit from renting or purchasing commercial warehouses are usually large-scale companies. They have extensive quantities of stock. Many of these companies produce or get goods on demand. In addition, they need to store them before distributing them when somebody orders them. Other companies that use commercial warehouse are manufacturers, importers, and exporters. When it comes to self storage units, people usually use them for private purposes. For example, if you wish to make a seasonal cleaning of your home. You can store their winter sports equipment, items you use for hobbies or tools. Obviously, most self-storage options will be smaller than warehouse space. but they can be useful if you wish to make more space in your home, garage, or backyard.
Using self storage for business
You may have a small manufacturing business or you may be a bookshop keeper. When getting loads of books out of printing, you would certainly need to store them somewhere. When you think about self storage vs commercial warehouses, renting self storage would be more convenient. Why would you rent a space larger than you actually need and also pay much more for it? This can also apply to any type of business with small stock. If you have a retail store you will benefit from self storage, you must be getting new items all the time. Since you cannot create clutter in your store, renting self storage is a great idea in this case. What you also need to make sure is that the storage you rent is close to your store. This way you can easily and quickly go and get whatever you need for your store. Fitting the stockroom with seasonal goods is useful.
Other differences between self storage vs commercial warehouse
Another important point when renting any type of storage is the safety and security of your items. Therefore, when renting a storage warehouse, the level of security is extremely high. Most businesses store valuable stock and their whole business depend on the safety of a warehouse.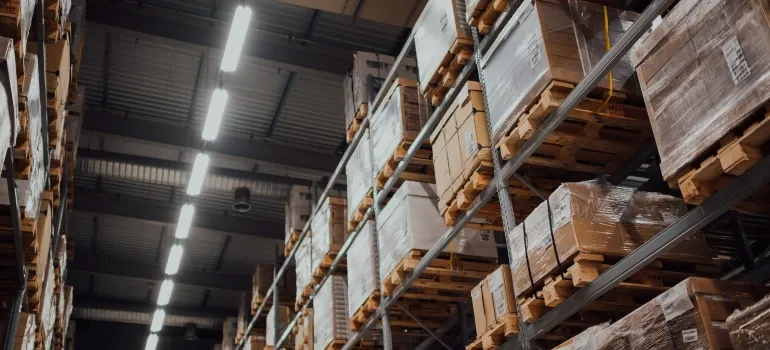 Self-storage also uses multi-level security systems. Here people also may store some of their valuable art pieces. Some of them also have round-the-clock guards. You need to make sure that your storage is clean and that your goods have good protection from dirt and debris. Therefore, make sure to visit and check the condition of your storage boxes. Get some wood cleaners on Amazon to keep your storage boxes neat and tidy. Your reason for using somewhere to store items depends on the type of storage you will choose.
There are many differences when using self storage vs commercial warehouses. Both options can be pretty convenient for businesses. However, for some businesses it is impossible to use self storage due to the amount and size of the goods you plan to store. Self storage is more convenient for personal usage as well as for small businesses with less stock. In addition, not only are warehouses more expensive, but they also come with additional costs. For smaller companies, self-storage units are much more cost-effective. It is important to sit and do research so you can find the best renting option for you and your business.

Everyone from the packers to the movers were awesome! They were all very professional and showed up when they were supposed to. would definitely use them again.
Let our team put together a comprehensive moving plan for you. Complete our simple free quote form or contact us at 1-208-375-0961.