Secrets of a successful interstate move
Moving to another state can feel like an insurmountable challenge when you first start preparing for it. And it's true: there are a lot of things to do and a lot of problems you might encounter. But thousands have succeeded before and will in the future. So what's their secret? Well, you're about to find out! We've gathered all the secrets of a successful interstate move into one handy guide that will make your relocation infinitely easier. From hiring the best Idaho movers to dealing with post-relocation depression, here's everything you need to know about interstate moving.
The most important secrets of a successful interstate move
Moving interstate is no fun if you don't know what you're doing. You can easily get tangled up and lost in everything you need to do, forget something important, or even end up the victim of a moving scam if you're not careful. But with a few very important tips and tricks, you'll find that interstate moving doesn't have to be like that. Here are the three most important things to keep in mind to make sure your relocation to another state goes smoothly.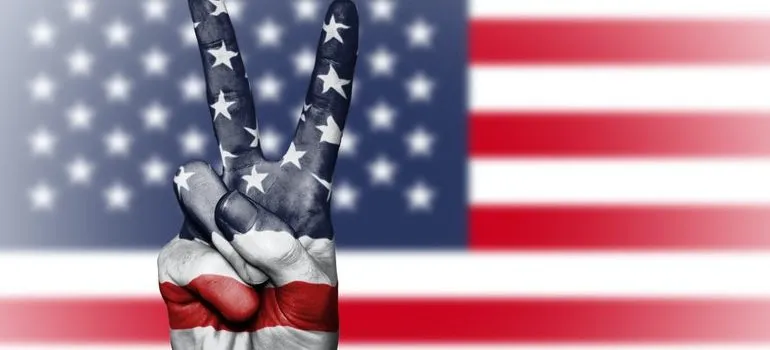 Hire good movers
Arguably the most important decision you will have to make when moving home to another state is which interstate movers Boise to hire. You may at this point be thinking, "but I don't want to hire movers." And you're probably not the only one. Many people who like to be in control of their relocation or simply want to be thrifty opt not to hire movers and conduct the move themselves. This can be an option when you're moving locally. But it's no secret that movers are a necessity when you're moving interstate. So do some research, contact the top-rated moving companies in your area and start comparing those moving quotes!
Make a plan
Here's another one of the not-so-secret secrets of a successful interstate move: you're not getting far without a plan. There's a lot to do between getting a moving estimate and unpacking in your new home. You don't want to forget any of it, do you? So write up a checklist or make a schedule for all your packing and moving activities. That way you can keep on track easily!
Start early
There's one thing you don't want happening on your moving day – your movers are there and you're not ready. That's a complete and total nightmare! So don't let yourself get in a position where you need to rush through things just to make sure everything gets done. Instead, start preparing for the move as soon as possible. Don't procrastinate and start working on your relocation as soon as you know that it's happening. You don't have to immediately jump into packing; do some research, prepare mentally for a change, start gathering all your documentation, look for a job long-distance. There are many things you'll need to do when moving to another state. So start doing them immediately because none of them should be left for the last minute!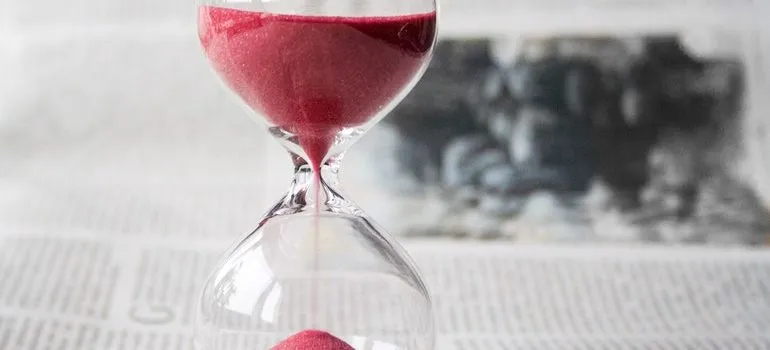 Packing secrets of a successful interstate move
We know what you're thinking: packing is the worst part of moving. It's true – this part of the process is very time consuming and physically exhausting. The easiest way to deal with it, of course, is to get professional packers to do it for you. But that's not for everyone all the time. So if you want to pack by yourself, you'll need to know a few good packing secrets of a successful interstate move.
Declutter before packing
Regardless of whether you are packing by yourself or paying your movers to do it for you, decluttering is always a good idea. Get rid of all the things that sit around gathering dust because you don't actually use them. You can sell them for some extra cash, donate them to a good cause or just plain throw them away if they're completely unusable. Clothes you've outgrown, technology you've upgraded or furniture that you plan to replace in your new home – all of these can find a better home somewhere else. And the best part is that you will have less to pack and you'll pay less for packing supplies and packing services.
Get plenty of packing materials
Having everything you need in advance will help you when packing. So gather all your supplies before you start! And however many boxes or rolls of tape or labeling markers you think you'll need, get a few extra. If you end up with too many supplies, you can always repurpose them or get rid of them. If you end up a few boxes short, you'll waste time searching for more.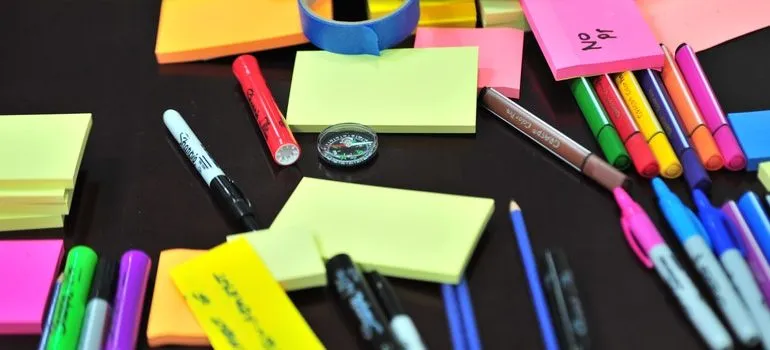 Be organized
Packing for a move is rarely a one-day type of task when you're doing it alone. Depending on the strategy you choose, you may spend weeks packing slowly or you may rush through it over a couple of days. But either way, staying organized is the only way to do it right. One option is to start with the things you use the least. That way you can start packing very early on. Then, move on to things you use rarely and gradually move up to the essentials which you'll pack with only days to spare. The other option is to go room-by-room if you don't have much time. Whichever you choose, make sure you have a list of things to pack so you can keep track of how far you've come!
The secrets of a successful interstate move to help you with the post-relocation period
Just as a relocation doesn't end when you walk through the door, the secrets of a successful interstate move are not only about the process itself. Once you're in your new home, there's still work to do. First, you'll want to clean your new home and start unpacking. Then, you should look into any legal and administrative requirements related to moving to a new state such as re-registering your car, applying for valuation coverage or finding a new doctor and vet. Finally, don't forget to get to know your neighbors and your neighborhood. It is only when you've done this that you will truly feel at home in your new home state.

Everyone from the packers to the movers were awesome! They were all very professional and showed up when they were supposed to. would definitely use them again.
Let our team put together a comprehensive moving plan for you. Complete our simple free quote form or contact us at 1-208-375-0961.