Retiring in Boise: What Makes the City a Popular Choice for Seniors?
Whoever said that the golden years of retirement need to be spent in a rocking chair never saw the vibrant appeal of Boise, Idaho. As the City of Trees flourishes on the edge of the wilderness, it has quietly become a go-to destination for retirees. Beyond the beautiful landscape and outdoor opportunities, the city's warm and inviting community, unparalleled access to amenities, and a cost of living that leaves more in your pocket for fun and adventure make it a hard prospect to ignore. If you're considering a place to hang your hat and enjoy the retirement you've worked so hard for, let our team from Peasley Moving & Storage Boise delve into why retiring in Boise might just be the perfect choice!
Affordability and Cost of Living Are The Main Benefits of Retiring in Boise
One of the key reasons why Boise has emerged as a preferred retirement destination is its remarkable affordability compared to other popular retirement locations. Retirees find solace in the city's favorable cost of living. It encompasses various aspects like housing, utilities, and healthcare.
In Boise, seniors can stretch their retirement savings further, thanks to the comparatively lower expenses associated with housing options. The average Boise home value is $474,456.  Whether it's purchasing a home or renting an apartment, you will find something in Boise that fits your budget. The city offers a range of affordable housing choices without compromising on quality or comfort.
Also, utility costs remain reasonable, allowing retirees to allocate their funds towards more enjoyable pursuits. When it comes to healthcare, Boise provides excellent medical facilities and services at affordable rates. This makes it an attractive choice for seniors who value their well-being. Moreover, the affordable moving services Boise ID offers in the area play a big part in supporting financial stability for retirees settling in the city.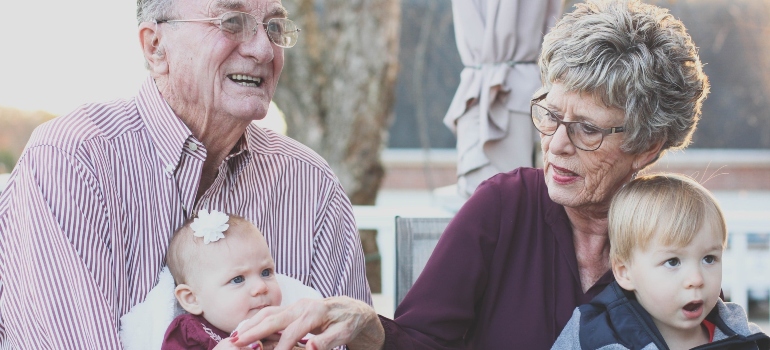 Retiring in Boise brings you the financial stability you always wanted
The city ensures retirees can enjoy a secure future, which is its biggest selling point. Affordable housing options guarantee a comfortable living environment! Utility costs remain reasonable, allowing for a stress-free budget. Furthermore, accessible healthcare services provide peace of mind for retirees they really need. Numerous recreational activities promote an active and fulfilling retirement so that you can enjoy your retirement and financial freedom in various ways.
Finally, the low crime rate ensures a safe and secure retirement experience. All in all, seniors can confidently embrace a comfortable retirement in this vibrant and welcoming city. All you have to do is call the best residential moving professionals in Boise and get packing!
Climate and Outdoor Recreation
An appealing climate with mild winters and warm summers is the perfect environment for an active and healthy lifestyle in Boise's abundant natural surroundings. The city's favorable weather allows seniors to partake in various outdoor recreational opportunities throughout the year. With a plenitude of hiking trails, fishing spots, and golf courses, retirees can stay active and enjoy the beauty of Boise's scenic landscapes.
The opportunity to immerse oneself in nature promotes not only physical well-being but also mental rejuvenation. With options of exploring the Boise River Greenbelt, hiking in the nearby foothills, or teeing off at one of the many golf courses, retirees can indulge in their favorite activities while relishing the city's natural beauty. Outdoor enthusiasts will be pleased to know that many local movers Boise offers can even assist with transporting outdoor recreational gear, making it easier to enjoy hiking, fishing, and golfing opportunities.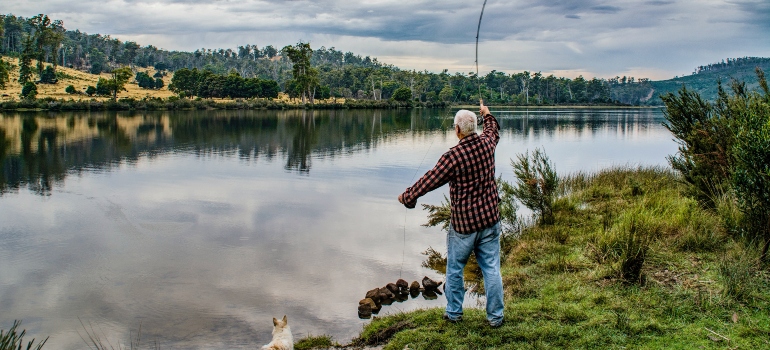 Healthcare Facilities and Services
Boise boasts excellent healthcare facilities, ensuring quality and accessibility for retirees. Reputable hospitals, medical centers, and specialized healthcare providers are readily available in the city. Seniors benefit from a wide range of healthcare services specifically tailored to their needs. Boise's healthcare system prioritizes the well-being of its senior population with its excellent geriatric care, specialized treatments, and preventive care. The best medical centers in Boise are:
St. Luke's Boise Medical Center
Saint Alphonsus Regional Medical Center
West Valley Medical Center
The presence of skilled physicians, advanced medical technology, and comprehensive care options contributes to a high standard of healthcare in the city. Retirees can rest assured knowing that their healthcare needs will be met with expertise and compassion.
Cultural and Social Amenities
Boise is an engaging city for seniors, offering a vibrant array of cultural attractions, amenities, and opportunities for social connections and community engagement. The city boasts numerous museums, art galleries, theaters, and music venues that cater to the diverse interests of retirees. From exploring exhibits at the Boise Art Museum to attending performances at the historic Egyptian Theatre, seniors can immerse themselves in a rich cultural scene.
Additionally, Boise fosters a strong sense of community, providing various avenues for social connections and engagement. Retirees can join clubs and organizations and participate in events specifically designed to facilitate interaction and build meaningful relationships. Whether it's joining a hiking group, attending community festivals, or taking part in educational workshops, Boise offers ample opportunities for seniors to stay socially active and connected.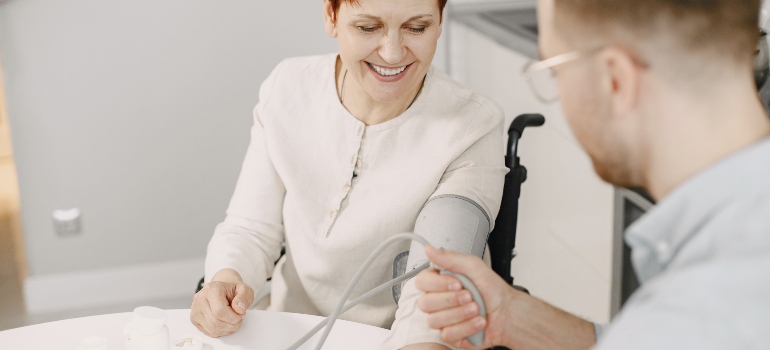 Retiring in Boise offers Safety and Security
Boise has gained a well-deserved reputation as a safe and secure city, providing retirees with peace of mind and an exceptional sense of security. The city boasts low crime rates thanks to its community-oriented policing approach and proactive law enforcement measures. Retirees can take comfort in knowing that their well-being and safety are a top priority. Boise's commitment to maintaining a safe environment translates into a tranquil and welcoming atmosphere for seniors.
Whether enjoying a leisurely stroll along the Boise River Greenbelt or exploring the city's vibrant downtown, retirees can feel secure in their surroundings. The city's dedicated to fostering a strong sense of community, so working with interstate movers Boise locals trust ensures a safe and secure move. It is only adding to the overall sense of security that Boise offers to retirees.
Retirement Communities and Services
Boise offers a wealth of retirement communities and senior housing options, catering to the diverse needs and preferences of retirees. Some of the most popular ones include:
Trilogy at Ten Mile,
Paramount Parks,
Willowbrook.
These communities provide a range of amenities, services, and activities tailored to enhance the retirement experience. From fitness centers and swimming pools to social clubs and organized events, retirees can enjoy an active and engaging lifestyle within these communities.
Additionally, amenities like on-site dining options, housekeeping services, and transportation assistance further contribute to a convenient and stress-free retirement. The supportive and vibrant atmosphere within these retirement communities fosters a feeling of belonging and acceptance, allowing retirees to build meaningful connections with like-minded individuals. Moreover, Boise prioritizes transportation accessibility, providing reliable public transportation options and senior-friendly services.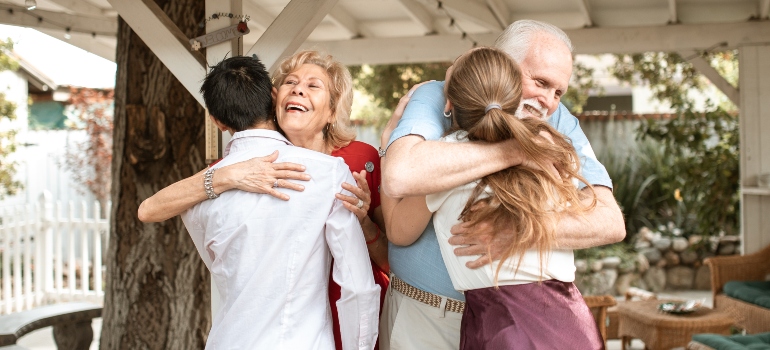 Access to Amenities and Services
Boise offers retirees the convenience and accessibility of a wide range of amenities and services, making it an ideal place to live.
Public Transportation: Boise's robust public transportation system, including senior-friendly bus services, ensures easy mobility across the city.
Grocery Stores & Supermarkets: Numerous conveniently located grocery stores and supermarkets make daily shopping hassle-free.
Restaurants & Cafes: From casual cafes to fine dining, a multitude of eateries cater to every taste and dietary need.
Healthcare Services: With numerous medical centers and pharmacies, healthcare services are always within easy reach.
Shopping Centers: Multiple shopping centers provide not only retail stores but also services like salons, barbers, and tailors.
Entertainment Venues: Cinemas, theaters, and concert halls are scattered across Boise, offering regular performances and shows for enjoyment.
Senior Services: Various organizations provide senior-focused services, including home care, meal delivery, and social activities.
With everything from grocery stores to storage units Boise offers, the city makes it easy for seniors to settle down and have everything they need close at hand.
Active and Engaged Community
Boise has gained a well-deserved reputation for fostering an active and engaged senior community. It also offers abundant opportunities for socializing, volunteering, and pursuing personal interests. The city provides a supportive environment that encourages seniors to remain socially connected and involved. Whether joining social clubs, participating in community events, or volunteering for local organizations, retirees can easily forge new friendships and maintain an active social life.
Boise's vibrant arts and cultural scene, numerous recreational activities, and a wide range of interest-based groups ensure that seniors can indulge in their passions and expand their horizons. The city's welcoming and inclusive atmosphere creates a sense of belonging and camaraderie among its senior residents.
Top Boise Community Centers and Events Tailored for Senior Citizens
In the heart of Boise, a myriad of community centers and events are tailored specifically to cater to the diverse needs and interests of senior citizens. These venues and occasions are not just places to visit or activities to mark on the calendar but are vibrant hubs of social interaction and engagement:
Boise Senior Games: This annual sporting competition celebrates the active lifestyles of seniors through a range of athletic activities and is one of the most famous events for retirees.
Boise Centre on the Grove: As a premier venue for various community gatherings and events, it hosts conventions, exhibitions, and concerts, offering seniors a chance to engage with the larger community.
Boise Senior Center: A popular hub that provides a wide array of programs, classes, and social activities exclusively designed for seniors, fostering a sense of solidarity and acceptance.
Boise Public Library: This institution offers specialized programs, lectures, and book clubs tailored to the interests of older adults.
These community events and centers exemplify Boise's commitment to promoting the well-being, engagement, and social connections of seniors, making it a prime destination for a fulfilling and active retirement lifestyle.
Proximity to Family and Travel Opportunities
Boise is a highly appealing retirement destination for those with family in the area. Hence, retirees can conveniently enjoy visits from their loved ones while also taking advantage of the city's accessibility to explore new places. The presence of family nearby creates a strong support system and enhances the overall retirement experience. So, whether it's exploring the nearby mountain ranges, visiting national parks, or taking weekend trips to nearby cities, retirees in Boise have a plethora of opportunities to indulge their wanderlust.
The city's appeal as a retirement destination is often underscored by long distance movers Boise has, who note the city's proximity to other travel destinations and airports. It allows retirees to embark on exciting adventures and discover new experiences. This combination of family connections and the ability to explore new places makes Boise an attractive and fulfilling retirement choice for many.
Embrace a Golden Retirement in Boise
As we wrap up our journey, it's clear that retiring in Boise offers an irresistible blend of affordability, quality of life, and a welcoming community spirit. This Gem State city isn't just a place to retire, it's a place to live vibrantly, exploring new avenues of enjoyment and satisfaction in your golden years. So, whether it's the attractive cost of living, the safety, and security, the variety of recreational activities, or the proximity to family and travel opportunities, Boise ticks all the boxes for an ideal retirement destination. Don't just retire – thrive in Boise, Idaho.

Everyone from the packers to the movers were awesome! They were all very professional and showed up when they were supposed to. would definitely use them again.
Let our team put together a comprehensive moving plan for you. Complete our simple free quote form or contact us at 1-208-375-0961.