Reasons why you shouldn't hire unlicensed movers
Moving is a costly project. So, when you're planning your upcoming move, naturally, you'll do what you can to cut costs as much as possible. And this is usually the main reason why people think about hiring uncertified movers. They tend to offer the lowest rates. But, is this of any real benefit to you, your possessions, and your wallet? Our specialists at reputable Idaho moving companies will share a few points on the topic. Find out why you shouldn't hire unlicensed movers in the following text. What initially may seem like an opportunity to save money on moving help, may turn into a costly mistake, emotionally and financially. Thus, read on, and secure your safe and swift move.
Why you shouldn't hire unlicensed movers?
What are your concerns when moving? Surely, they are one too many to count. But, specifically, when it comes to the logistics part, your main objective probably is, and it should be, the safety of your possessions. No matter if you're planning a move across the street or a complex interstate moving, transferring your inventory is never an easy feat. This is why you need a capable mover to assist you.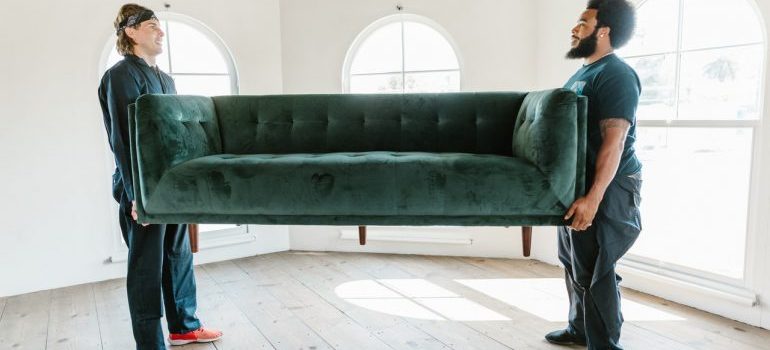 However, with many companies available on the market, it's not easy to have your pick. The determining factor in many cases will be the price. And unlicensed movers tend to offer services at rates much lower than pro companies. Of course, you may think that there's no difference, and even that you're helping out someone that needs your business.
First and foremost, you should be aware that low prices are often a luring strategy of scam companies. Besides, here's why you should refrain from hiring unlicensed movers:
The risks
Unforeseen costs
Safety and protection
Professionalism
What are the risks of hiring uncertified movers?
Only a licensed and insured mover is held accountable for the safety and the whereabouts of your possessions. A licensed mover is required to be able to properly handle your items while keeping them and your property safe from damages. Moreover, a legitimate mover will have the right equipment and tools to conduct your moving process with high standards for safety and security. You may have purchased the highest quality of packing supplies Boise to optimize the safety of your belongings, but you'll still need qualified pros to help you load them on the truck.
The main reason why you shouldn't hire unlicensed movers is that they aren't regulated by any authority. When a mover loads your possessions on a truck, you expect them delivered at your new location. With an unlicensed mover, you're exposing yourself to a risk to never see these again. And this is because uncertified movers aren't registered with any agency that can help you track them down. Simply, they aren't liable for the safety of your items. Scams are a common thing, and moving is the ideal scenario to become a victim of one. Hence, prioritize safety, and always hire a licensed mover, qualified for the job.
Hiring unlicensed movers may not be the cheapest option
Unlicensed companies often use their moving services as a front for illegal activities. There are reports of people losing their possessions while moving with an illegitimate mover. Some of the scammers will hold your things and demand a fee to give them back to you. Others may simply vanish and sell your stuff without you even knowing it. Now, this doesn't sound like the most economical option for moving, does it? So, make a point to keep your items safe at all times. In case you need a place to keep exes items, opt for portable storage Boise. It's convenient, and moreover, you'll have easy access to everything you need at any time.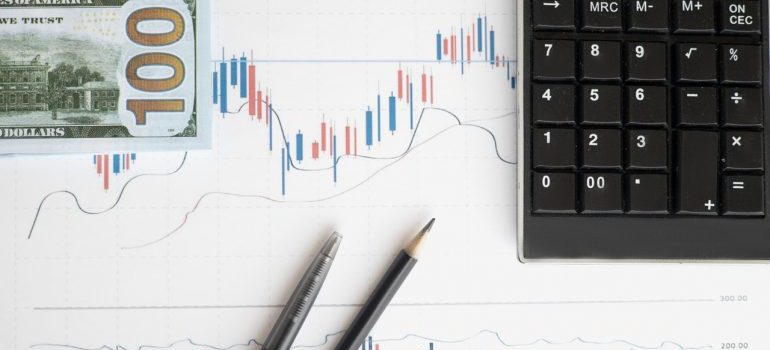 When it comes to the costs of moving, there are numerous reasons why you should refrain from enlisting unlicensed movers. Here are a few things that may result in unforeseen costs when you hire uncertified movers:
Medical bills – if you hire an unlicensed and uninsured mover, you become their direct employer. Moving requires a lot of heavy lifting, thus, injuries are easy to occur. If an uncertified mover that you've hired gets injured, it's your responsibility to cover the medical bills.
Repairs and replacements – if any damages or losses of property occur, you'll have to bear the financial consequences yourself.
Insurance – you shouldn't hire unlicensed movers because not even your insurance company will cover you in case anything goes sideways.
The rates of legitimate, licensed movers Star ID can't be compared to those of their unlicensed counterparts. However, factor in the above points, and figure if hiring an uncertified mover is worth the risk.
You shouldn't hire unlicensed movers if you want to protect yourself
When moving, it's absolutely crucial to prioritize your safety and protection during the entire process. A mover is someone that you give easy access to your property, and to your life. Hence, you shouldn't let just about anyone handling your things. There are many precautions you should take, including protecting yourself from identity theft while moving. Hiring unlicensed movers doesn't necessarily mean you'll become a victim of a scam. It just means that you're making yourself an easy target to become one. Thus, don't hire uncertified movers, and rather stick to reputable movers with a good track record. After all, it's better to be safe than sorry.
A professional company has a reputation to uphold
Apart from the low rates, there aren't any good reasons for enlisting unlicensed movers to conduct your project. You should give way to a professional mover who genuinely cares about the good outcome of your move. After all, a licensed mover has the same objective as you do – to get you safely and swiftly to your new location. Professional movers work hard to build and maintain a reputation of dependability. Hence, you shouldn't enlist uncertified movers if you intend to enjoy an untroubled move.
In summary, these are the main reasons why you shouldn't hire unlicensed movers. With substantial risks involved, we hope you'll make a wise decision, and rely on the help of legitimate professionals for your upcoming move. Good luck.

Everyone from the packers to the movers were awesome! They were all very professional and showed up when they were supposed to. would definitely use them again.
Let our team put together a comprehensive moving plan for you. Complete our simple free quote form or contact us at 1-208-375-0961.