Reasons to share feedback with your movers
Your relocation is complete and the moving crew has left the building. Now would probably be a good idea to share your experience of the quality of moving services you received. Even though you are not obliged to share feedback with your movers, and many people don't, there are a few reasons why this might be a good idea. Professional Idaho moving companies rely on feedback from customers to help them grow. It helps them improve their services and to get to know the market better. If you are moving frequently and are used to hiring a particular company, this is the best way to improve your future moving experience as well. It is also a great way to advise others about the quality of work they can expect from a specific moving company.
Your feedback will reach your movers and their potential customers
Relocation is a complicated and tiring process that can drain a person both physically and mentally. Therefore, it is easy to understand why so many people forget to review their moving company after all the work is done, especially if we are talking about a large-scale and long-distance moving Idaho experience. And when a company provides a hassle-free moving experience, people are pleased enough to simply pay up and forget all about it.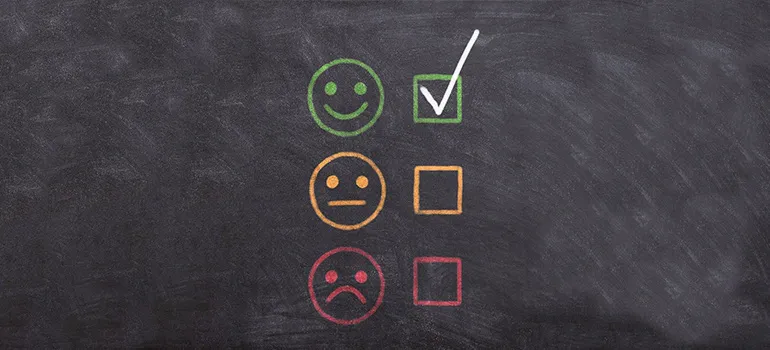 On the other hand, when a bad experience happens, people are unfortunately much more likely to leave comments and review a moving business. Of course, leaving comments after a bad experience is very important. However, positive feedback can have an even greater impact. Nevertheless, if you are moving any time soon, do not forget to share feedback with your movers. Leaving a comment about your relocation experience will reach your movers but it will also reach their potential customers.
Help the moving companies improve their services
Moving companies will use your feedback to improve their services. But when it comes to certain types of moving processes and companies that handle them, it can be even more important to share your experience. One example of this would be using the services of heavy equipment movers. Companies that handle heavy objects need to be at top of their game at all times. And one of the ways to help them is to tell them what went wrong and where they dropped the ball.
Help the moving company learn more about their customer base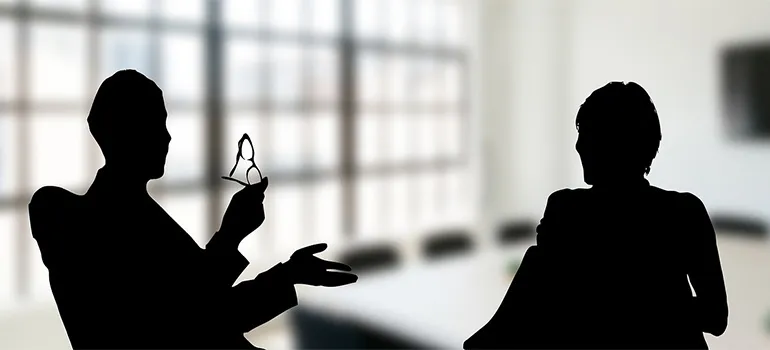 Smart companies use the data their customers leave to get a better understanding of their targeted market. But why would you care about a moving company and its understanding of the market? Moving companies that track the market want to find out essentially how to increase the number of customers that are using their services. But for them to do that, they need to understand their customers.
The best way to attract customers is to offer them what they want and need. Among other things, this usually means, a wider selection of available services. Companies that offer reliable residential, commercial, long-distance, international, even industrial storage services will, naturally, have a better chance of getting the customer than those with only a few basic services available. Again, this way you are affecting your future relocation process and increasing the chances that it will be a successful one.
Help others find good movers and avoid bad ones
Now, you might not be thinking about planning to move anytime soon. And you might not care whether a relocation company improves its Boise moving services quality or not. But maybe you care about other people. If you had a bad moving experience, maybe you should warn others? This way you can help other people avoid issues that you suffered. On the other hand, if you really care about others, leaving a positive review can have an even greater effect. This way you are helping people avoid troubles and helping them pick the right movers.
Share feedback with your movers and help boost (or lower) their rating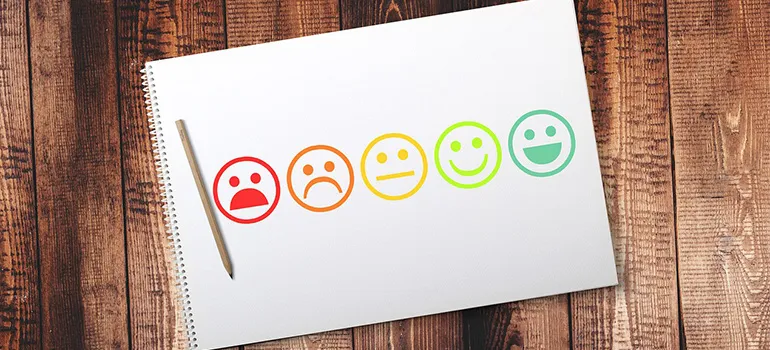 If you really love the moving company that you have been using for years, the best way to help them out is to share your feedback. Every positive review contributes to a company's rating – slowly but surely building its reputation and helping it grow. There is really no better way to thank your movers for the positive experience than to leave a positive review.
Or you can decrease a moving company's rating in the same manner
Sharing reviews can go in negative directions as well, and it can have as much a negative effect on ratings as it can a positive one. If you really hated the service you received from your moving company, leaving a negative review and a low rating is the best way to express that lack of satisfaction.
Certainly, fraudulent movers have well-established counter-measures for dealing with negative reviews. But if we are talking about a legit moving company, a larger number of negative reviews and a low rating will make them rethink their business strategy. Or if they are that stubborn and care about nothing, they will be left without customers and forced to shut down or take their business elsewhere.
Resolve a dispute in your favor
There is one more way in which you can use your feedback. Moving companies, even if they are legit and reliable, can often make a mistake during a relocation process. However, even though many companies are used to dealing with disputes in a proper and legal manner, some movers can take a dispute personally. When that happens, resolving a dispute in your favor can be a difficult task.
In such situations, it can be smart to tell your movers that you will leave negative feedback and explain that it will hurt their business more than if they resolve a problem properly. You would be surprised by how easily such a warning can turn things in your favor.
Share feedback with your movers – improve your future experience
As you can see there are many reasons why you should share feedback with your movers. Remember them the next time you move. Especially if you are planning to move again.

Everyone from the packers to the movers were awesome! They were all very professional and showed up when they were supposed to. would definitely use them again.
Let our team put together a comprehensive moving plan for you. Complete our simple free quote form or contact us at 1-208-375-0961.