Pros and cons of buying a fixer-upper in Idaho
Purchasing a home for yourself is a lot harder (and more expensive) than it used to be. Even if you choose to live in one of the more affordable states, such as Idaho, you may not be able to finance a great home for yourself and your family. Then you hear about an interesting option. Buying a fixer-upper in Idaho. At a glance, this is an idea that does not have any drawbacks. Sure, you will be investing some of your time in fixing the place up but you are getting a home at a bargain price! Then you hire one of the movers Kuna ID has on offer, relocate to your new place, and figure out it is not exactly that simple. There are advantages and disadvantages to this plan, which we are going to detail in this article.
Pros and cons of buying a fixer-upper in Idaho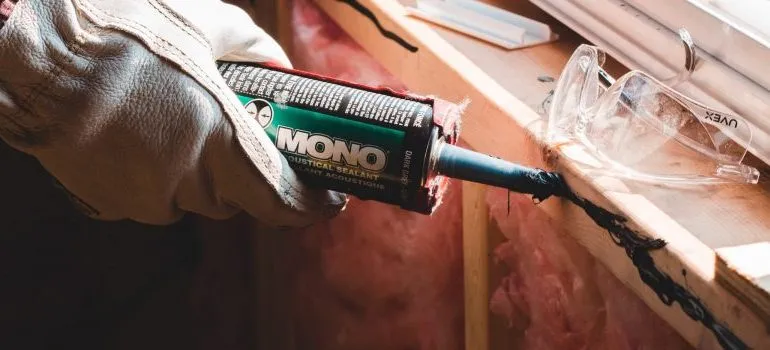 Here's a small overview of what buying a fixer-upper is all about:
Affordability
Choose your own fixtures
An investment opportunity
A ticket for getting into expensive neighborhoods
A risky venture
Purchasing a place that you need to spend considerable resources on is an interesting proposition. After all, there are people out there making millions on similar ventures. But what you need to realize is that unless you are a professional, getting the most out of a fixer-upper is really difficult. Before you can hire your local movers Boise to relocate you to your new shiny home, there will be a lot to do. And it might not really "pay off" if you are not careful.
Affordability
Pro – It will cost you less to purchase a home
The main reason for purchasing a fixer-upper is how affordable it is. You can get a lot more square footage, or get into a better neighborhood, for a fraction of the price. This is the main reason why people choose to purchase one in the first place. Some people even choose to live in such a home, slowly improving it as the years go by. They simply hire one of the Idaho moving companies to bring in their belongings and start living in the fixer-upper "as is". It's not exactly ideal, but it is a home on a budget after all. In fact, it might be even more plausible to do it this way instead of going into unnecessary debt. But for the most part, you are going to want (even need) to invest some of your savings to make the place more livable.
This brings us to our first downside.
Con – You may go way over your budget
Estimating how much the repairs will cost is one of the most difficult parts of the process. As you might already be aware, even a small home improvement may prove to be a lot more expensive than initially estimated. Even professionals who fix homes for a living cannot give you an accurate estimate unless they spend a couple of days inside the home. And you are not going to have that option prior to the purchase. That is why you need to prepare yourself for needing to invest much more than you originally estimate. Most homes are like this, actually, but fixer-uppers are even "worse". They can truly be a bottomless pit when it comes to the amount of money you need to pour in.
Investment opportunity
Not everyone buys fixer-uppers to live in them. They are actually quite good investment opportunities, depending on the location of the home. In some neighborhoods, getting a fixer-upper "back on its feet" can net you a considerable monetary gain. The following pros and cons, however, are applicable to both investments and buying a home for yourself.
Pro – You choose where the money goes
The fact of the matter is that you are going to remodel more or less the entire home. This means that you have the opportunity to choose the fixtures and the rooms that you want to really spruce up. Want a luxury bathroom? Not a problem, just invest more resources into it. In an already established home, customizations are usually not cost-effective. But fixer-uppers are more of a blank canvas than anything else. You decide where to spend your money, and how you want your home to look like when it's finished.
Pro – Home value gets significantly increased
Needless to say, the price of a refurbished fixer-upper is going to be much greater than it was initially. This is what makes these homes such a profitable investment in most cases. However, what you need to realize is that sometimes the cost of repair can be a lot higher than the difference in the initial and repaired price. That is why you may want to try and minimize the costs of repair. For example, utilizing portable self-storage solutions to assist you in the process can be a very cost-effective option. It will allow you easy access to all the necessary tools and equipment, right next to your property. There are some limitations (i.e. length of stay on your property), of course, but it is a great way to get the most out of your storage space.
Con – Financing options
The issue with remodeling homes is that there are no easy ways to finance them. There are options, don't get us wrong, but none of them are really good. The state of Idaho does not provide you with any tax returns on your credit card interest rates, so financing the remodel with one is a no-go. There are some specialized loan deals that you can take advantage of but none of them will provide you with great interest rates when buying a fixer-upper in Idaho, either.
The main problem is that you simply don't know how much money you are going to need for the complete remodel. It can fall within your expectations but chances are that you will spend way more than what you initially thought. And this can be a veritable deathtrap, financially speaking.

Everyone from the packers to the movers were awesome! They were all very professional and showed up when they were supposed to. would definitely use them again.
Let our team put together a comprehensive moving plan for you. Complete our simple free quote form or contact us at 1-208-375-0961.