Pros and cons of moving to a rural area in Idaho
One of the wonderful benefits of moving to and living in Idaho is choosing where you wish to live. You can grow your roots in a mostly rural area or settle in a bustling urban neighborhood. If you've never lived in the country before, but are considering it, the choice may be a bit frightening. Finding and moving to a rural area in Idaho is very easy but is it the right choice for you? Stay in the city you're familiar with, or explore the world of the rural living? To help you out, one of the best moving companies Boise has to offer is here to assist you. We'll discuss some of the benefits and disadvantages of going rural, to help you reach the right decision. With our help, you'll find the perfect living area right away!
The benefits of moving to a rural area in Idaho
We'll begin with the advantages of moving to the countryside. Pro for some people could be easily a big no-no for others. It is essential to mention that both the pros and the cons greatly depend on your unique circumstances. What we'll mention here are general tips that can help you consider available options, and see if living in a rural area is an option for you and your family. Take a look at some positives of rural living.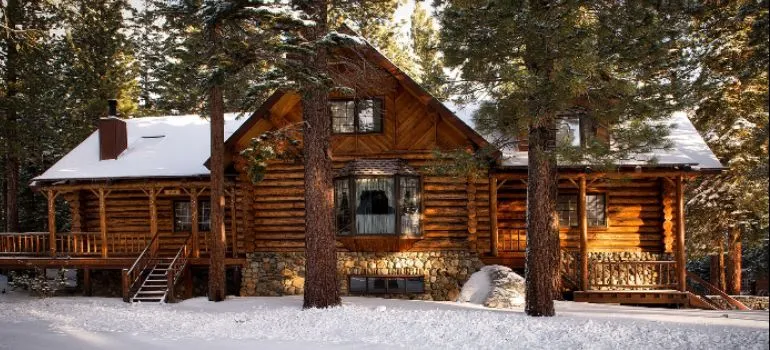 Tranquility is ensured in rural areas of Idaho
The opportunity to flee the racket and throngs of people in the bustling city is likely at the top of everyone's list. The country lifestyle of rural Idaho is portrayed by peaceful landscapes and stunning nature. The absence of city hubbub, traffic lights and jams, and other stressful factors are some of the main reasons people call movers Meridian ID to help them reach the country.
When you distance yourself from the clogged traffic lines and the cacophony of urban living, you can truly unwind and de-stress. One of the biggest benefits which adds to the serenity of rural spaces is the surrounding nature. Most communities have a plethora of open spaces, mountains, streams, and gorgeous backdrops. All of this leaves plenty of room for relaxation and unforgettable adventures.
Idaho's rural landscapes offer unmatched privacy
Oftentimes, all we want is to be left to our own devices. This isn't to say that we want no social interaction whatsoever. The point is, we sometimes wish to engage in activities and spend time with loved ones, without disturbances. When you're living in the countryside, there is undeniably a solid layer of privacy. In the city, as well as in the suburbs, there are too many prying eyes and solicitors. Some try to sell you various items, while others are just curious as to what you are doing without any specific purpose.
In Idaho's rural areas, however, you will be far away from the crowds, peering eyes, and individuals trying to disturb your peace. If you're living in a more scarcely populated area, you can be sure that nobody will come knocking at your door, unless there is an absolute necessity for it.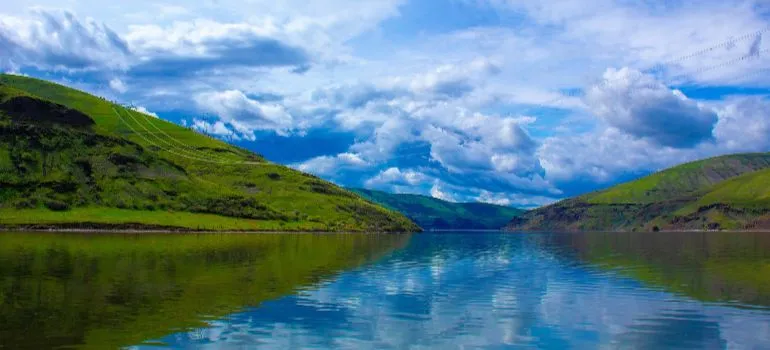 With good privacy comes relative safety
To add on to what we've just mentioned, being far away from the rest of the world offers safety next to privacy. When you relocate with the help of movers Kuna ID, you want to be absolutely sure your property is safe. Lower people density directly lowers the chances of your property being damaged, or your home being burgled. This, of course, isn't a guarantee, as rural homes also get broken into, just like anywhere else.
To make a solid point, we can turn to statistics. To begin with, Idaho is the 39th most populous state in the USA. Idaho's population in 2022 is close to 1.9 million people. On a yearly level, there are around 1105 property crimes per 100,000 people. This is around 48% lower than the national average, which shows just how safe moving to a rural area in Idaho is.
Enhance your daily activities with interesting toys
Living in the countryside gives most people the opportunity to live their dreams to the fullest. This often includes buying a lot of toys and equipment they previously don't have the space or the conditions for. Once you move to one of Idaho's rural areas, you will have more spaces and fewer noise ordinances. With this, you can fulfill your dream of owning a dirt buggy, a motorcycle, or an ATV.
Remember that movers Nampa ID can provide you with shipping services, and help you get your new gear to your homestead. If you're a fan of rifles or bows, you will also benefit from your new surroundings. This, of course, doesn't mean you can just start shooting whenever you please. Before you enjoy your hobbies, make sure to do so in a safe environment, and read any safety instructions and regulations your county may have before doing so.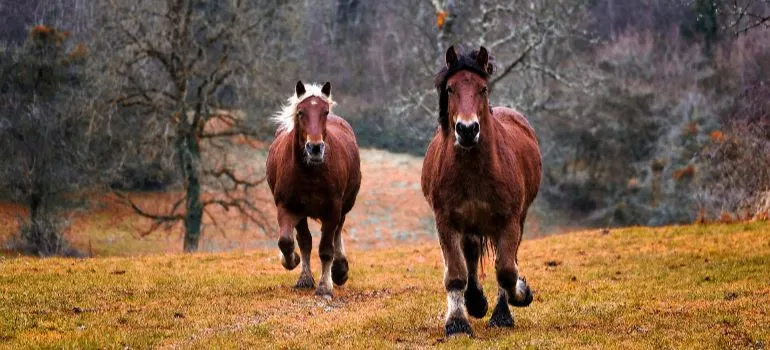 Animal lovers rejoice!
While some people prefer fast and fun activities with various vehicles, others may enjoy a more timid, relaxing hobby. If you're an animal lover living in the city, you've probably lamented over the fact that you can't have a large number of pets or a specific type of animal you like. This all changes when you settle into a rural homestead. In most cases, most urban and suburban neighborhoods have very strict Homeowner association rules and regulations when it comes to animals. Rural communities, on the other hand, will let you keep any animal you want, as long as it is legal in the county you're living in. And, best of all, your furry, feathery, or scaly friends will have ample space to live and enjoy in.
Affordability is one of the key elements of moving to a rural area in Idaho
Usually, living in rural communities is far less expensive compared to the city areas. However, this boils down to property prices alone. Homes and acres of land outside of the city are usually cheaper due to how far away they are from the everyday amenities of the city. For example, a 4-bedroom family home in Boise costs around $1.000.000. In a rural area of Idaho, you can purchase a 3-bedroom home, with 9 acres of land, for roughly the same price.
This is without a doubt a great investment, and movers Eagle ID would be more than happy to help you reach your new rural homestead. Depending on how far away you are from a larger populated area, daily tasks and supply runs may require a car. However these expenses will be largely offset by affordable housing, and fewer costs of living compared to the city.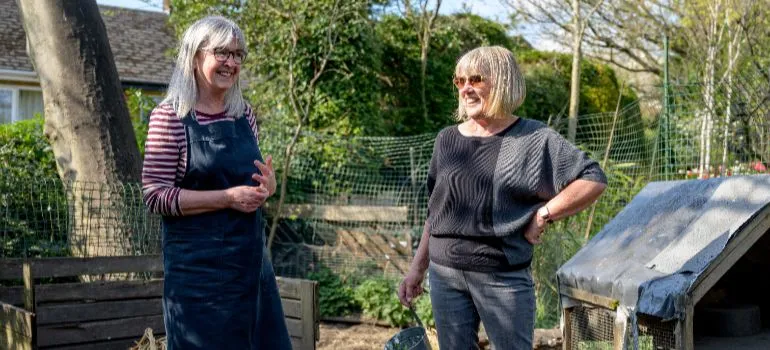 You will experience a much stronger sense of community
Most people claim that they feel more connected to their immediate community when living in a rural area. If you're someone who likes familiarity and helping your neighbor, this could be a very big pro for you. And, there's no better place to experience this feeling than in Idaho. In fact, rural communities often depend on the union of the community in order to thrive. As we've already mentioned, you could be quite far away from the city and thus, far away from common everyday amenities. In times of need, you will have to rely on your next-door neighbor. People living in the country understand this and always tend to nurture a friendly, selfless mentality. This is exactly what gives small remote towns their own unique beauty and charm, and it is the reason why so many people choose to relocate to the country.
The negative aspects of living in Idaho's countryside
Now that we're familiar with all of the benefits the countryside can bring, let's get familiar with some of the possible downsides. Just as before, do remember to keep an open mind, as these are just general observations.
Distance from the city area
Earlier we mentioned living far away from the city's noise and lights is a pro. At this point, you might be confused as to why we are listing the same fact as a disadvantage now. The reason for this is the simple fact that some of the amenities city people take for granted might not be available in rural areas. This may include things like movie theaters, restaurants, concerts, hospitals, department stores, and grocery stores. If you ever want or need to use some of these services, you might have to make quite a long trip. If you have friends living in the city, seeing them can also imply frequent long-distance trips. But, if you convince them to relocate to the country as well, movers Caldwell ID will be right there to help them! It goes without saying that rural life does come with a few sacrifices.
Moving to a rural area in Idaho may imply higher utility costs
Remote living often comes with higher costs of basic utilities like water, gas, electricity, and sewer systems. Over time, they can put quite a toll on your wallet. The reason for such a steep price difference is, yet again, the distance. All of your utilities have to be delivered from the nearest town or city. And the further away you are, the more infrastructure is needed to connect you to the grid. If you're close to a town, your utilities will come at fairly decent rates. But if you're further away, your expenses could stack up drastically. The good news is, these costs can be offset by a few factors. Some rural communities have their own septic tanks and wells, which is a relief for your wallet. And, Idaho's government offers rehabilitation loans for utilities, which can be quite handy.
Your internet speeds could suffer
Internet access is an issue for most people living in rural communities, not just in Idaho. It's not about the fact that you can't obtain it, but the fact that it isn't as reliable. Unfortunately, due to the way our society works, you will need some sort of connection every once in a while. If this isn't such a big deal to you, then grab a few moving boxes Boise offers for sale, and start packing! Although the internet may not be flawless, it is more than enough for basic communication through emails and social media. If you want to explore alternative connectivity solutions, it is best to talk to your service providers directly, and figure out a custom plan. Keep in mind, however, that this may come with additional costs.
If you hate bugs, moving to rural areas of Idaho may not be for you
As we've established by now, moving to a rural area in Idaho comes with quite a few features which the cities don't have in such quantities. However, some of them aren't so favorable. A high quantity of insects isn't a direct con, but more of an annoyance. Although it may pose as a problem if you generally dislike insects, or have a phobia of them. But, at the end of the day, it is a simple fact of life, and cannot be prevented. What you can do, however, is reduce the number of insects in your home with the use of screens and nets. This way, you can enjoy your tranquil home without annoying pests buzzing around your head.
References:
REA Group Ltd., Property for Sale in Idaho, https://www.realestate.com.au/international/us/id/?searchtypes=house+land+rural
UpNest, Cost of Living in Idaho | The True Cost to Live Here, https://www.upnest.com/1/post/cost-of-living-idaho/

Everyone from the packers to the movers were awesome! They were all very professional and showed up when they were supposed to. would definitely use them again.
Let our team put together a comprehensive moving plan for you. Complete our simple free quote form or contact us at 1-208-375-0961.