The pros and cons of friends helping you move
Relocation is never easy to put together on your own, no matter how far you're moving. That's why it's always better to have the right kind of help on your side. However, professional moving companies are never cheap. Therefore if you are trying to save money and move on a tight budget, it is best to avoid them. Instead, the perfect solution is to attempt a DIY relocation. But even then, you'll need assistance. Especially, when the time comes to load all the heavy furniture onto the moving truck. In that case, friends and family that can help you are valuable partners. But you should always keep in mind that they are not as experienced with relocation as Idaho movers. Here is a list of the pros and cons of friends helping you move. It will help you decide if this is a good choice for your upcoming relocation.
The biggest advantage of friends helping you move is that it is cheaper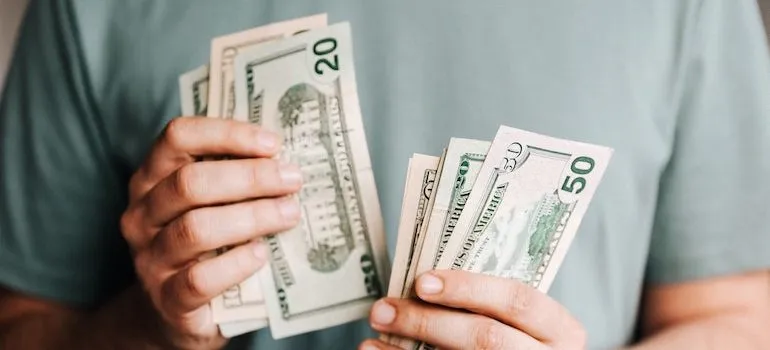 When you look at all the expenses you have when hiring professional movers, the list is quite large. But the biggest drawback is that most moving companies charge per hour of work. So if you have a large household or a lot of stuff, you will need a big budget. Also, there are always additional expenses that you can not plan for. However, with friends helping you move, it is a completely different story. Because you will only have 3 major things to spend your money on.
Firstly, you will need packing supplies in Boise for all your belongings. And that includes boxes, bubble wraps, and plastic sheets. Secondly, you will need to rent a moving truck. But make sure it is one of the right sizes. Lastly, you will need to buy food and drinks for all your friends.
With the help of friends, you will easily declutter your home
There is nothing duller than packing all your belongings alone. Because it is tedious work, the time will go faster if you have fun doing it. Sure everything will go quicker with movers Nampa ID. But if you are not on a tight schedule, then why not try to do the move with help of friends. Especially if you have a lot of stuff and you need to declutter.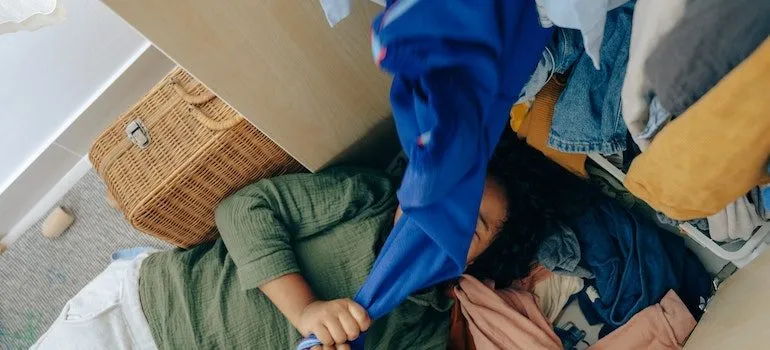 In that case, extra help from people that know you best is priceless. For example, if you need to choose between two pairs of shoes but can not make a decision, a friend can help you. Also, a lot of the items in your home have an emotional value. Therefore throwing them away will not be easy. Hence, you need the assistance of an objective thinker. You can always trust your loved ones to have your back.
When relocating with friends you do not have a fixed deadline
The biggest source of stress when relocating is that everything must be done on a certain date. So you have to finish the packing before the residential movers arrive. However, with friends on your side, you can relax. For there is no deadline but the one you decide. In other words, if you see that you need more time, you can simply move your relocation to a later date.
Likewise, you are not paying your friend per hour. Thus you don't have to hurry to have everything done, so they do not empty your wallet. However, some might say that because of all this your relocation will take longer. But this is not necessarily true. When people are having fun the work is more productive. So expect a quick and efficient move with your friends by your side.
Your friends are not as reliable as professional movers
Unfortunately, the biggest disadvantage of moving with the help of friends is that they are not always reliable. For example, you have set up a schedule, and you know exactly what you need to finish that day. But a lot of your friends are coming late so you can not do all the work. But with professional moving companies, you will never have this problem.
When you make an appointment, a team of movers will arrive exactly on time. So everything will be done on time and without delays. So you can that way make plans and have extra free time to do more important things. Thus in the end you will know exactly what you are getting for your money.
Once you relocate you will have nobody there to help you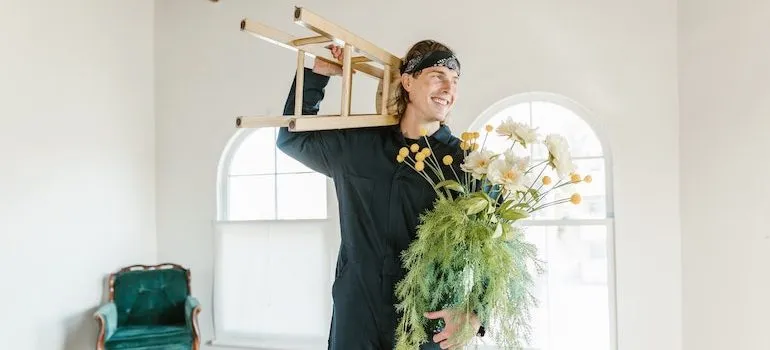 Sure there are a lot of advantages of relocating with the help of friends. Unfortunately, there is one major drawback. When you need to move long distance, to another city or even a state, you will have nobody there to help you. So once everything arrives, you are left on your own to try and take care of everything. And that includes all the unloading, unpacking, and arranging all the furniture. Not to mention cleaning everything once you finish. Therefore it might be better to hire a team of moving professionals for your upcoming relocation. For they will do everything for you. Hence you can just walk into a home that is ready and waiting for you.
Friends helping you move is not an easy choice
There are many positive and negatives sides of friends helping you move. So you will have to carefully think about what is a good choice for you. However, the positive side is always that you will have the opportunity to properly say goodbye to everybody. Especially if you are relocating outside of the State of Idaho and you will not see them for a while. Then use this to spend some quality time with them. But if you hire professional movers, you can always organize a farewell party. So take some time to make the right decision that will benefit you the most.

Everyone from the packers to the movers were awesome! They were all very professional and showed up when they were supposed to. would definitely use them again.
Let our team put together a comprehensive moving plan for you. Complete our simple free quote form or contact us at 1-208-375-0961.