Moving to Pocatello from Nampa ID
If you love living in Idaho but are looking for a bit of a change of scenery, then moving to Pocatello from Nampa ID might be the solution. These two towns have enough in common that you'll still feel right at home in Pocatello coming from Nampa. But they also differ in enough ways that relocation to Pocatello might be worth the trouble. So what is it that might push you to bite the bullet and finally look into Idaho moving companies? Let's find out by taking a look at the good, the bad, and the ugly of moving from Nampa to Pocatello.
What to expect from moving to Pocatello from Nampa ID
Before you decide if you should hire movers Nampa ID and relocate to Pocatello, you should know exactly what you're getting yourself into. How is Pocatello different from Nampa and is moving to Pocatello going to improve your life? Well, that depends. Pocatello has some advantages over Nampa. And it has some disadvantages. So you'll want to weigh your options before making the final decision.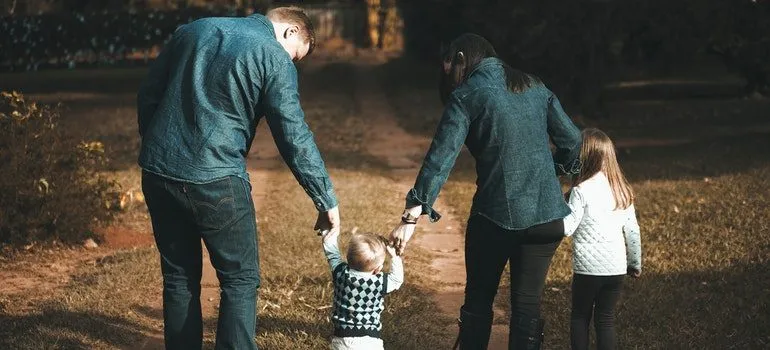 A smaller town with more limited options and less diversity
Nampa has around 91,000 residents. Additionally, it is a suburb of Boise, which has another 230,000 residents. By comparison, Pocatello is much smaller: the town has just over 50,000 residents. Although the demographics of Nampa and Pocatello are comparable in many aspects (including population density, median age, and even median income), this size disparity does affect the diversity of the population. Nampa is home to more ethnic, racial, and religious minorities than Pocatello.
Lower cost of living and housing for an equal or better quality of life
Idaho is, in general, a fairly affordable state to live in. Even so, there is a noticeable difference between Pocatello and Nampa costs of living: Pocatello is around 12% less expensive to live in than Nampa. This is especially felt in real estate with Pocatello housing prices as much as 40% lower than those in Nampa. And yet, none of this affects the quality of what you're buying. So you can get the same quality of housing, healthcare, utilities, groceries, and life in general for lower prices if you move to Pocatello.
Better for families and young professionals both
The median income is about the same in Pocatello and Nampa, as is the unemployment rate. Both cities have experienced positive job growth in recent years too. But Pocatello has, on average, a more highly educated workforce and better commute times. This makes it more suited to young professionals. And if you have a business of your own, you won't make a mistake hiring heavy equipment movers and relocating it to Pocatello. Additionally, Pocatello is safe and family-friendly too. So it's a great choice regardless of whether you are moving alone or with kids.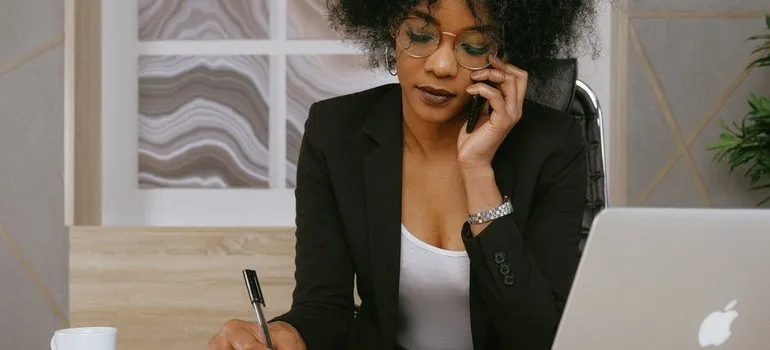 Noticeably better public schools for your children
Although Nampa and Pocatello are similar in many ways, something that Pocatello can definitely claim victory in are public schools. The schools in Pocatello are well above average and significantly better rated than those in Nampa. So if you are moving with children, Pocatello is definitely a good place to go. 
Moving to Pocatello from Nampa ID made easy
Pocatello is about 250 miles (or a four-hour car drive) away from Nampa. That doesn't sound like a lot when you're taking a trip. But it can be a hurdle when you're moving. However, with enough preparation and some help, moving can go smoothly and without problems.
Get professional help to save yourself time, energy and stress
The easiest way to make your relocation faster, safer, and less stressful is to hire professional movers for the job. Most people try to avoid this and do their move DIY-style. But the truth is that moving costs ID is not very high. And you're paying for someone's labor, expertise, and assistance which will serve to make your move significantly easier. In the end, most people find the cost of professional moving services to be well worth it.
Don't procrastinate with your relocation and always have a plan
Moving is a process that has a lot of steps and takes a lot of time. To make sure you're always on schedule, you want to make a plan early on in the moving process. Your best bet for good organization is a moving checklist. Remember to break down major tasks (like packing) into smaller, easier-to-digest steps (like packing the living room, packing the bathroom, etc). Try not to let yourself get overwhelmed – we know it can be scary when you think about everything you need to do. But the important part is to start somewhere and start soon. The sooner you start, the less stressful it'll be.
Pack smart, not hard
Packing is by far the hardest part of every move. To make it (and your entire relocation, really) easier, you should get rid of some of your stuff. You can donate to charities, sell online, or simply throw away the things you no longer use. This will diminish the number of things you need to pack and thus speed up the process. It'll also make it easier to load the moving truck and unpack later. Once you've decluttered your home, you'll be able to judge how many moving boxes and other supplies you need. Get them in advance and start packing!
Is moving to Pocatello from Nampa ID the right choice?
Both Pocatello and Nampa are popular cities in Idaho to move to. They each have their own unique advantages and disadvantages. Which is better for you depends on your priorities and lifestyle. Moving to Pocatello from Nampa ID may well be the best decision you make in your life. Or it may be a mistake. The truth is that you are the only person who can answer this question with any certainty.

Everyone from the packers to the movers were awesome! They were all very professional and showed up when they were supposed to. would definitely use them again.
Let our team put together a comprehensive moving plan for you. Complete our simple free quote form or contact us at 1-208-375-0961.