Moving to Idaho Falls from Meridian
One of the great things about Idaho is that you pretty much can't go wrong with the city you choose to live in. They all offer something uniquely wonderful – the question is only what you're looking for. So, if you need a bit of a change of scenery, you may want to consider moving to Idaho Falls from Meridian. Both are excellent places to live, so what makes Idaho Falls special? And how do you go about researching Idaho moving companies, hiring the right movers, packing for a relocation, settling into a new home, and other moving tasks without losing your mind?
What can you expect from moving to Idaho Falls from Meridian?
Idaho is a great state to live for a number of reasons: it is affordable, it's perfect for any nature lover, it's very safe, and it offers a lot of job opportunities. But if Meridian and Idaho Falls are evenly matched in all that, then why hire movers Meridian ID and relocate at all? What is it that makes Idaho Falls special?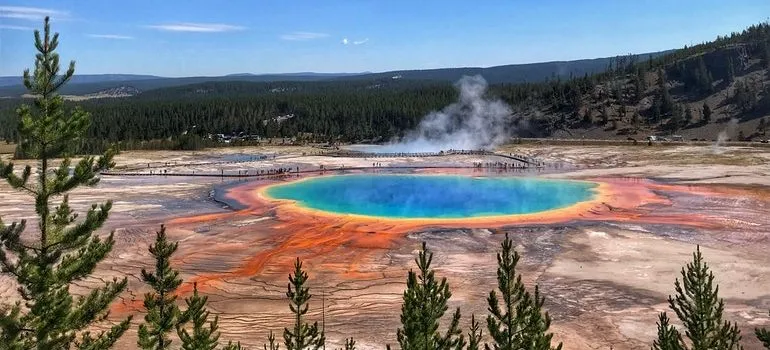 Lower cost of living
Although the entire state of Idaho is considered pretty affordable, there are, of course, some differences between different regions within Idaho. Unfortunately, one of Meridian's biggest flaws is its cost of living. It is more on par with the national average than that of the majority of comparable Idaho towns. Idaho Falls, on the other hand, is exactly what you would expect from a city in Idaho. Low costs of groceries, utilities, housing, and healthcare combine to make Idaho Falls very affordable, more so than Meridian.
Suitable for every lifestyle
Although Idaho Falls is smaller than Meridian (60,000 residents to Meridian's 90,000), it offers more diversity and variety. Idaho Falls residents come from all walks of life. You'll find people of different ethnicities, religions, and backgrounds here. And the city offers them all something different. Are you a health and fitness enthusiast? Do you like hiking, biking, and other outdoor activities? Are you more into cozy cafes and nice restaurants? Or maybe you like clubs and bars and a lively nightlife? Perhaps you want to hire commercial equipment movers and relocate your own business here? Whatever it is that you like to spend time doing, Idaho Falls has it all.
No downgrades from Meridian
The great thing about moving from Meridian to Idaho Falls is that you'll get to experience a new place with different benefits without sacrificing all that you love about Meridian. Idaho Falls is just as (if not more) safe, family-friendly, lively, and beautiful as Meridian is. So you won't be trading the comforts you already have for others – you'll just be upgrading.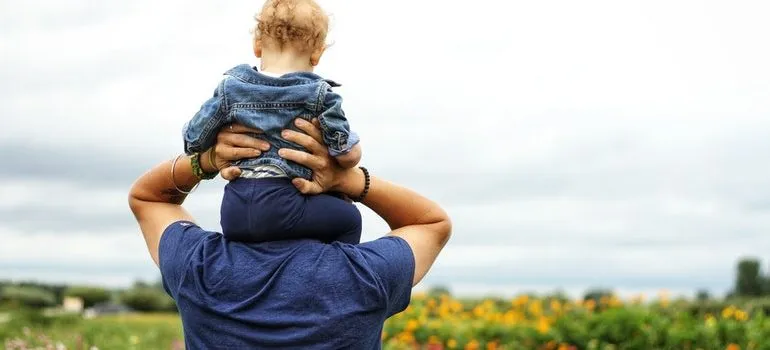 How to make moving to Idaho Falls from Meridian easier
The good news about relocating from Meridian to Idaho Falls is that you don't have to worry about crossing state lines, which makes the move much easier. However, you'll still have to cross around 300 miles with all your belongings and that's not exactly easy. So anything you can do to make the process easier is a good idea!
Hire movers to help you with the relocation
The most effective way to reduce the stress of relocation is to hire residential movers and let them handle it. There are numerous benefits to working with a moving company:
movers work faster than you so you can save time
you get to relegate the heavy lifting to someone else
you'll have access to storage units and some of the best packing materials
moving is far less stressful when you have the help of experienced professionals who know what they're doing
Of course, the services of professional movers can be expensive. So many people opt for DIY moving to save money. Which option works better for you will depend on your priorities.
Be organized and don't procrastinate
Moving is a long process that involves many steps. In order to make sure that you are not forgetting something important, it's best to start every relocation with a plan. Checklists are the most common way of getting organized. Simply write out all your moving tasks and go through them one by one. You can also find pre-made checklists online.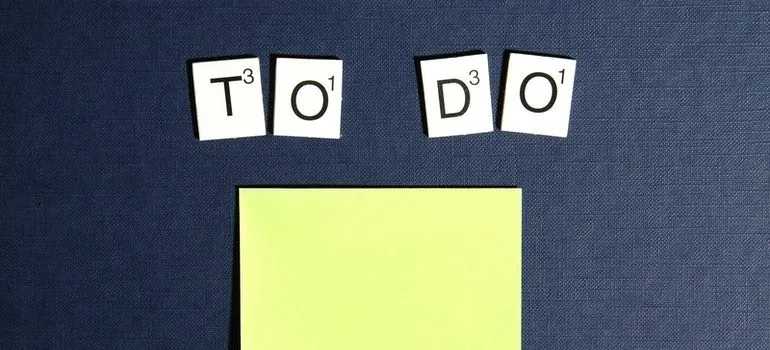 The other important thing to do when in the early stages of moving is to avoid procrastination. It may seem like a few months or weeks before moving day is a bit early to start preparing. But it's really never too early to start. So don't waste any time and start with moving preparations as soon as possible.
Don't underestimate how long it takes to pack
Packing is the part of moving that tends to take up most of our time. And yet, people usually underestimate this step. But no matter how fast you are at packing for trips, packing for a move is much more difficult. After all, you'll need to gather packing supplies that you probably don't have just lying around the house, pack all your belongings in ways that ensure their safety during a long trip, and do all this in a manner that doesn't disrupt your daily life by making important items inaccessible too early. So give yourself plenty of time. Start small – with a plan. If you get a good headstart, you'll be able to pace yourself and make packing easier.
What do you do after moving to Idaho Falls
Once your relocation is over, it's time to settle into your new home. First, you'll want to unpack and arrange things in your house to make it feel more comfortable and welcoming. Then, you should get to know your own neighborhood. Throw a house warming party or join some local events to meet your neighbors and make new friends. Finally, moving to Idaho Falls from Meridian is all about new experiences so go out there and get a taste of everything Idaho Falls has to offer: rafting, Yellowstone Park, camping, fishing, hunting, art galleries, museums, concerts, theater, and so much more.

Everyone from the packers to the movers were awesome! They were all very professional and showed up when they were supposed to. would definitely use them again.
Let our team put together a comprehensive moving plan for you. Complete our simple free quote form or contact us at 1-208-375-0961.