Moving from Meridian to Twin Falls
If this is your first time moving from Meridian to Twin Falls then you might need some assistance. First of all, hiring professional movers might be a really good idea. Your relocation is going to be a lot easier if you have one of the Idaho moving companies by your side. But hiring them is just the start, you will also need to create a moving checklist, go through the decluttering process, and so on. It is important to know just what is expected of you and this article is going to provide that information. Once you finish reading, you will have a firm grasp on what your relocation will entail.
How to prepare for moving from Meridian to Twin Falls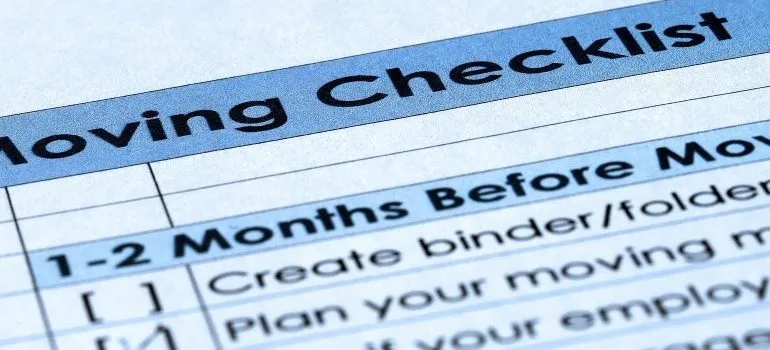 Here is a list of the most important things you will need to sort out:
Create a moving checklist
Declutter and sell, donate or give away unnecessary items
Get enough moving boxes, packing supplies, and cushioning
Pack seasonal clothes in advance
Assign tasks to every family member
Contact your utility providers
Hire professional assistance
Create a moving checklist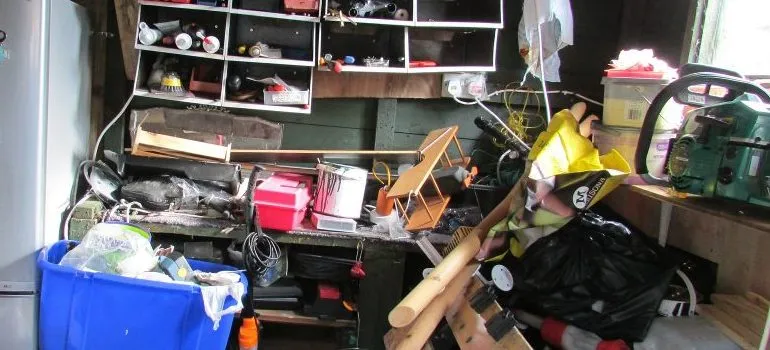 Your move is going to require you to do numerous tasks. Organizing your time and effort then becomes of utmost importance. That is why a moving checklist is a long-standing staple when it comes to relocations of any size. Basically, this is a list of tasks that need doing and your first job is to populate it. Whether you are hiring movers Meridian ID or contacting utility companies, write the task down first. Whenever you think of something that needs doing, no matter how big or small, write it down as well. This is a group effort and you need to involve every family member in its creation.
Once you have the list populated, stick it somewhere where you can't miss seeing it. Fridge doors are a particularly common spot for such a list. Furthermore, whenever you finish a task or think of a new one, update the list accordingly. If you do so, this list is going to serve both as a "progress report" and a "still to-do" list. It is also advisable that you have at least one more copy on your phone, so updating it becomes really easy.
Declutter and sell, donate or give away unnecessary items
After you finish with the checklist, it is time to go through the decluttering process. Every household has items that will never see any more use. You don't want to carry those items with you, as they will inflate the cost of the move. Identifying these items is not really that easy, though, and you might need to set aside some time for the task. Again, this is a group effort as something you deem worthless might be quite precious for another family member.
Once you identify the items that are not making the trip with you, it is time to decide what to do with them. The easiest solution is to throw them away but that is almost always a waste. You can give away, sell, or donate the things that you don't need. Choose the most appropriate option, and move on.
If you are downsizing, you may not have enough room in your new home for all of your belongings. Luckily, there are solutions. You can look into storage services if you want to bring everything with you. If you rent a storage unit you will be able to keep all of your possessions and still have a clutter-free home! A storage unit can come in handy for a variety of other purposes, as well. It is always great to have more storage space, after all.
Get enough moving boxes, packing supplies, and cushioning
Once you figure out which items are going with you, it is time to pack them. For this, you are going to need containers and packing supplies. Moving boxes are easy to obtain, simply visit a couple of local stores and ask them if they have some to give you. After visiting several stores, you should have most of the boxes that you need. You can always buy the rest. However, if you need specialty boxes for some of your work stuff, you can contact commercial equipment movers and have them sort it out. They will have everything that your relocation requires. As for the packing supplies and cushioning, the easiest option is to simply buy them. Alternatively, you may search for people that have moved and buy some of those supplies from them.
Pack seasonal clothes in advance when moving from Meridian to Twin Falls
In order to make the whole packing process easier, start packing items that you are not going to need anytime soon as soon as you can. Seasonal clothing is a prime example of things that you can safely pack straight away. The more work you do now, the less you will have when it really matters.
Assign tasks to every family member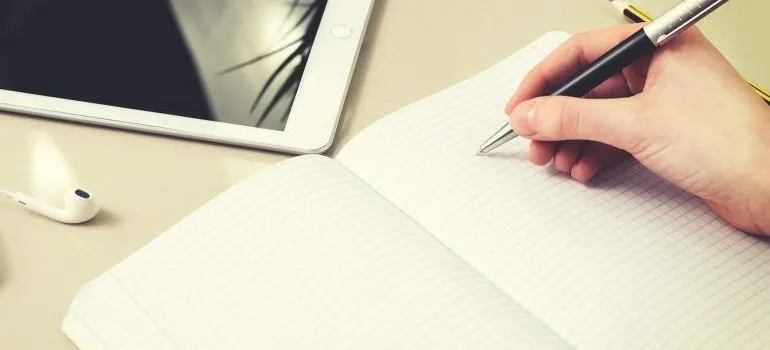 As you might have guessed it already, moving is a group thing. All of your family members can help in the process and they should. Once you have the tasks laid out before you, assign them to each member according to their capabilities. Assigning tasks and chores will help divide the workload. This way, no one person is going to get overwhelmed and everyone will get to chip in. Just make sure that you consider everyone's schedules and obligations before you dole out tasks. It may be best to hold a family meeting on this topic alone.
Contact your utility providers
Regardless of whether you are going to transfer or cancel your utilities, you will need to contact their offices. This is something you might want to do sooner rather than later. The reason is that some of the providers might have specific procedures that you will need to follow. You will at least want to be familiar with them so you know when to file for cancellation/transfer.
Hire professional assistance when moving from Meridian to Twin Falls
Finally, there will be a lot more work involved in moving from Meridian to Twin Falls. You are going to need to lift and carry your items to the moving truck and drive them to your new home. This is usually too much to handle on your own so hiring professional movers is highly advisable. They are going to do most of the work for you and their knowledge, expertise and experience are going to make everything easier.

Everyone from the packers to the movers were awesome! They were all very professional and showed up when they were supposed to. would definitely use them again.
Let our team put together a comprehensive moving plan for you. Complete our simple free quote form or contact us at 1-208-375-0961.