Moving day meal plan for first-time movers
When you're moving for the first time, everything is new, unfamiliar, and stressful. Anything you can do to make your moving day easier is, therefore, a good idea. And one such idea that people don't talk about often enough is planning your meals for moving day ahead of time. Even with the help of the best Idaho moving companies, you'll have a lot to do on moving day and not a lot of time. If you don't plan in advance, you can easily end up hungry on your way to your new address. But a moving day meal plan will resolve that. It'll save you time, effort, and energy. It'll also keep you healthy and energized for the relocation. So it's definitely something worth thinking about.
Why create a meal plan for moving day?
Meal prep is probably not the first thing that comes to mind when you think about preparing for a move. You might think about the local movers Boise you're going to hire or all the packing you'll have to do. But everyone has to eat. On moving day especially, you'll need a lot of energy. Yet, you won't have a lot of time to cook while running around and putting finishing touches on moving boxes. This is why meal prep is a good solution for moving day. You can decide on what to eat and prepare all your meals in advance. Then, when moving day dawns, you'll have one less thing to stress over.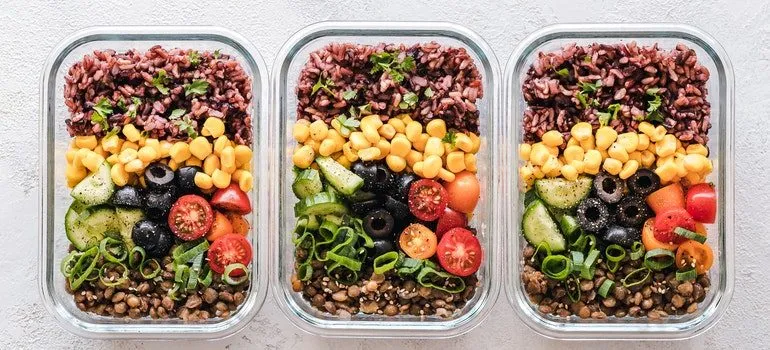 What to eat on moving day?
As a general rule, you want to eat something nutritious that gives you a lot of energy but isn't too heavy. You'll be doing a lot on moving day so you'll need to have the energy for it. But you also don't want to go into a food coma after every meal. So something light, that you can eat quickly on the go but that will still keep you going all day is ideal. Some things you want to have in your fridge as moving day approaches are:
a variety of fruits and veggies (especially greens)
eggs
lean meats (like chicken or turkey)
bread
low-fat dairy products (like milk, yogurt, and some cheeses)
nuts and nut butters
Moving day meal plan: breakfast
Breakfast is the most important meal of the day! It gives you the strength and energy to start your day off on the right foot. That's especially important when you're moving because relocations typically start early in the mornings. You are most likely, therefore, to do most of the heavy lifting between breakfast and lunch. So eat like you'll be doing the work heavy equipment movers do – eat something that can sustain you for a while. The best ideas for morning meals that you can prepare in advance are:
Overnight oats and cereal: full of protein, fiber, carbohydrates, and nutrients; filling and exceptionally easy to make, oatmeal and cereal are good choices for a healthy breakfast every day
Toast, sandwiches, bagels, and pastries: filling, easy to make, and with a variety of different flavor profile options, all types of bread and pastry are a good breakfast to make when you're on the go; if you're on an especially tight schedule, you can also always get them from a local bakery and save yourself time and effort
Eggs: what makes eggs such a good moving day breakfast is that you can make them in a variety of ways – sunny side up, scrambled, boiled; you can combine them with other foods like bread or lean meats; they're quick and easy to prepare (even microwave friendly) and they will still be a good, hearty, energizing meal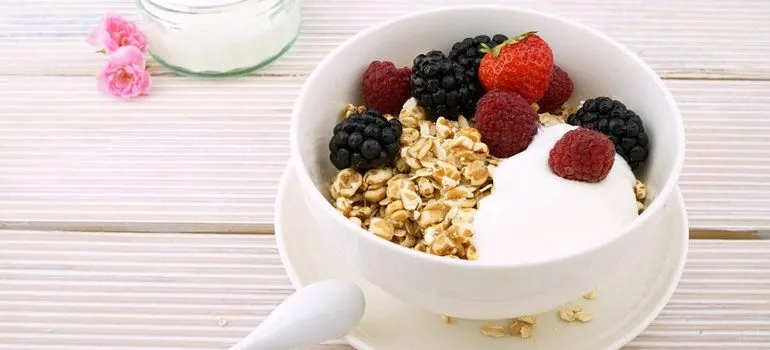 Moving day meal plan: lunch
Odds are that you won't have a lot of time for lunch on moving day. Either you'll be finishing loading the truck and leaving your old home or you'll already be in the car on the way to your new address. Either way, you should not expect an elaborate family meal for lunch. Instead, consider one of these:
Salads or other vegetable-based meals: vegetables are healthy, tasty, full of fiber and protein, and easily digestible food so they make a perfect lunch for moving day; pack a nice energizing salad or some steamed or grilled veggies to go and you have a quick meal you can eat on the go
Sandwiches, wraps, rolls, burritos: grab whatever you have in the fridge from lunch meats to vegetables to dinner leftovers and put it in your favorite bread and you've got a whole meal; sandwiches, wraps, and rolls are easy to make, easy to pack, and suitable for eating on the go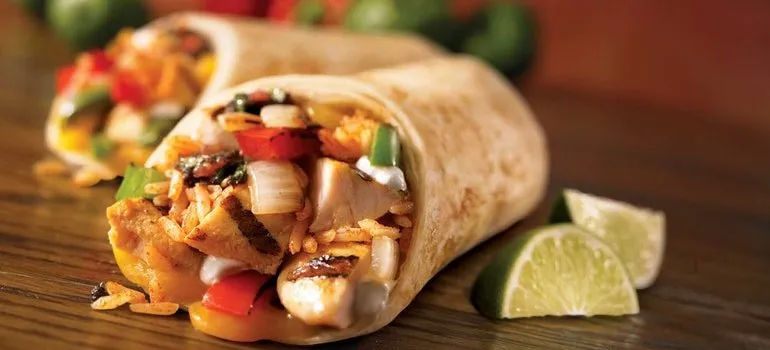 Moving day meal plan: dinner
Even with the help of the best residential movers ID, moving is going to be exhausting. By the time you're in your new home and dinner rolls around, you won't have the energy to prepare much. So don't! Eat the leftovers from previous moving day meals instead of letting them sit until they go stale or turn bad. Or buy some pre-made microwaveable or reheatable meals at the local store and unpack the microwave early.
Finally, if you really want a lazy evening in without any effort on your part, order some takeout delivery. Every neighborhood has some pizza place, Chinese restaurant, or another fast-food establishment that delivers. This is your chance to start getting to know the neighborhood immediately!
Don't forget about snacks!
When you're preparing your moving day meal plan, you should keep in mind that most people don't just eat the three major meals during the day: we also love snacks. And when you're moving, snacks can actually be good for you. Healthy, nutritious snacks will give you an energy boost and keep you full between meals while you're too busy with the move to actually eat. And while you should cut yourself some slack and enjoy some chips or a chocolate bar on moving day, it is also important that most of your snacks are something like nuts, granola bars, fruits, and nut butters, and sports drinks. These will fit great into your meal prep.

Everyone from the packers to the movers were awesome! They were all very professional and showed up when they were supposed to. would definitely use them again.
Let our team put together a comprehensive moving plan for you. Complete our simple free quote form or contact us at 1-208-375-0961.