Moving Company Red Flags: What to Watch Out for When Booking Idaho Movers
Selecting the right moving company can significantly ease the burdens of relocation in Idaho. However, not all moving companies are created equal, and unfortunately, there are some unscrupulous operators out there who may cause more harm than good. Therefore, make sure to understand the importance of choosing the right moving company and consider things to watch out for when booking Idaho movers. So, being one of the most reputable Idaho moving companies, we will inform you about red flags and equip you with the knowledge necessary to make informed decisions in Idaho's bustling moving industry.
What to Watch Out for When Booking Idaho Movers?
Whether you're planning a residential move or a corporate relocation, being aware of these warning signs will help you avoid potential headaches and ensure a smooth transition to your new home or office. So, when thinking about factors to watch out for when booking Idaho moving companies, make sure to consider the following:
Legitimate license importance
Suspiciously low estimates
Cash-only policy
Lack of physical address
Poor reviews and customer complaints
Incomplete contracts
Excessive deposit requirements
Unprofessional movers
1. Why is a Legitimate License So Important?
One of the key aspects to consider when booking Idaho movers is their licensing status. A proper moving license is not just a legal requirement; it is an essential indicator of a legitimate and reliable moving company. A valid license ensures that the movers adhere to industry standards, regulations, and ethics. Moreover, it provides you with the assurance that your belongings are in capable hands. A reputable moving company will prominently display its license information, which can be verified with the appropriate state or federal authorities.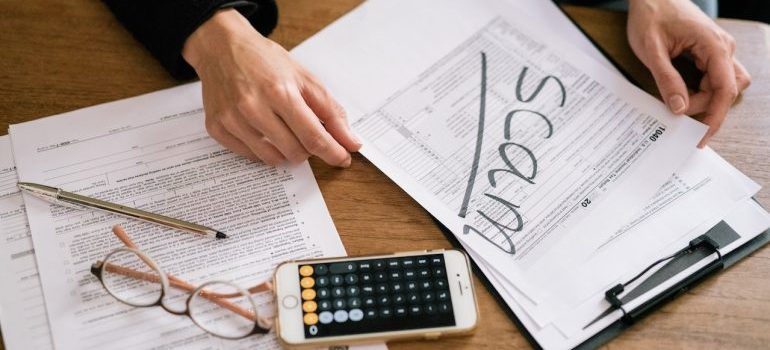 On the other hand, a potentially fraudulent or nonexistent license is a red flag that should raise concerns. Signs of such a situation include evasiveness or hesitation in providing license details, unprofessional documentation, or discrepancies in the information provided. Failing to verify the legitimacy of a moving company's license may expose you to various risks. Such might include damaged or lost belongings, hidden costs, or even falling victim to scams. Therefore, it is crucial to prioritize a legitimate license when selecting Idaho movers to ensure a convenient and secure relocation process.
2. What to Do When the Estimates Are Suspiciously Low?
Being cautious when encountering suspiciously low estimates for moving services is essential. While they may seem tempting, these unrealistically low estimates can lead to significant dangers and potential headaches. Companies offering such estimates often employ deceptive tactics, such as hidden fees, subpar services, or even holding belongings hostage until additional payments are made. It's essential to understand that quality moving services come at a reasonable price.
Unrealistically low estimates may indicate a lack of professionalism, experience, or proper licensing, jeopardizing the safety and security of your belongings. When booking Idaho movers, watch out for these red flags and prioritize the reliability and reputation of local movers Boise offers over enticing but unrealistic cost savings.
Tips When Dealing With Suspicious Estimates
To determine a reasonable price range for moving services in Idaho, consider the following tips. Firstly, conduct thorough research on multiple moving companies in your area. Furthermore. compare their rates and services, ensuring they provide an itemized breakdown of costs. It's advisable to obtain at least three quotes to establish a baseline for pricing. Additionally, check customer reviews and testimonials to gauge the quality of service provided by each company. Ask for references if needed.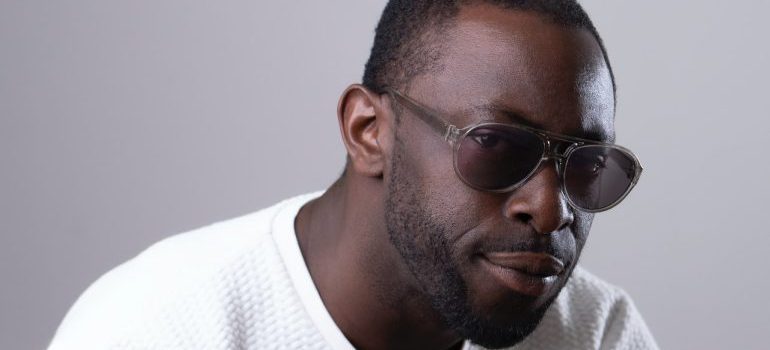 Moreover, take into account the specific details of your move, such as the distance, volume of belongings, and any additional services required, like storage or packing and moving boxes in Boise. These factors can influence the overall cost. Lastly, communicate directly with the moving companies to discuss your needs and obtain a detailed estimate.
3. What if They Have the Cash Only Policy?
A cash-only policy demanded by moving companies can be a significant warning sign of a potential scam. Such a requirement raises suspicions as it limits the ability to track payments and creates an opportunity for dishonest practices. When moving overseas and booking international Idaho movers, it is crucial to be vigilant and cautious of any cash-only demands.
This policy may indicate an attempt to evade taxes, operate under the radar, or engage in fraudulent activities. Legitimate and trustworthy Idaho international movers will offer secure and traceable payment options, ensuring transparency and accountability.
Make Sure to Safeguard Yourself
Having a paper trail and secure payment options is of utmost importance when hiring movers. A reputable moving company will provide invoices, receipts, and contracts that document the terms and conditions of the service. These documents not only establish a clear understanding of the agreement but also serve as evidence in case of any disputes or issues that may arise during the moving process.
Additionally, secure payment options such as credit cards or electronic transfers offer an extra layer of protection. They provide a verifiable record of payment and allow for the possibility of chargebacks or dispute resolutions if necessary. By insisting on a paper trail and secure payment methods, you can safeguard yourself against potential scams and ensure a reliable and trustworthy moving experience.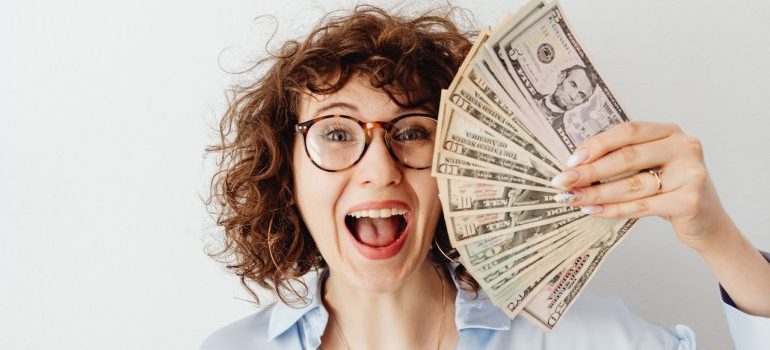 4. Are You Dealing With Ghost Movers?
The absence or the presence of a fake physical address when booking Idaho movers can raise a major red flag. A legitimate moving company should have a verifiable and legitimate physical location. Ghost movers, who operate without a genuine address, are a cause for concern as they make it difficult to track down the company in case of problems or disputes. It also suggests a lack of stability and credibility, indicating that the company may be unreliable or potentially fraudulent. Watch out for this warning sign and ensure that the moving company has a legitimate physical address.
Verifying a company's physical location is essential to avoid falling prey to ghost movers. Firstly, conduct thorough online research to find information about the company's address. Check their website, social media platforms, and online directories to verify the provided address. Cross-reference the address with reputable sources like Google Maps or other business directories to ensure its legitimacy.
Secondly, consider reaching out to local business associations or chambers of commerce in the area where the company claims to be located. They can provide insights or confirm the existence of the company at the specified address. Lastly, if possible, visit the address in person to assess its legitimacy. Therefore, you can mitigate the risk of dealing with ghost movers and ensure the reliability and credibility of the moving company you choose to hire.
5. The Customer Voice is Crucial
When searching for a reliable moving company, the customer's voice holds immense importance, making online reviews a crucial factor to consider. Reading reviews allows you to gather insights into the experiences of past customers and assess the reputation and quality of a moving company. Look for patterns and trends in the reviews, paying attention to both positive and negative feedback.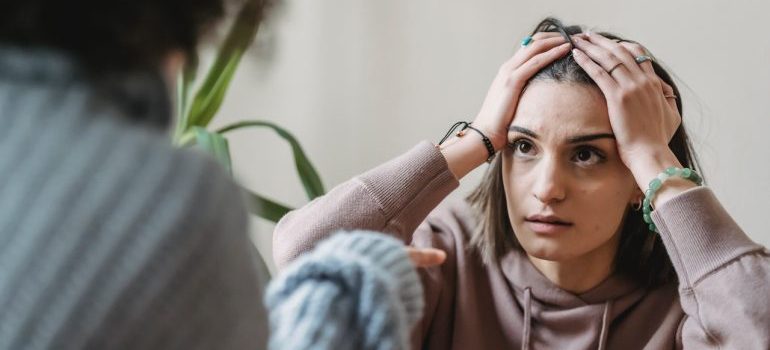 While one or two negative reviews may not necessarily indicate an issue, a consistent stream of poor reviews should serve as a warning sign. It's important to read the reviews critically, considering factors such as the reviewer's credibility, specific details provided, and overall consensus.
Check for Complaints Lodged With Organizations Like the BBB
Another avenue for checking the reliability of a moving company is to examine complaints lodged with organizations like the Better Business Bureau (BBB). The BBB maintains records of customer complaints against various businesses, including moving companies. Visit the BBB website and search for the moving company's name to check if any complaints have been filed against them. Pay attention to the nature of the complaints and how the company has responded or resolved them.
A high volume of unresolved complaints or a history of poor customer service should raise concerns. When it comes to movers in Nampa or any other location, taking the time to research and check for complaints can help you avoid potential scams or subpar service. In turn, this ensures a smoother and more reliable moving experience.
6. Moving Mishaps: Beware of Incomplete Contracts When Hiring Movers!
Having a complete and detailed contract is essential when hiring movers, and incomplete contracts can raise significant concerns. A comprehensive moving contract should include crucial information such as the names and contact details of both parties. It should also have a detailed inventory of items to be moved, the agreed-upon dates, and times for the move. Moreover, the cost breakdown and payment terms, liability and insurance coverage, cancellation policies, and any additional services requested should be included. Incomplete or unclear contract details can be red flags indicating potential problems.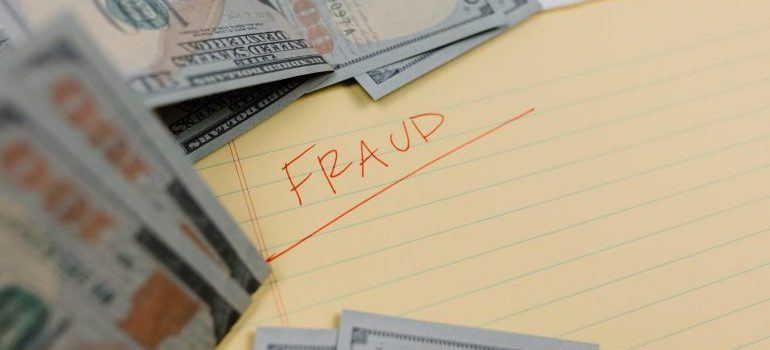 Lack of specific information about services, fees, or insurance coverage leaves room for disputes and misunderstandings. A team of trustworthy Boise residential movers will always ensure that the contract is thorough and transparent and provides a clear understanding of the terms and conditions of the move.
7. Navigating Risky Moves with Overly Large Deposit Requirements
Watch out for overly large deposit requirements when booking movers, as this can create a risky move. Providers of reputable moving services Boise ID locals trust typically request a deposit as a gesture of good faith and to secure the moving date. The deposit size is usually a reasonable percentage of the total cost, typically around 10-20%. However, if a moving company demands an exceptionally large upfront payment, it can be a red flag. Such demands can indicate financial instability or a potential scam, putting your money and belongings at risk.
Therefore, it's crucial to handle deposit requests carefully. Firstly, inquire about the deposit amount and the company's refund policy. Legitimate companies will have a fair refund policy in case of cancellation or rescheduling. Secondly, consider paying the deposit using a secure and traceable method such as a credit card or electronic transfer. This provides an added layer of protection and allows you to dispute any fraudulent charges if necessary.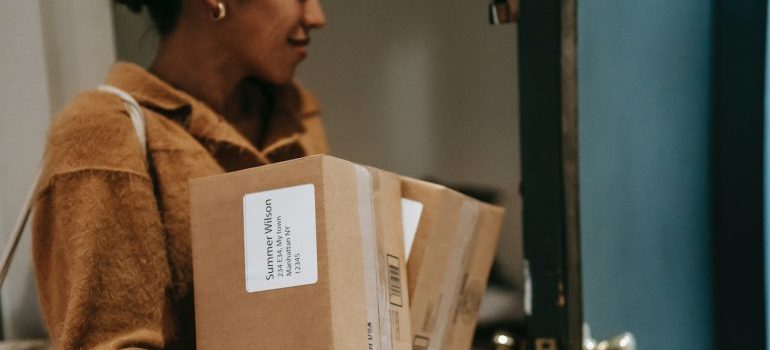 8. Beware of Unprofessional Movers in Idaho
It is important to watch out for signs of unprofessionalism as they can be unsettling and indicative of a less reliable moving company. Signs of unprofessionalism include a late arrival, improper uniforms, and a lack of proper moving equipment. If the movers show up significantly late or without proper attire, it raises concerns about their commitment and reliability.
Additionally, the absence of necessary equipment like dollies, straps, or blankets can jeopardize the safety of your belongings during the move. These indicators suggest a lack of preparedness, organization, and attention to detail on the part of the moving company. It is crucial to prioritize professionalism and competence when selecting a moving company. That will ensure a smooth and stress-free moving experience. If you are aware of these warning signs and choose reputable movers, you can have peace of mind knowing that your belongings are in capable hands. Whether you are moving locally, need moving boxes, or require temperature-controlled storage in Boise, don't fret, as your items will be in safe hands!
Always Stay Alert for Red Flags When Booking Idaho Movers!
All things considered, when booking Idaho movers, it is crucial to remain vigilant and watch out for key red flags that can indicate potential problems or scams. Be aware of warning signs, such as suspiciously low estimates, cash-only policies, lack of a physical address, poor reviews and complaints, incomplete contracts, and unprofessional behavior, so you can better protect yourself and your belongings during the moving process. Remember to thoroughly research moving companies, read customer reviews, verify their physical location, and carefully review and understand contracts. And lastly: trust your instincts!

Everyone from the packers to the movers were awesome! They were all very professional and showed up when they were supposed to. would definitely use them again.
Let our team put together a comprehensive moving plan for you. Complete our simple free quote form or contact us at 1-208-375-0961.