Moving back to Eagle after college: 7 reasons why
There is a big trend that is considered almost natural in life. You go to college, graduate, and stay in the place where your college was. In some cases, people go to even bigger cities if they get offered a good job. Not many people go to smaller places or return home. However, in recent years this trend has changed. There are many people who are considering moving back to Eagle after college. You might wonder why and we are here to answer all of your questions. There are quite a few reasons to return and you will be pleasantly surprised by how many opportunities there are just waiting for you in Eagle.
Moving back to Eagle after college will improve your chances of getting a job
It's actually pretty common for people to return home with movers Eagle ID once college is over. If you have a family home where you can stay, it's a great way to get some deserved rest. From there you will be able to do job hunting in peace. You won't have to pay rent or bills, your family can give you advice on what to do next, and your stay in Eagle will be a time for you to rethink the choices you are about to make.
This isn't the case only for Eagle. It's something a lot of freshly graduated people do. First, they return home, and then they plan what to do next. That way your decisions won't be rushed and once you make a decision you'll know it was well thought through and not something you decided on a whim. Of course, there are cases where people don't want to return to their hometown after college because there is no future there, but that's not the case with Eagle.
People tend to be fooled by the size of Eagle. It's small with only around 30 000 people living in it. However, Eagle really has a lot to offer for its size. It's constantly developing, improving, and growing. There are many industries and businesses that are more than willing to employ new people in Eagle. Chances are big that you will very easily find a job that suits your profession. Also, even if you don't find one that you were looking for, you might be attracted by a lot of other job opportunities that pay even more than the one you were trying to get.
Expect to find a lot of job opportunities after college
If you have an image of Eagle as a small town with little touch with the rest of the world, you should erase it. At least until you find a job. Eagle isn't what it used to be. It's far more developed and you can easily find a job there. Here are a few suggestions.
Golf is really popular in Eagle
Eagle has become quite famous for its golf courses and when it comes to golf, you don't get a reputation without a reason. In this old town, you can find some magnificent golf courses that people visit on a weekly basis. Golf is a pricy sport so if you start working in golf prepare to earn some decent money. Some people earn their money by maintaining the courses. Others are in the catering service, providing refreshments and food for golfers. Next to every course, there is a golf center or at least a restaurant and that means more jobs. All in all, people have really learned to utilize Eagle's reputation. So, don't be afraid to call Peasley Moving & Storage and schedule a relocation back home. You won't make a mistake.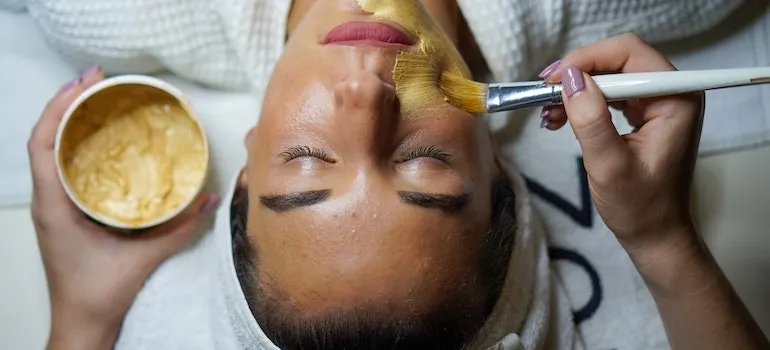 You will learn that Spa centers are a thing now
Spas can easily be found in warmer places. California is very famous for its Spas. Florida has also become quite famous and successful in providing Spa services. However, the people of Idaho also like going to the Spa. That's why they've opened some of the best Spa facilities in the state. Truth be told, spas in Eagle can go on par with any similar facility in California or Florida. Moving back to Eagle after college will not be a mistake. Book a ticket if you don't believe it and fly home so you can see that the people of Eagle have really outdone themselves.
If you are in some kind of beauty business already then it's a reason more for you to contact commercial equipment movers and come back. There aren't many places in the country that can provide you with this level of professionalism. Come and try it out, you can quit any time if you don't like it.
There are many green surfaces and parks
People from all over the state know Eagle for its parks. Most people from Idaho who come to this lovely town usually come to spend some time in nature. One of the best ways to spend a nice Sunday with your family is to visit parks in Eagle. So, that's what most people do at least once a year. Because of that, parks and other green surfaces need to be properly maintained. Whether you will be a manager in the department or a custodian, you will be paid pretty well for your job. Not to mention, your work will keep thousands of people happy and satisfied.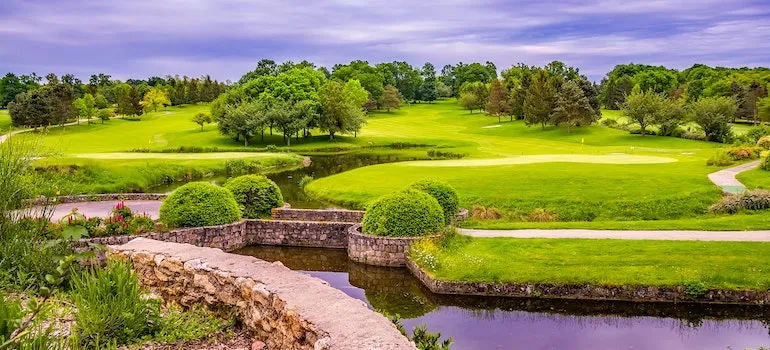 Moving back to Eagle after college means reconnecting with your loved ones
People tend to dismiss this one as pointless since it's 2022. In this day and age, there is no reason to reconnect since you can talk to your parents and the rest of the family every single day over the phone or via Skype, right? Well, that's not exactly true. While it's nice that we can talk to our family from any corner of the globe, our family members want to see us in real life as well. Nothing can replace a good, warm hug. And there is no better feeling than being able to look at those you love face to face. A lot of mothers agree that they would do everything to get a chance to see their children face to face just once a week instead of having to talk to them over the screen.
Why not be the one to make your parents and family happy? This doesn't mean you are moving back home forever. Just call long distance moving companies Boise has to offer, schedule a relocation and you can think about your next moves after that. It will be a lovely chapter in your life. You can even ask your parents for advice if you aren't sure about what to do next. They will definitely be happy to help their kid out. Also, you will make some of your dearest memories with your family at this point in your life. Don't hesitate to go back to your hometown and spend a lovely time with them.
If  you feel burned out visit your hometown
A lot of people are scared of this and that's natural. There are expectations from people all around you. Moving back home after college instead of finding a job might look weird and irresponsible. However, your health should be your priority. If you need to rest and mentally heal from years of extensive studying, take your time. Remember that no one's opinion should be more important to you than your own health.
A lot of people return to their hometowns after college. They take a few months off and just sleep, take long walks, and hang out with their family. If you feel like the same would make you feel better and alive again, don't hesitate to go for it. After all, Eagle is a lovely town with beautiful scenery. Staying in such a small and charming town with fresh air and a warm community atmosphere can really benefit you. You will be much more capable of finding a good job with a decent salary if you are fresh and mentally rested than if you are tense and always on the edge.
Move back to Eagle after college for a change of pace
The college lifestyle is considered to be fast-paced and always connected to big cities. Young people are naturally drawn to big cities because of what they can offer them. Students tend to enjoy the nightlife. Also, you can meet a lot of different people in a pretty short amount of time. Those are all good reasons to stay in the big cities, but some people tend to get bored or tired of that lifestyle.
That's why it's becoming more and more common for young people to move to smaller towns. Once college is over, people want to try living a different kind of life. Not everything has to be done in a hurry. And maybe it would be nice to know your neighbors for a change. There are many charms Eagle has to offer that big cities can only dream of.
The harvest festival is a good example of this
One of the best ways to experience this atmosphere is to visit Eagle during the harvest festival. This is the time of year when the whole town is filled with parents and their children enjoying the festive atmosphere. You can see all the familiar faces and just be thankful. Unlike big cities, Eagle has two or more similar festivals during the year and their main purpose is to make people feel what it's like to be a part of a community.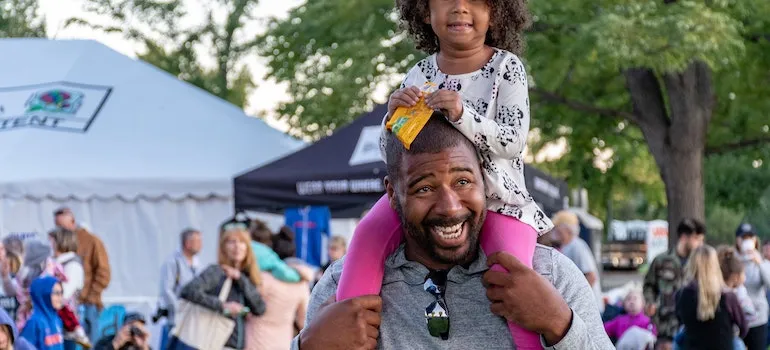 Your cost of living will significantly reduce
Let's say you still haven't found a job and college is over. The best thing you can do now returns home. Moving back home after college means you won't be paying rent anymore. Maybe your family paid the rent, but it was an expense for sure. Also, you had to spend money on food and other expenses. If you decide to return home, you will have your room and someone to prepare a nice meal for you, free of charge. That's the best way to save money.
Most big cities are suffering from high rents these days. For example, you will hardly find a decent apartment for $1000 in New York. So, instead of sitting in your apartment in New York, spending at least $1500 a month, you can do job hunting from back home. First of all, New York won't disappear just because you left it, and Eagle actually has some great job opportunities you might enjoy.
The money you saved can be helpful in the future
You can save a lot of money if you decide to move back to your hometown. Spend a few months with your family and during that time you can acquire a significant amount. Once that's done you can save it and spend it later. You can also invest that money. You can basically do whatever you want and no one will try to stop you. It is a great way to prepare for the future and create a "just in case fund" for the future.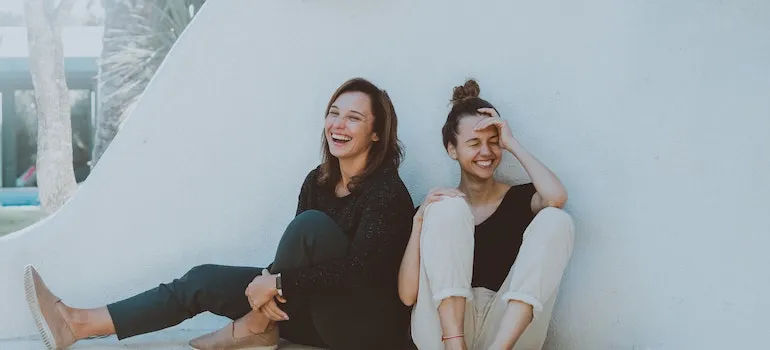 Surprise people who haven't seen you in a while
You might think that all of your friends from high school are still the same as they were before college. Don't be so sure. A lot of them haven't heard from you in a long time and you used to be great friends. If you visit them and meet them face to face they will be overjoyed that you remembered them. So, use moving back to Eagle after college to make others feel happier and we're sure they will appreciate it. Showing love and appreciation even when people don't expect it is what creates long-lasting friendships.

Everyone from the packers to the movers were awesome! They were all very professional and showed up when they were supposed to. would definitely use them again.
Let our team put together a comprehensive moving plan for you. Complete our simple free quote form or contact us at 1-208-375-0961.