Most Affordable Cities for Boise College Graduates
In the wake of college graduation, the next step often involves moving with one of the reasonably priced Idaho moving companies to a city that both caters to one's career aspirations and aligns with financial constraints. As a fresh graduate, finding a city with a suitable living cost, coupled with promising job opportunities, can be a golden ticket to a comfortable start in the adult world. This article explores and compares some of the most affordable cities for Boise college graduates, considering factors like housing costs, utility prices, transportation costs, and the general cost of living alongside job market conditions.
The Importance of Affordability for Fresh Graduates
For many recent graduates in Boise, the transition from college to the real world can be financially challenging. Entering the workforce with student loan debt and the prospect of managing day-to-day expenses can be overwhelming. That's why choosing an affordable city to start their careers and the reputable moving services Boise ID offers is a priority for many.
Affordability encompasses various aspects of daily life, including housing costs, transportation expenses, groceries, and entertainment. While higher-paying jobs can offset higher living costs in some cities, new graduates often seek locations where they can comfortably manage their finances without feeling burdened by the cost of living.
Key Aspects for Identifying Affordable Cities
To identify some of the most affordable cities for Boise college graduates, several key factors were considered:
Cost of Living: This includes housing costs (rent or mortgage), utilities, groceries, transportation, and healthcare.
Median Income for Recent Graduates: The average salary new college graduates can expect in these cities.
Job Market: The availability of entry-level positions in various industries.
Quality of Life: Factors like crime rate, education, and access to amenities and recreational activities.
Student Loan Debt: How manageable it is for graduates to pay off their student loans while maintaining a comfortable lifestyle.
Community and Networking Opportunities: The presence of networking events, professional organizations, and a supportive community for young professionals.
As recent graduates take their first steps into the world of employment, they often face a pivotal decision – where to settle down? Quite often, this deliberation includes considering the long distance movers Boise services, too, as the most affordable places are not in the neighborhood.
Exploring Affordable Cities for Recent Graduates: A Comprehensive Comparison
The choice of location can significantly impact fresh grads' quality of life, financial stability, and career opportunities. That's why we'll explore several cities across the United States, analyzing their affordability for postgraduates, including:
Detroit, Michigan
Pittsburgh, Pennsylvania
Des Moines, Iowa
Tulsa, Oklahoma
Toledo, Ohio
Laredo, Texas
Detroit, Michigan: The Surging Motor City
Detroit, Michigan, often referred to as the "Motor City," has been undergoing a renaissance in recent years. One of the standout features of this city is its remarkable 27.6% year-over-year growth in median home listing prices, which rose significantly between 2019 and 2020. With a median salary of $42,972 for those holding a bachelor's degree, Detroit offers an excellent balance between income and housing costs. The heart of Detroit's real estate revival lies in neighborhoods like downtown and Corktown, where people from various parts of the country are investing in affordable housing.
Detroit Living Cost Insights
For recent college graduates eyeing Detroit, MI, there's a mix of financial advantages. While the overall cost of living is comparable to Boise, ID, Detroit shines in a few key areas. Restaurant prices are notably lower by 15.1%, making dining out more affordable. When it comes to housing, renting outside the city center is significantly cheaper in Detroit, with savings of about 34.9%. However, if you're considering homeownership, Detroit's real edge emerges: apartment prices per square meter are drastically lower than Boise, both in the city center and outside, with reductions of about 77% and 71%, respectively.
Job Opportunities in Detroit
Furthermore, Detroit's economy is dominated by the automotive industry, with giants like Ford, General Motors, and Chrysler providing ample job opportunities. On the job front, Detroit offers a higher average monthly net salary post-tax, up by a considerable 26.3%. In essence, Detroit stands out as an affordable city for recent graduates, offering a unique blend of economic growth, affordable housing, and career prospects.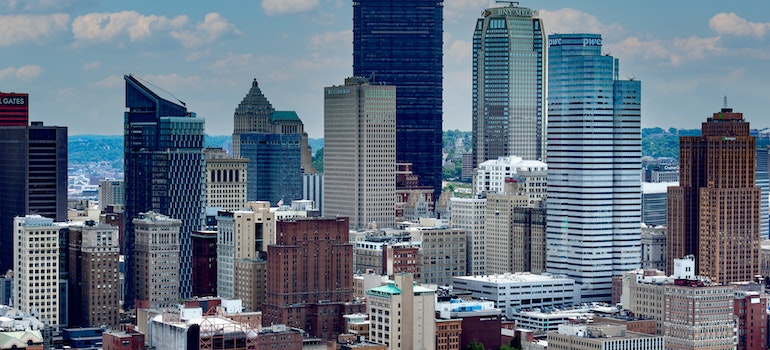 Pittsburgh, Pennsylvania: The Tech Hub
Pittsburgh, Pennsylvania, is a city on the rise, with a remarkable 25.2% year-over-year growth in median home listing prices. This growth is attracting eager buyers from all over the country, using interstate movers Boise services, drawn by the city's robust tech sector and cost-effective living. With a median salary of $54,870 for bachelor's degree holders, Pittsburgh provides excellent value for money on a list of the most affordable cities for Boise college graduates.
Pittsburgh Living Cost Analysis
Compared to Boise, ID, Pittsburgh offers a slightly lower overall cost of living — a 6.24% decrease, to be precise. But it's the housing market where Pittsburgh truly stands out. With both apartment rents and home prices dropping by a notable 21%, it offers a considerable incentive for those looking to set down roots or find affordable living spaces. To secure a home in Pittsburgh's competitive market, buyers often need preapproval letters, as listings can be snapped up within minutes.
Meanwhile, on the dining front, while some items like pizza and hamburgers might be a tad pricier by about 8-11%, the overall dip in living expenses ensures that the occasional indulgence remains within reach. All in all, Steel City offers a more economical living, especially when it comes to housing. However, anticipate higher utility bills, particularly for energy. Like any move, there are trade-offs, but if housing is a significant expense for you, Pittsburgh might be an appealing choice.
Des Moines, Iowa: High Growth, Low Costs
Des Moines, Iowa, is experiencing a surge in popularity among recent graduates due to its impressive 21.9% year-over-year growth in median home listing prices. The median salary for those with a bachelor's degree is $49,935, making Des Moines an attractive prospect for affordable homeownership.
Des Moines' Living Cost and Real Estate Market Breakdown
Des Moines presents an enticing opportunity with a striking 19% decrease in the overall cost of living. The housing market, in particular, emerges as a major highlight: apartment rents for a two-bedroom place are a staggering 43% lower, and if you're eyeing homeownership, you'll find the median prices for 3BR, 2BA homes more wallet-friendly, with a reduction of nearly 37.5%. While food costs in Des Moines might be marginally higher by about 2%, transportation, entertainment, and healthcare costs all dip considerably, further sweetening the deal.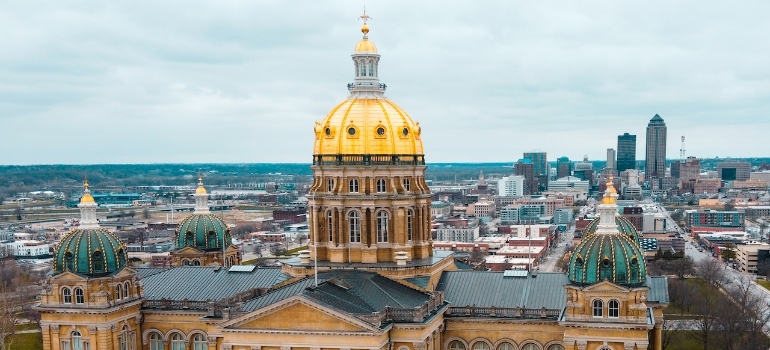 Des Moines' real estate market is heating up, with homes spending less time on the market. In 2019, houses lingered for an average of 59 days, but this dropped to just 35 days in 2020. This trend underscores the city's growing appeal among buyers. Moreover, Des Moines offers a generous down payment assistance program for first-time homebuyers, making it easier for them to enter the real estate market. With strong job prospects and increasing equity, the heart of Iowa might just be the perfect combination for young professionals seeking both economic sensibility and a dynamic urban experience.
Tulsa, Oklahoma: Affordable and Charming
Tulsa, Oklahoma, may not be the most populous city, but it's making a name for itself among affordable cities for Boise college graduates. It does it with a moderate population growth rate and a booming real estate market. The city experienced a 17.7% year-over-year growth in median home listing prices between 2019 and 2020. With a median salary of $47,610 for bachelor's degree holders, Tulsa offers affordability and a promising future for recent graduates.
Tulsa Living Expenses
For those hailing from Boise, ID, and contemplating a move to Tulsa, OK, the financial allure is evident. The overall cost of living in Tulsa undershoots Boise by an impressive 19%. One of the most significant advantages lies in the housing sector: rents in Tulsa are a whopping 44% less expensive, and potential homeowners can also expect a substantial reprieve, given the broader metrics. Additionally, those daily commutes and road trips would be lighter on the pocket, with transportation costs dropping by 19%. And while food expenses in Tulsa are slightly trimmed down by 3%, entertainment and healthcare also see notable decreases of 8% and 4%, respectively.
Additionally, Tulsa has seen an influx of out-of-state homebuyers in search of a better quality of life, driven by its affordable living costs and tax advantages. For younger homebuyers, Tulsa's historic neighborhoods offer charming homes with the original architecture. Midtown, in particular, has garnered significant attention, presenting a variety of housing styles that appeal to a wide range of tastes. In a nutshell, the vibrant city of Tulsa beckons you to pack your moving boxes in Boise, offering a harmonious combination of economic benefits and a rich cultural offer for newcomers.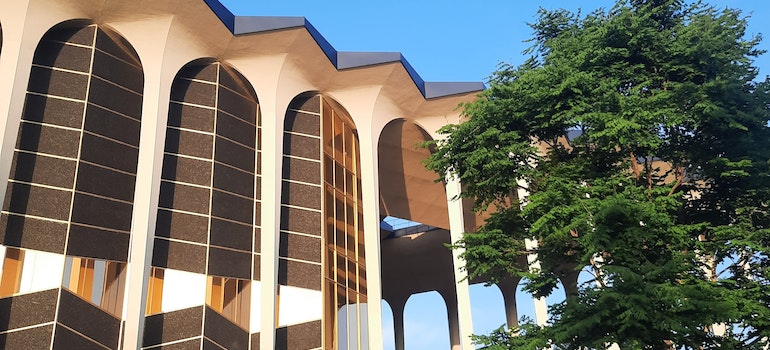 Toledo, Ohio: Steady Growth and Affordability
For recent college graduates in Boise ready to step into the post-academic world, setting sights on Toledo, Ohio, might be a smart financial play. The city experienced a significant 12.1% year-over-year growth in median home listing prices between 2019 and 2020. With a median salary of $41,160, Toledo offers affordability without compromising on career prospects. While Boise has its charms, the comparative figures underscore Toledo's promise of a more economical urban experience, particularly for young professionals making early career decisions.
Toledo Quality of Life
If your student budget in Boise was anchored at $1000 per month, transitioning to Toledo could mean similar comforts at a monthly expense of just $739. This suggests that Boise's cost of living stands at a notable 1.35 times higher than that of Toledo, according to livingcost.org. And despite having a slightly larger population than Boise, Toledo's housing market is far gentler on the wallet. Whether you're looking for a personal space or a larger family residence, monthly rentals in Toledo are markedly lower, presenting potential savings of $509 for individual units and $495 for family accommodations.
Moreover, while you'd be expending a bit more on transportation in Toledo, the food expenses remain almost comparable to Boise, offering a balanced lifestyle. But perhaps the most compelling argument for the recent graduate is this: Toledo doesn't just offer reduced living expenses; it also offers an attractive average post-tax monthly salary, which, though a bit lower than Boise, aligns well with the city's overall affordability.
Toledo Homeownership Insights
Toledo stands out for its commitment to making homeownership accessible to first-time buyers. The city offers a generous down payment assistance program, providing financial support to those seeking to enter the housing market. This program is particularly helpful for those with lower incomes, as it helps bridge the gap to homeownership. The city's economic growth is evident in its diverse industries, including healthcare, real estate, and transportation.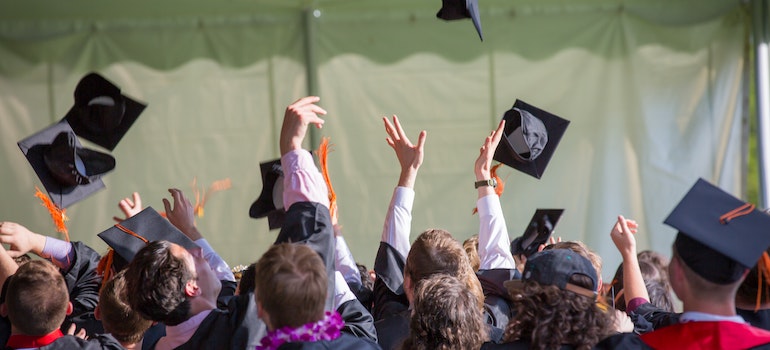 Laredo, Texas: High Earnings and Affordable Homes
For recent college graduates contemplating their next move, pivoting from Boise to Laredo, TX, might be a financial game-changer. Comparative cost analysis paints a clear picture: Laredo delivers considerable monetary benefits, especially for those just starting out in their careers. The city's economy is bolstered by major employers like Concentrix, FedEx Freight, H-E-B, and Laredo Medical Center. Its strategic location on the Rio Grande makes it a hub for trade and commerce, creating a wealth of job opportunities.
Laredo Living Expenses
Considering practical finances, if you've become accustomed to a monthly budget of $1000 in Boise during your college years, imagine stretching those dollars further in Laredo, where the same lifestyle costs just $692. With a median salary of $57,681 for those with a bachelor's degree, recent graduates can enjoy a comfortable lifestyle. This financial breather is accentuated by the revelation that Boise's cost of living soars 1.44 times higher than Laredo's. But here's the clincher: Laredo doesn't just come with lower living expenses; it promises a higher average post-tax monthly salary than Boise.
Laredo's Housing Market
Dig a bit deeper, and the specifics become even more enticing for fresh graduates. Laredo, Texas, offers a unique combination of high earnings and affordable homeownership. Laredo also experienced a respectable 7.4% year-over-year growth in median home listing prices. While both cities are comparable in population, Laredo's rental market, coupled with moving options like the portable storage Boise offers, is a boon for those eager to save. The monthly rent, whether you're flying solo or considering a shared arrangement, is significantly lower in Laredo, offering savings of $538 for individuals and $588 for family accommodations.
Smart Start in Budget-Friendly Cities for Recent Grads
These cities offer a range of opportunities for recent graduates looking to settle down. Each city combines affordability with various career prospects, ensuring that new grads can find the perfect balance between work and life in their chosen destination. Whether it's the bustling streets of Detroit, the tech scene in Pittsburgh, or the charming neighborhoods of Des Moines, these affordable cities for Boise college graduates provide exciting prospects for the next generation of professionals.
References:
https://www.bankrate.com/real-estate/cost-of-living-calculator/
https://www.nerdwallet.com/cost-of-living-calculator/compare/boise-id-vs-des-moines-ia
https://www.nerdwallet.com/cost-of-living-calculator/compare/boise-id-vs-tulsa-ok

Everyone from the packers to the movers were awesome! They were all very professional and showed up when they were supposed to. would definitely use them again.
Let our team put together a comprehensive moving plan for you. Complete our simple free quote form or contact us at 1-208-375-0961.