Is there a need for helping out your movers
Should you help your movers or not – that seems to be the eternal question in the minds of those who are moving. After all, you've paid good money for your crew of the best movers Boise, so you are willing to do everything that is up to you to ensure that you have a successful moving day. But is there really a need for helping out your movers considering the fact that they are the professionals who have been doing this for quite some time? If you want to find all the ways in which you can contribute to your moving day, all you have to do is read on.
Helping out your movers can be a good idea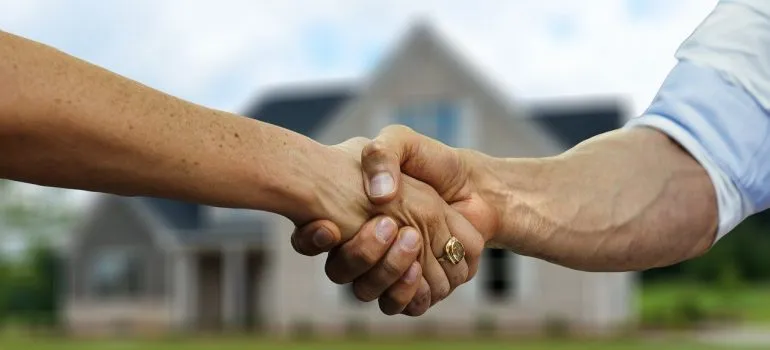 If you've opted for professional moving services in Boise provided by a full-service relocation company, then there is most likely no need for you to get involved. After all, that is the exact reason why you splurged on a full-service move. However, if you were selective when choosing moving services, then it might be a good idea to learn how to work side by side with your moving team.
Help your movers by getting your appliances ready
Instead of waiting for your moving day to unplug all of your appliances and causing a general commotion, the absolute best thing would be to get your appliances ready for relocation early on. Take the time out of your day to unplug all of the appliances and prep them in advance. Take care of all the planning and preparation tasks such as defrosting your fridge and disconnecting your washing machine. Your residential moving team in Boise shouldn't waste time on such tasks.
Remove everything from your walls
The artwork and family pictures are usually among the most cherished items in any household. It doesn't matter whether you decide to relocate them to your new home or place them in self storage Boise – they need to be cared for and protected. The last thing you want is to ruin a precious memory. However, damaging these items is too easy on the day of your move. To secure your memorabilia, as well as make your moving day a breeze, it would be better to remove everything that's currently on your walls.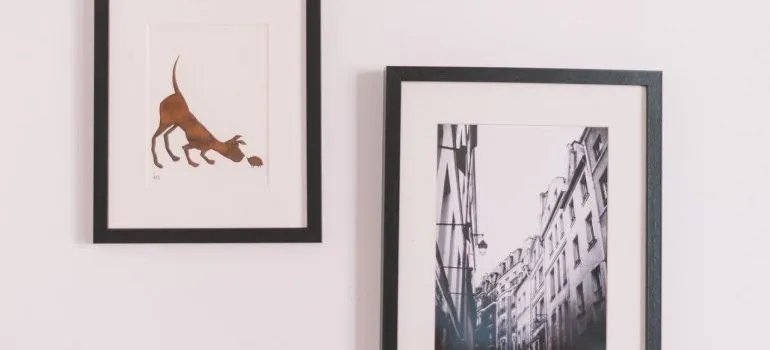 We are talking about pictures, mirrors, artwork, wall hangings – everything that you see hanging on your walls. Bear in mind that you will have to do this sooner or later – it's just much better to do it sooner. You'll help your movers by not prolonging the moving day unnecessarily.
Create a designated area in your home for all those personal and sensitive belongings
Any time that you are moving, there will always be some items that you are not going to relocate. Whether you decide to sell those items, throw them away, or put them in residential or business storage is up to you. What's also up to you is making sure those items aren't in the way of your movers. To avoid any sort of moving day confusion, it would be best to remove all the items that your movers aren't supposed to touch. You can put them in an empty room or in some corner of your house.
How much space you will need for this depends on how many items you plan to leave behind. It's a certainty that you can greatly help your movers by making their job easy and your home free of any mess.
Make sure your movers have a clear path
Your local, long-distance, or interstate moving team in Boise is certainly going to have its hands full with all the moving tasks and the preparation for them. That's why the last thing they need is to be maneuvering around the clutter in your home. When it comes to helping out your movers on your moving day, there's nothing better than making sure they have a clear path between each room and the moving truck.
This is one of the best ways to prevent all types of moving day accidents and injuries, such as twisted ankles and even broken toes. That's something to have in mind even if you aren't getting your house ready for movers. Any person that is carrying heavy boxes needs to have an obstacle-free path.
Help out your movers by packing your items ahead of time
If you have paid for packing services, then this one doesn't apply to you. In that scenario, you will have very few items to pack as your movers will take care of this task. However, if you decided not to utilize packing assistance and are supposed to tackle this task before your movers arrive, then make sure you really do it before they arrive at your doorstep. Besides, packing your items in due time will need only help out your movers. It will also take a lot of pressure off of you, as you won't have to work against the clock.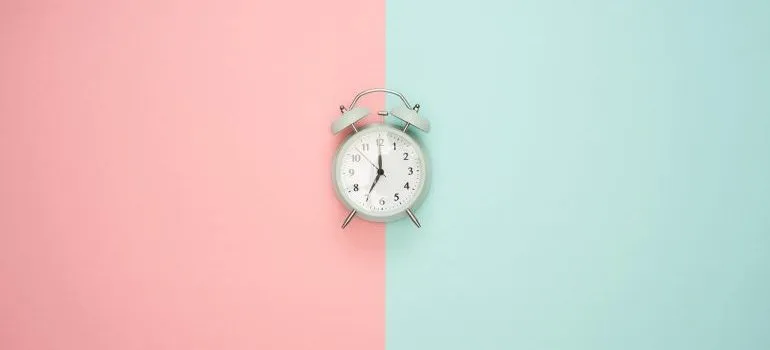 If you are wondering when is the right time to start packing, you can consider six to eight weeks to be the optimal time. That should give you more than enough time to pack up your possessions in the correct order. And that order is starting with non-essential items and working your way to the essentials. 
When is helping out your movers a bad idea?
We gave you a few examples of how you can help out your movers without overstepping your boundaries. If you have hired movers for your upcoming relocation, then you need to let them do their job. It's definitely not a good idea to hire relocation professionals to load your items into the moving truck only to insist on carrying the boxes yourself. You'd be wasting your time and money that way. That's why you need to assess when helping out your movers is a good idea and when it isn't.

Everyone from the packers to the movers were awesome! They were all very professional and showed up when they were supposed to. would definitely use them again.
Let our team put together a comprehensive moving plan for you. Complete our simple free quote form or contact us at 1-208-375-0961.