How to simplify your home after moving to Star ID
You have finally managed to relocate your possessions to your brand new home in Star ID. Right about now, the mere thought of a new life that awaits should be filling you with excitement and energy. But be careful – with all the items that are still lurking in boxes and waiting to be unpacked, it's quite easy to fill up your new home with clutter and mess. The best time to simplify your home after moving is precisely the moment when all of your items are still in their boxes. We fully support your decision to unpack quickly and efficiently once your items are dropped off by some of the best movers Star ID has to offer. During your relocation, you should opt for nothing but the best.
Thoroughly clean your new place before you start unpacking
Unpacking your items while your home is still dirty would be completely counterproductive. We understand that you are probably exhausted at this point. After weeks of hard work and constant communication with Idaho moving companies, you are finally standing right in front of the finish line. And we know that you want to cross that line as soon as possible, but you need to have a little bit more patience and energy. Once your items have been delivered to your new home, it's the right time to give the entire house a good scrub.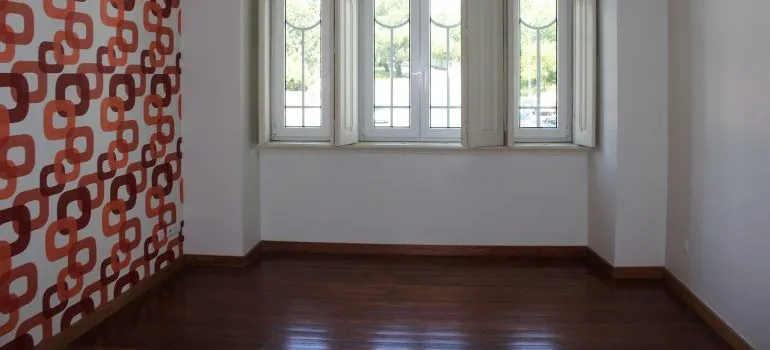 Of course, it would be the absolute best-case scenario if you could clean your home before any items get to your address. After all, an empty house is much easier to clean than a cluttered one. But if cleaning an empty house isn't an option, then you can start working from top to bottom. Clean the highest surfaces in your home before moving onto lower ones. Leave your floors for the very end, even if you feel like they are the dirtiest part of your home at the moment.
Simplify your home after moving by getting rid of extra items
Unless you are extremely disciplined, chances are that your house has more than a couple of items that you could live without. And the truth is that it's those items that create the biggest mess in your home. Thus, getting rid of them is the easiest way to simplify your brand new home in Star ID. Ideally, you would have thought about decluttering before moving to your new home. If you have already gotten rid of all the items that you haven't been using in the last couple of years, then you can feel free to skip this step.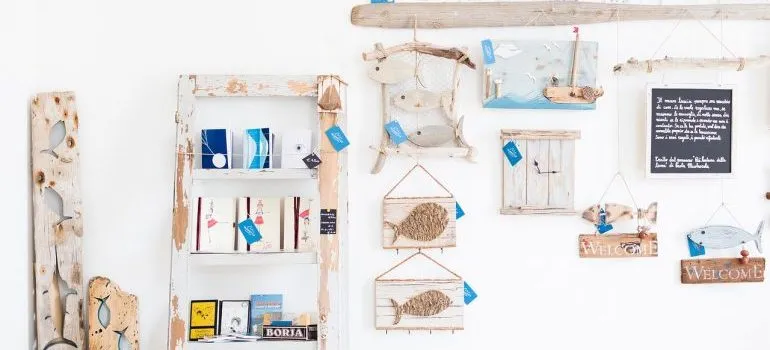 However, if you have waited until now to declutter your home, then you need to be very careful while unpacking. Create three piles right off the bat – keep, donate, and throw away. And while we know that saying that you shouldn't be sentimental is easier said than done, we do suggest that you try and leave your emotions at bay. Besides, there's a suitable solution for everything. If there are some items that you don't need in your house but can't part ways with, you can always put them in the safest storage pods Boise has to offer. A storage unit is a perfect solution for moments such as these when you aren't sure what to do with your items.
Bonus tip: you can always sell those items that you don't plan on keeping in your home. By organizing a yard sale, you can always make a couple of extra bucks that you can spend on your relocation. Trust us – you are definitely going to find a good purpose for every extra dollar that you can get.
Use furniture that can be multifunctional
We are always struggling to find more space. And that's certainly not going to change after your residential relocation in Boise. The actual opposite might happen, as you might realize that you have too many items. In case you have moved into a smaller house, placed your items in storage, and you still have too many items on your hands, then it's time to take action. One of the best ways to simplify your new home is by purchasing multifunctional furniture. You might have trouble imagining what multifunctional furniture actually looks like.
Bear in mind that multifunctional furniture is a very broad category of items. It includes wall beds, furniture with storage space, transforming tables, etc. Different shelves and tables can allow one piece of furniture to perform double duty, saving a lot of your space in the process. Sometimes, these items don't look particularly aesthetic or in accordance with the rest of your decor. On the other hand, you can also manage to find lots of multipurpose furniture pieces that will be trendy and stylish.
Think in the lines of storage ottomans and storage beds. These pieces can be simple and timeless, yet give you plenty of extra space in the room. You will be surprised to see how much stuff you can actually fit into a storage bed. It can completely transform your room, giving it a simpler and cleaner look.
Maintain a clutter-free environment
All the work that you have used to simplify your home after moving could be in vain if you let it get messy once again. That's why working on maintenance is a must. Put your items to their rightful place once you are done using them. Dedicate thirty minutes of your day to sprucing up the place a little bit. Most importantly, don't let clutter pile up again after your local relocation in Boise. If you find it too hard to say no to shopping, simply avoid the places of temptation. Sometimes, living in a clutter-free home entails resourcefulness.

Everyone from the packers to the movers were awesome! They were all very professional and showed up when they were supposed to. would definitely use them again.
Let our team put together a comprehensive moving plan for you. Complete our simple free quote form or contact us at 1-208-375-0961.