How to secure a contactless moving experience
There are many things that have changed in this past year. However, one thing has remained the same – we still strive to have a successful and safe relocation. Ever since the coronavirus pandemic broke out, the word SAFE has gotten a whole new context. Today, having a safe relocation means being able to secure a contactless moving experience where you will get all the moving assistance that you need without putting yourself in danger. Right now, there are dozens of Idaho moving companies that want the same thing as you do – to minimize all contact. That's why we know you will be able to find what you are looking for without any problems.
Get virtual estimates in order to secure a contactless moving experience
Online moving estimates have been around even before the days of the pandemic. Luckily, getting a free moving quote will be the least of your worries. All you have to do is visit the website of the movers you would like to hire, input the necessary pieces of information, and wait for a reply. But because of the social distancing rules and mandatory lockdowns, you won't be able to visit the offices of your potential movers and tour their facilities. Not to worry – today, there is a virtual tour for almost anything.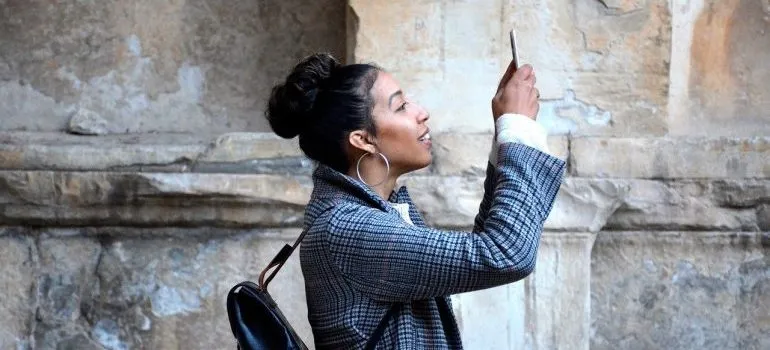 If you are thinking about renting reliable portable storage Boise, you don't have to go from one facility to another. In fact, you most likely can't (depending on the moment you are reading this). But what you can do is schedule a virtual tour that will help you visualize the amenities of a warehouse without putting anyone in danger. That's why we highly suggest that you rely on virtual tours during the pandemic. Besides, you have to admit that there is a certain appeal to not having to leave the comfort of your home for tasks such as this one.
Have someone deliver the necessary packing supplies
You don't have to be living in an area with an enforced lockdown – you already know that unnecessary trips outside of your home are highly discouraged. Of course, one could argue that finding and buying the best packing supplies Boise has to offer is a necessity when going through a move. It certainly is true that you need to have high-quality packing supplies when relocating. However, nowhere does it say that you can't have them delivered to you.
All you have to do is place an order for the type and amount of packing supplies that you need. If you do your job right and order the supplies from a reliable provider, you will have your stuff delivered on time and according to all protocols. Speaking of which, that's another essential way to stay safe after securing a contactless moving experience.
Follow the recommended guidelines and procedures
Making sure to minimize all contact with your movers and/or packers is definitely the number one thing that will keep you safe. But that doesn't mean that you won't come face-to-face with another person at some moment. When that happens, you will thank yourself that you abided by the general coronavirus guidelines as they are a life-saver – in the literal sense.
Have a sufficient number of face masks for every member of your household.
Frequently wash your hands with hot water and soap.
Distribute hand sanitizers around your home and keep some next to you at all times.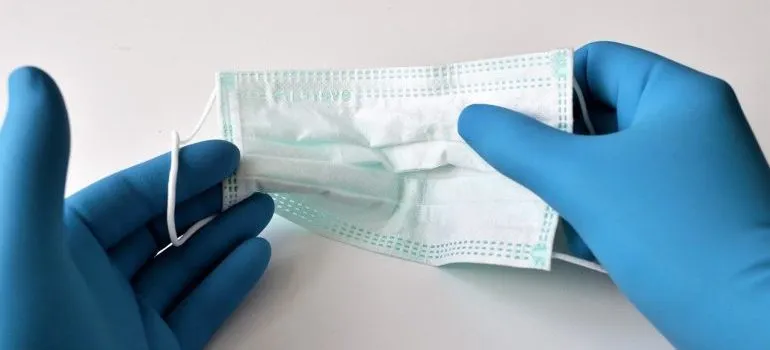 By now, you are probably thoroughly familiar with all the ways of keeping yourself safe from the novel coronavirus. But it doesn't hurt to be reminded just how important these measures are. Especially when coming into close contact with others.
Do as much as you can by yourself for a true contactless moving experience
Having a plethora of moving services in Boise to choose from is one of the things people love the most about full-service moving companies. That is completely understandable, as having someone take care of the most difficult aspects of your move is indeed special. But when moving in the middle of a pandemic, you might want to cut down on some services that aren't essential. The key to success is knowing which services you absolutely need, and which you could do without. Let us elaborate.
Let's say you own a grand piano. Instead of risking your safety and the safety of your item, it's definitely a much better idea to hire a professional team for the job. On the other hand, if you are moving and packing general household furniture (such as chairs, end tables, TVs), then you might want to handle the packing part by yourself. You don't want to reduce only the contact between you and your movers. You also want to reduce the contact other people have with your items.
Your health is of the highest priority
We completely understand how disappointed you would be if you had to cancel your relocation. However, if you start feeling the symptoms of the coronavirus (no matter how minor they are), it would be best to contact your local Boise movers right away. You can rest assured that your moving team will have a complete understanding of your situation and will work with you. It's important to keep yourself safe, just as it is important to protect everyone around you. That's the only way to stop the ongoing pandemic.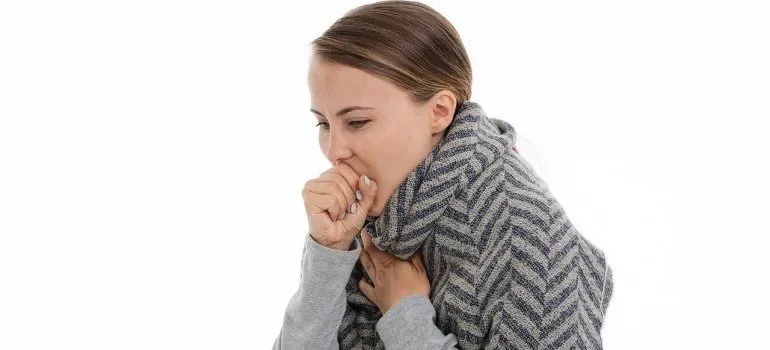 If you happen to be looking for suitable ways to secure a contactless moving experience, these tips should definitely help get you started. Another important step that you can choose to take here is to schedule a virtual moving estimate with Peasley Moving & Storage. Of course, it is up to you to decide which course of action you want to take at the end of the day. Whatever you do, make sure you keep yourself and everyone around you safe. We can all agree that happens to be the most important thing nowadays.

Everyone from the packers to the movers were awesome! They were all very professional and showed up when they were supposed to. would definitely use them again.
Let our team put together a comprehensive moving plan for you. Complete our simple free quote form or contact us at 1-208-375-0961.