How to properly store away sheets and bedding
There's nothing like a good night's sleep. That feeling when you wake up bustling with energy, ready to take on the world – very few things come even close. Therefore, it's imperative to ensure you get quality sleep whenever you can. Preferably, every single night. However, to make this possible, it's important to properly store away sheets and bedding while not in use. After all, they are a crucial ingredient for a comfortable sleep. So, today, Peasley Moving & Storage ID is here with some useful tips on how to make this task easier and more effective.
Declutter before you store away sheets and bedding
Decluttering before storing anything away is always a good idea. Sheets and beddings aren't exempt from this rule. So, before you start prepping them for storing, make sure to check every piece.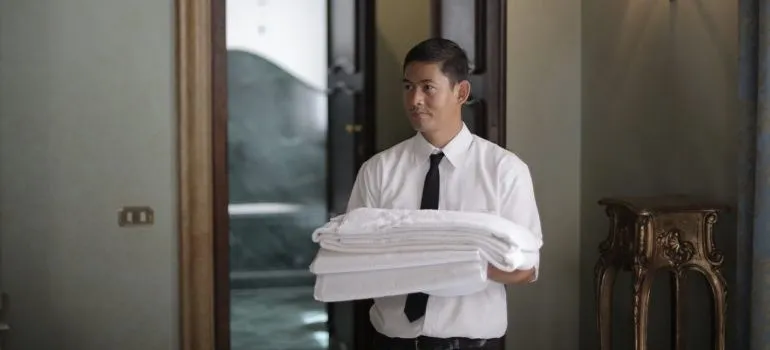 Sheets and beddings see daily use. This makes them prone to wear and tear, same as clothing. And there's no point in storing damaged goods. Furthermore, although made of fabric and easily foldable, they still take up a lot of space. So take some time to purge the things you don't need to avoid wasting space. However, don't throw old sheets and bedding away. They will come in handy in the preparation phase.
Make your storing endeavor more efficient
A bit of planning will help you store away sheets and bedding in a convenient and efficient way. This is especially important if you'll need frequent access to your items. But, it will also save you a lot of frustration if you're using self storage Boise solution to store them long-term.
There are several ways to approach the problematics, from sorting by color to sorting by fabric type. However, in most cases, simple is better. So, we recommend you either sort by:
Room, or;
Frequency of use.
This way, you'll have a lot of versatility and convenience. Of course, if you have extra time, you can separate those into subcategories. It makes it even easier and more efficient to store them that way.
The preparation phase
Before you store away sheets and bedding, you must ensure they're prepared properly. This goes whether you're storing it in your home, or a dedicated storage facility. Fortunately, this isn't difficult to do. But, it does get a bit tedious.
Store clean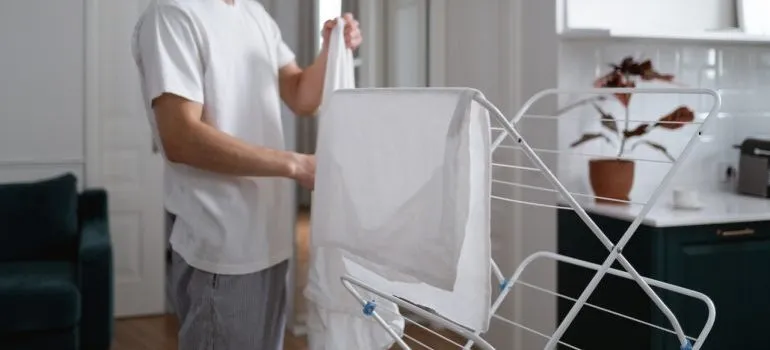 One of the most important guidelines to follow when storing fabric in general is: never to store it dirty. There are several reasons for this, most important being:
Dirty fabric becomes real smelly, real fast. It only takes one dirty sheet to mess up the whole bunch. And getting that smell out is a true pain;
There are a lot of pests who love munching on fabric. And leaving it dirty is like sprinkling chocolate on ice cream. Super-inviting and delicious. For them, of course;
Stains are near impossible to remove after a while. So, if there are any on your sheets and bedding when you store them away, you can already count on them being ruined.
Therefore, washing and drying every single item is imperative before storing, which brings us to the next point.
Never store sheets and bedding if they are wet or moist
And we'll say it again. Make it a point to never store away wet or, even slightly moist sheets and bedding. Wet fabric is a fertile ground for mold and mildew. This wouldn't be so terrible if the problem was contained to only one sheet or box. But, both are easy to spread and ruin the entire closet's worth of fabric. Therefore, make sure everything is 100% dry before you pack it.
Pack it up
Now, when it comes to packing, you have a whole plethora of options. Bins, baskets, and cardboard boxes are standard and always a popular choice. They are easily stackable and easy to label, so they bring even more order into your storage. Fabric bags are an amazing choice, too, as they're made for, well… storing fabric. However, you should avoid plastic bags and containers. They trap moisture and do not release it. And then – mold.
Pro Tip: Remember those old sheets we told you not to throw away? You can use them to wrap sets of sheets and bedding for storing. A great option if you ever run out of boxes. Or if you want a nice, "breathable" packaging for your fabrics.
Choose storage location wisely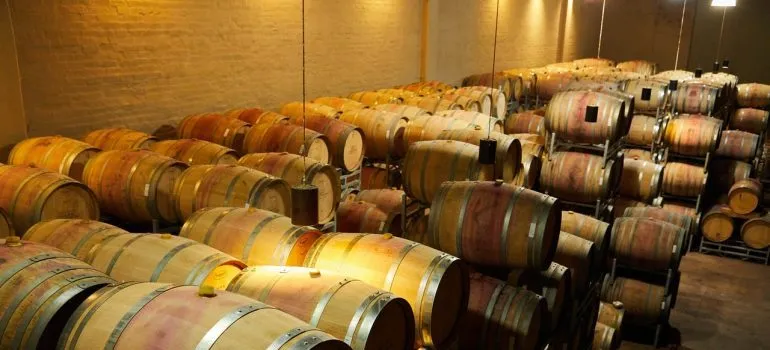 This choice matters as much as the choice of packaging. Here's what you should keep in mind when choosing storage:
When opting for a self-storage facility, make sure it's temperature-controlled. Temperature variations can lead to condensation. This leads to moisture, and then – mold.
When storing at home, be sure to avoid damp areas. So, the basement and garage are out of the question. Unless they're properly isolated and ventilated, of course. Then they're a go, too.
Running a hospitality business?
If you're running a hotel, motel, bread & breakfast, or any variation of it, the same storing rules apply. But, on a grander scale, of course. However, in this case, it pays to look into commercial options. Inventory storage solutions Boise moving and storage companies offer are ideal for this. They are clean, convenient, secure, and accessible. Also, they offer you the option to store large quantities of items, at an affordable price. Thus, leaving you with the possibility to turn that storage room into something more profitable.
Use these tips and you'll store like a pro
As you can see, it isn't too difficult to prep and store away sheets and beddings. At worst, it's a bit tedious job, that will take an hour or two out of your schedule. But, if you keep these tips in mind, you won't have any trouble at all.

Everyone from the packers to the movers were awesome! They were all very professional and showed up when they were supposed to. would definitely use them again.
Let our team put together a comprehensive moving plan for you. Complete our simple free quote form or contact us at 1-208-375-0961.