How to prepare your Eagle home for movers
Before your movers arrive, there are some things that must be done. You don't want to meet and greet movers in a messy home, with boxes scattered around. That's why it's wise to prepare your Eagle home for movers. It doesn't take too much effort, and yet it makes moving preparations run smoothly. Furthermore, it cuts the final cost of your move. The movers you greet should be the ones you can rely on. Therefore, make sure to contact us at Peasley Moving & Storage Idaho and our team will make your move easy and stress-free.
Preparing your Eagle home for movers makes moving preparations much easier
Relocations inevitably get messy. However, it's still necessary to make sure a little bit of mess doesn't turn into complete chaos. So, when moving, do your best to keep everything in order. You will benefit from it in so many ways. So, before your chosen movers Eagle ID come to your door, organize your belongings and keep the place clean.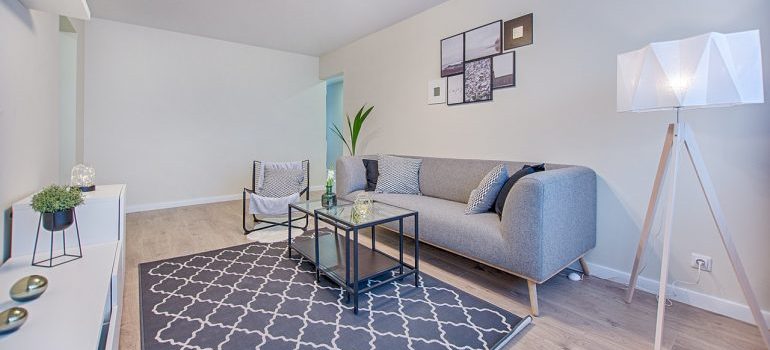 Get organized
One of the benefits of preparing your home for your movers is that the chances of burnout are minimal. When everything is in order, moving immediately becomes a less stressful endeavor. All you have to do is plan each day of your move. Write in a notebook, or on a large piece of paper everything you must do:
Declutter 
Packing 
Garbage disposal
Cleaning
Decluttering has to be the first thing to do
You probably don't want to move with too many items you don't need, and thus pay more than you have to. This is why decluttering always comes first. Not only will you lessen the burden, but also reduce labor work for your movers. Less stuff to pack equals less time your movers will spend packing and loading. Therefore, make sure to sell, donate, throw away, and recycle as many items as possible. This is especially important if you're downsizing to a smaller place.
Keep your Eagle home clutter-free
As soon as you stuff garbage binds with disposable items, waste no time and throw them away immediately. Minimize the waste one room at a time, so you can have enough space at all times. When each room you enter is cluttered with garbage or scattered items, you're more likely to feel drained and overwhelmed with the amount of stuff you have to deal with. So, remind yourself to get rid of garbage, preferably while you're decluttering.
Give each room a clean
Although you're moving from your soon-to-be-old home, it's important to keep it clean and waste-free. Therefore, spend some time cleaning after you pack everything for the move. Start with the bathroom and kitchen, since they're ones to pack first for the move. After that continue with bedrooms and living rooms, and finish up with entryways.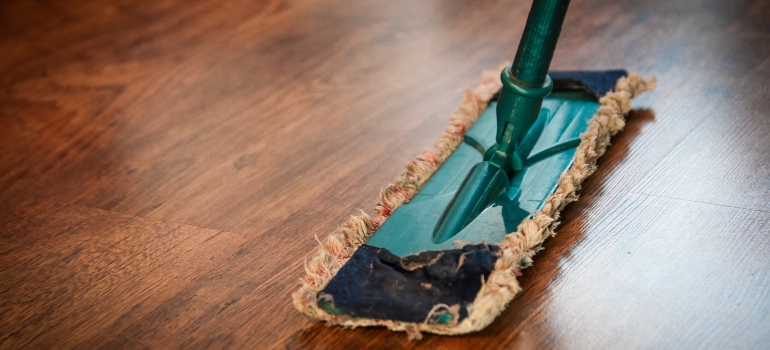 Secure the entryways and stairs
Make sure nothing is on the floor when the movers arrive. Pick up anything you see from the floor, and stairs as well. Your movers must have a clean entryway with nothing around to trip over while they're carrying boxes. However, avoid cleaning right before the movers arrive. Do it the night before, so the floors get dry by the morning.
Living in Eagle has many benefits
One of the best places in Idaho is definitely the city of Eagle. Therefore, if you're swapping homes within this amazing city, then you'll notice the current real-estate situation is quite stable. Rent prices are quite affordable, and it's possible to own a home at some point. You can either choose between either affluent (Ashbury, Renovare…) or affordable (Crossley Park, Gladstone, Cedarfield, etc.) neighborhoods. Whatever you decide, you won't make the wrong choice, as the quality of living in Eagle is among the best in the entire US!
Another great thing about Eagle is the greenery at every corner! There are many parks, and walkable areas where people enjoy running, dog walking, picnics, and more! Residents of Eagle are very keen on outdoor activities like boating or kayaking on the Boise River, or hiking and camping.
Pack what you can
Although it's logical to let your movers pack up all your belongings, there are items you can easily prepare for the move by yourself. While bulky wardrobes and kitchen appliances require professional moving help, items like clothes, books, etc., are perfectly easy to pack. By doing this, you'll additionally reduce labor work and therefore save some more money.
Make sure you're preparing your Eagle home for credible movers
Preparing your home for the move is one part of the equation. The other part is hiring professional movers who are capable to carry out your move efficiently. So, it's in your best interest that the movers who walk into your home are the ones you can fully trust. That's why looking for movers doesn't come overnight (unless you're lucky). It takes time and comparisons to decide if local movers Boise you consider hiring are worth the coin and trust.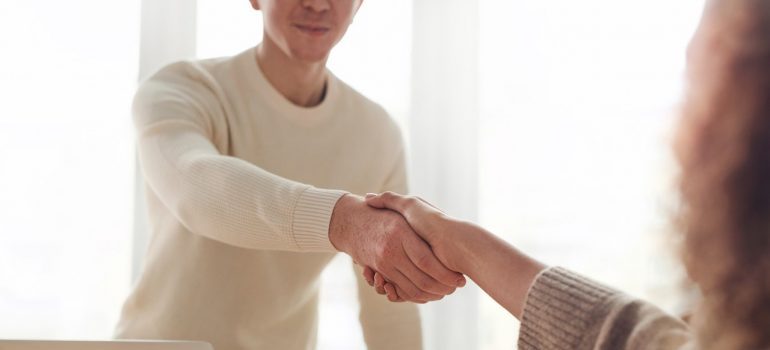 Search licensed moving companies with great ratings
Look up only licensed movers that offer an array of services, and a free moving quote. Besides a capable moving crew, you also need a safe space to store your items. Therefore, if a company offers some of the best storage units Boise has on offer, then it's a good sign the company is serious about moving. However, don't forget to contact each company, and make sure the information you see on their website is legit. Further, ensure that no additional fees come after you sign a deal.
Prepare drinks and snacks before the movers come
Once you fully prepare your Eagle home for movers, go to the store and get some snacks, juices, coffee, or tea. Your movers will be thankful for this. It's also a great way to show appreciation for all the work they're about to do.

Everyone from the packers to the movers were awesome! They were all very professional and showed up when they were supposed to. would definitely use them again.
Let our team put together a comprehensive moving plan for you. Complete our simple free quote form or contact us at 1-208-375-0961.