How to prepare for moving with toddlers
Relocating to another home is quite difficult for adults, let alone small children. Toddlers will most likely not know what exactly is going on and might experience some discomfort. That is why you need to have the time and the energy to comfort them. And the best way for that is to hire moving services from a professional moving company, such as Peasley Moving & Storage. With their help, you will have an easier time handling your toddlers. But there are more things to do in order to prepare for moving with toddlers. This article is going to provide you with several tips on how to make the whole process a lot easier.
Prepare for moving with toddlers – useful tips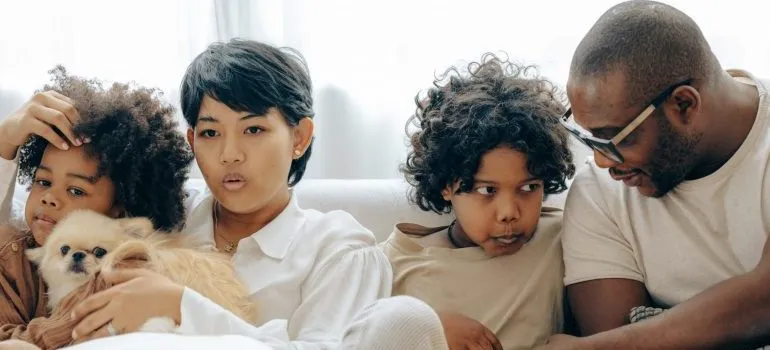 Here are the top tips for relocating with your toddler:
Talk to your kids about the move
Take your kids to the new community before the move
Do not change the routine!
Arm yourself with patience and understanding
Pack your toddler's things carefully
Prepare for moving with toddlers – Pack an essentials bag
Hire professional assistance
Talk to your kids about the move
First of all, don't think that talking to a toddler is pointless. Because it definitely is not. Your kids can pick up various emotions from your words and it is important that you choose your tone carefully. Try not to sound concerned or distressed, as you might transfer those feelings to your child.
Regardless of the moving services Boise ID that you choose to hire, talking with your kid is of paramount importance. The best thing is to always remain calm and collected. Like nothing out of the ordinary is going on. Your kid is going to realize that everything is fine if you show them that it is. If you are not in a state of mind to talk calmly, try not to engage with your toddler that much.
Take your kids to the new community before the move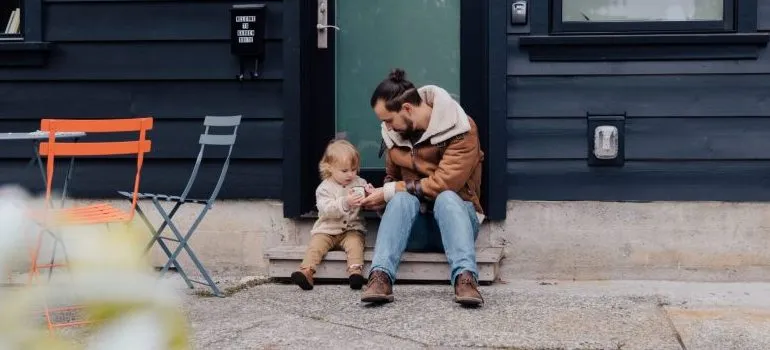 Changing a home means that there will be a lot of new things to experience. Some children are perfectly fine with this but some aren't. If you want to minimize the amount of stress your kid experiences, try taking them to visit the new place a couple of times if you can manage it. Doing this will also make it a lot easier to travel to your new home when the time comes, as you will know what kind of issues you can expect.
Practice makes perfect, after all. You can combine this activity with another useful one, such as searching for storage units Boise Idaho. Caring for a toddler means that you have to get good at multitasking, want it or not. And this is going to be a lot easier than most of the things you will be doing.
Do not change your everyday routine
Whatever you do, try to keep the same routine as always. Kids pick up on changes really fast and changing your routine can have an adverse effect. Whenever you consider residential moving with a toddler, you need to look for a way to keep as many things as they always were. If you need to call a family member for a bit of help, it is always better to do that than to risk your kid getting upset.
So, simply continue doing what you've always done and try to manage with the relocation necessities in your spare time (which, to be true, you will have very little). That is why it is imperative to start with your moving tasks as soon as you can. Doing a task or two whenever you can require considerable time, after all.
Arm yourself with patience and understanding
Relocations are stressful, there is no going around that. But what you need to understand is that patience and understanding are the two virtues that you absolutely need to practice. If you need to do some mental exercises to accomplish that goal, do it. Do anything that is necessary because this is really important.
Going into a relocation stressed out and impatient will only invite more trouble down the road, both for you and your kids. Understand what is going on around you and why is it happening instead of lashing out. Yes, it is really difficult but you can do it. There is nothing that you can't do if you put your mind to it, after all.
Pack your toddler's things carefully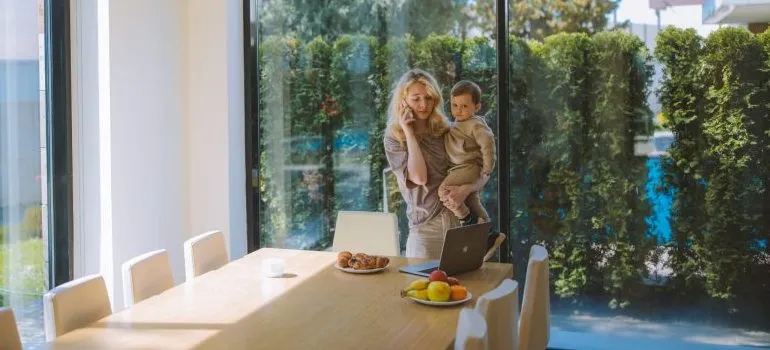 It is amazing how much stuff a toddler has. And most of their items are delicate and need special consideration when packing. Of course, you can always go with packing services but they are not really necessary. Simply take extra care and take your time and everything is going to be fine. You will be packing a lot of items and it is always good to get some practice in before you get to the kids' stuff. If you need some help, call a friend and ask for it. You will benefit from both the help and their company.
Prepare for moving with toddlers – pack an essentials bag
This one is really important, as well. You are going to need to be able to take care of your toddler every step of the way, and you need the items for them. Invest some time into preparing an essentials bag for your kid, where you will have everything that you need for its care. Also, try to consider that you may not have all of your items readily available to you as soon as you relocate. So, anything that you might need for the child needs to go into this bag.
Hire professional assistance
Finally, every relocation is a lot easier with the help of professionals. They can do a lot of work instead of you, which will save you valuable time and energy you can commit to your child's wellbeing. Professional movers work fast, efficiently, and safely and you can leave everything that is move-related to them. All you need to do is make sure that you and your kid are in the best state of mind and body for the moving day.

Everyone from the packers to the movers were awesome! They were all very professional and showed up when they were supposed to. would definitely use them again.
Let our team put together a comprehensive moving plan for you. Complete our simple free quote form or contact us at 1-208-375-0961.